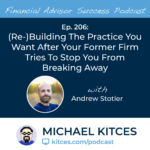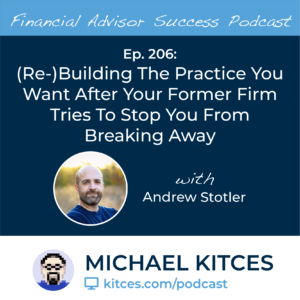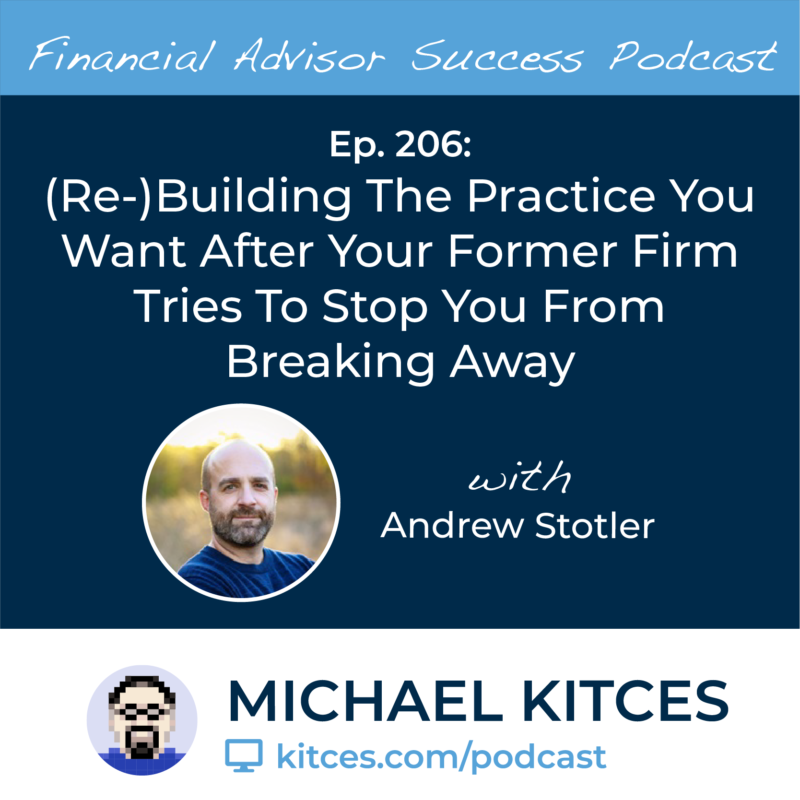 Welcome back to the 206th episode of Financial Advisor Success Podcast!
My guest on today's podcast is Drew Stotler. Drew is the founder of Stotler Wealth Management, a hybrid advisory firm based in the suburbs of St. Louis serving 100 middle-income clients. What's unique about Drew, though, is his path to building his own advisory firm. Having started his career in the employee advisor model at Edward Jones, deciding to break away to an independent broker-dealer only to get hit with a temporary restraining order after leaving despite having tried to do everything he could by the book, but ultimately overcoming the challenge as he can now build his advisory firm the way he always wanted to.
In this episode, we talk in-depth about how Drew built his career as a financial advisor from starting out in the Edward Jones' operations division focused on anti-money laundering reviews before requesting an internal transfer to become an advisor, how Drew built his early client base, literally knocking from door to door in local neighborhoods, what he did to build early rapport and connections while cold-knocking, and the books that gave him the inspiration to keep powering forward despite the challenging early years.
We also talk about why and how Drew ultimately decided to make a change. Why the transition was less about the difference in payouts between employee and independent channels and more about the ability to control his own marketing and be able to actually own the business he was building to someday bring his children in. The independent broker-dealers he evaluated during this path to independence and why he chose LPL. And how Drew has been rebuilding his practice while navigating Edward Jones' stringent non-solicit provisions.
And be certain to listen to the end where Drew shares what makes the advisory business such a unique and appealing career path, the pride of ownership that comes from being able to serve clients the way you think they should be served, and how the transition to independence has made it easier for him to tune out the industry pressures to grow, grow, grow and focus on what's most important to him instead.
So whether you're interested in learning about how Drew transitioned from Edward Jones's Anti-Money Laundering department to an advisor role, how he evaluated his options around going independent, or how he built his firm after receiving a temporary restraining order, then we hope you enjoy this episode of the Financial Advisor Success podcast.