It doesn't just matter what you know.
It matters what you can do on behalf of your clients in real-world situations.
Being an exceptional advicer requires more than just being educated on technical information.
It also requires having the skillset to apply that knowledge to the benefit of your clients. That's why we've created Kitces Courses. To help you learn, practice, and master the important knowledge and skills you need to deliver the best service to your clients.
What You Get When You Enroll In a Kitces Course

Industry Experts
Guided instructional videos from leaders in their field.
The Kitces Online CE Courses
From Courses for advicers with completed CFP marks but limited real-world experience wanting to develop their skills to Courses for advicers with years in the field looking to strengthen their foundational knowledge to apply better strategies for clients, Kitces Courses were created to help financial advicers gain and hone the skills needed to deliver better advice.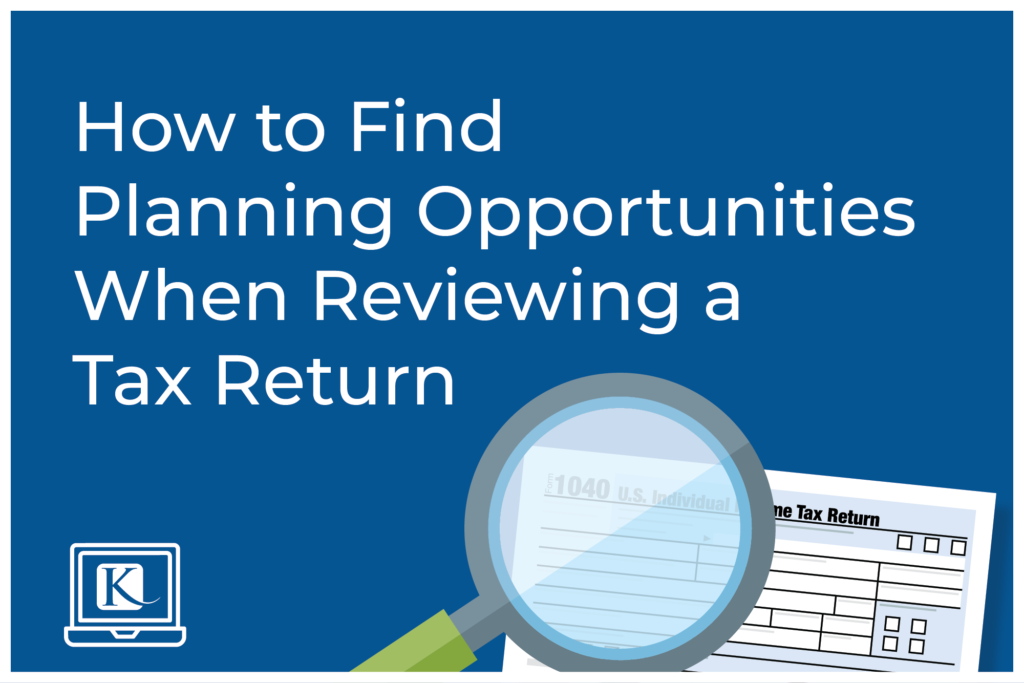 6 Hours CE
Learn how to navigate a client's tax return and gain insights into how to better spot planning ideas and opportunities.
$397 for General Audience
$297 for Kitces Premier Members
Group Discounts Available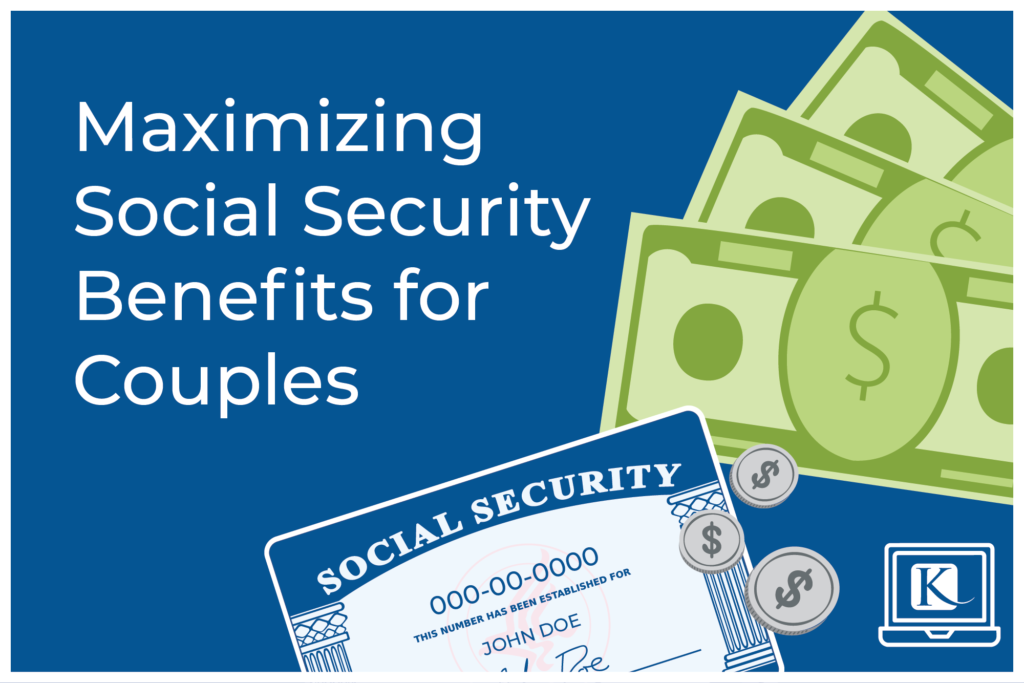 5 Hours CE
Learn how to best coordinate and maximize your clients' Social Security planning to ensure the most optimal benefit.
$397 for General Audience
$297 for Kitces Premier Members
Group Discounts Available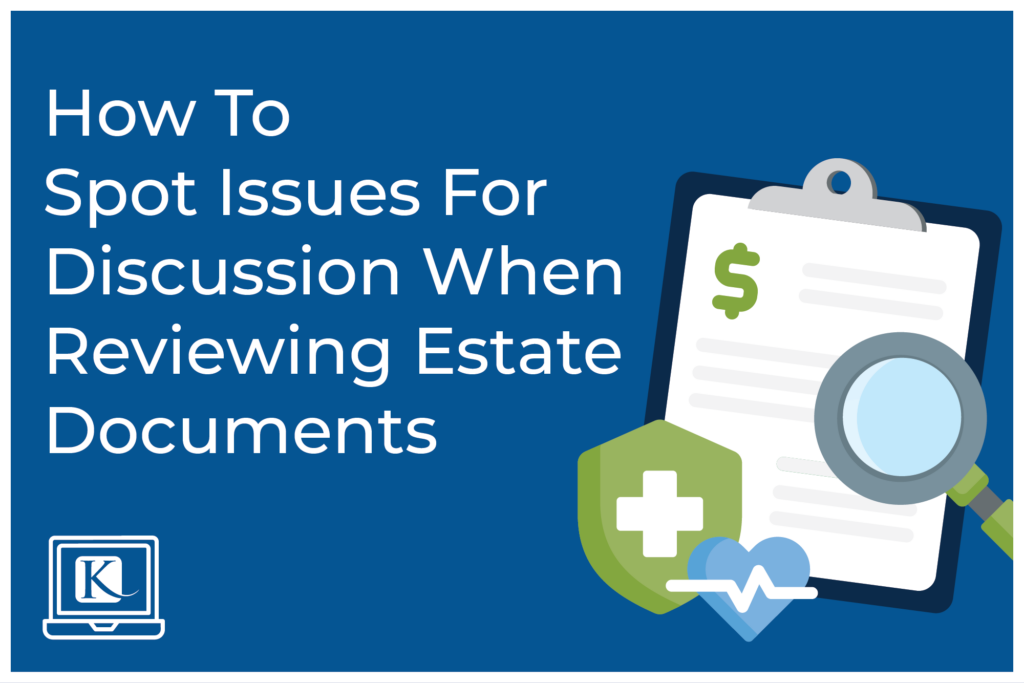 5 Hours CE
Learn how to summarize the key information contained in estate planning documents to identify issues and opportunities with clients.
$397 for General Audience
$297 for Kitces Premier Members
Group Discounts Available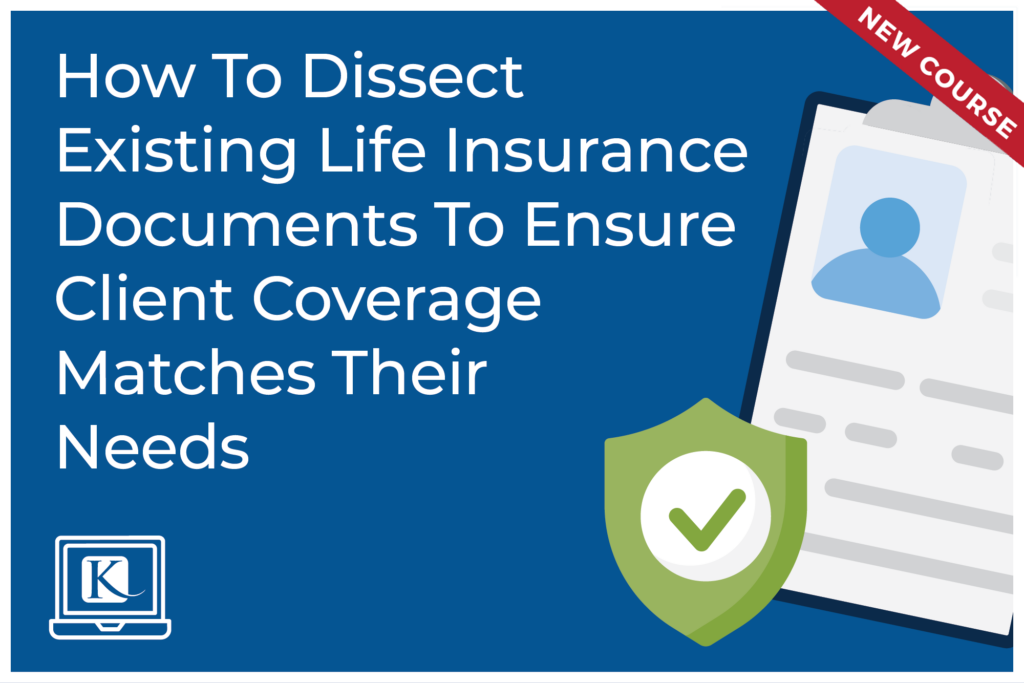 6 Hours CE
Learn how to review life insurance policies for key information and identify crucial details that are essential for creating comprehensive financial plans.
$397 for General Audience
$297 for Kitces Premier Members
Group Discounts Available
Member Discounts
While the Nerd's Eye View blog is free to all, Kitces.com Premier Members can access our Kitces online courses for reduced costs, as well as all our webinars for free by logging into the Member Section. If you're not yet a member and you want to go deeper and get the best educational content in the financial planning industry, become a Premier Member today!
Group Discounts
Advisory firms that wish to purchase multiple log-ins to a Kitces Course can receive a discounted bulk rate for the courses based on the number of people they wish to enroll. Additional discounts apply with a Kitces Premier Group Membership rates.
General Questions
Who are the courses designed for?
Kitces Online Courses are designed for advisors who have limited to no experience interacting with clients. Advisors with five or more years of experience may find the course is not suited to their experience level.
How long will advisors have access to the course?
Advisors will have 180 days to complete the course. If the course is not completed within 180 days, the registration will expire and the advisor will need to pay to re-enroll for the course.
The content may be modified or deleted if no longer relevant or applicable when considering current industry standards, practices, or legal framework.
Sign up/ Log In
I want to buy the course, but why do I have to make an account?
Our courses are housed on a Learning Management System (LMS) that is separate from Kitces.com. To purchase any of our courses, you will need to first create an account on the LMS, and then click on the picture of the course you wish to purchase. We ask that you make your account under the same email that you use to sign up for Kitces newsletters and/or your Kitces Premier Membership.
I'm a Premier Member. How do I use the Premier coupon?
Simply visit the course page on Kitces.com and click the green button that says "Course Sign Up for Premier Members" to view the coupon code. Then when you go to our Learning Management System (LMS) and click "Get this course," you'll sign up (ie. create a new account because the LMS is not connected already to your Kitces.com username/password) and be directed to the payment pop-up. When you get to the payment pop-up, click "Got a coupon?" and a field will appear for you to enter the Premier code.
My username and password aren't working.
If you're trying to sign onto the Learning Management System (LMS) for the first time by using your Kitces.com Members Section credentials, you will be unable to do so because this information is not already connected with the LMS. Please create a new username and password if this is your first time signing up for Kitces Courses. If this isn't your first time signing up for Kitces courses and you're unable to access your account, please follow these steps to reset your password:
1. Go to the Learning Management System
2. Click 'Forgot your password?' below the Password field.
3. On the Reset password page, type your username or email in the respective field and click Send.
4. An email with further instructions is automatically sent to you. Follow them to set a new password and access your account.
I bought the course, but I don't know how to sign in and get started.
Thanks for purchasing a Kitces Course! The course is housed in a Learning Management System (LMS) that isn't connected to your Kitces.com username and password or the Members section. When you signed up for the course, you were prompted to create a new account with the LMS by clicking "Sign up." From there, you entered your payment info and purchased the course. Now, you can begin the course by using that same new username and password to sign into the LMS. Click here to log into your LMS account and begin the course modules.
CE Information
Are the courses CE eligible? How is CE reported?
The courses are eligible for Continuing Education for CFP, CPE, and American College certifications, as well as most other relevant certifications. Kitces.com will report CE for CFP, IWI, and American College certifications on your behalf on the 1st and 16th of each month. A completion certificate will be issued so you can self-report CPE and other relevant CE.
Will I receive a certificate?
Once you completed and passed the course, you will be prompted to download a course completion certificate. You can also download your certificate by signing into your Learner portal and completing the following steps:
1. Click Home
2. On the vertical panel to the right, click Progress
3. Click Certifications from the horizontal menu bar at the top
4. Click the circle icon below Options to download your certificate
Where do I add my certification number information?
If you didn't include your certification number information upon signing up for the course, no worries! You can add it easily after signing into your Learner portal and completing the following steps:
1. Hover your mouse over Learner in the top-right menu to see a dropdown appear
2. From the dropdown, select My Info
3. Update the certification fields shown and click Update User
Refunds
What is the refund policy?
Advisors may receive a full refund for Kitces Courses within 45 days of purchase or prior to completing the course, whichever comes first.