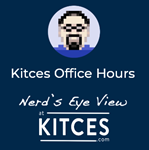 Over the past year, the Financial Planning Association (FPA) has been no stranger to controversy. After years of declining revenues and membership levels and ongoing organizational struggles, the FPA rolled out its OneFPA Network initiative last November, which in effect would have nationalized its existing chapter system, centralizing all decision-making and budgetary control at the National level. Not surprisingly, given the FPA's history of chapter autonomy and a long-standing concern that the National organization is out of touch with its chapters, the OneFPA Network rollout met with a significant backlash from members and chapter leaders, forcing the FPA just a few months later to roll back most of its planned changes.
Yet even as the FPA National organization tries to smooth over its increasingly tense relationship with its chapters, this week as the FPA Annual Conference gets underway the organization dropped the bombshell announcement that its new and incoming President-Elect and future Chair will be Skip Schweiss of TD Ameritrade, who serves as Managing Director of TDA's Trust Company and its Retirement Plan Solutions platform for advisors. Which is significant because it means Skip Schweiss is not only not a financial planner himself (or from an advisory firm or organization that teaches financial planning, as every prior FPA president has been in the past), he will be the first-ever FPA Chair that doesn't actually hold the CFP marks (even as FPA promotes itself as the principal membership association of CFP professionals), and the first-ever FPA Chair who represents a vendor whose business is selling solutions to FPA members.
However, even more concerning is the fact that TD Ameritrade itself has been the FPA's leading top-tier sponsor nearly every year for more than a decade, which means that, with its current "Cornerstone Partner" $200k annual sponsorship commitment, TD Ameritrade has cumulatively written upwards of $1 – 2 million in sponsorship checks over the past decade! And while it's not necessarily a bad thing for the Board to have representation from vendors (since vendors that serve financial planners are themselves stakeholders in the FPA and the broader financial planning community), there's a difference between having representation on the FPA board and having a non-CFP representative of a vendor (which is 'coincidentally' the FPA's largest sponsor) be the President of the entire organization (that can influence, amongst other things, its policies with vendors that FPA relies upon for its financial viability).
And if that apparent conflict of interest weren't enough, perhaps most problematic is the reality that TD Ameritrade has a history of lobbying on regulatory issues in a manner that directly opposes the FPA's own advocacy for a uniform fiduciary standard for all investment advisers and broker-dealers providing financial advice. In fact, earlier this year, TD Ameritrade went so far as to threaten to discontinue offering services in the entire state of Nevada if the state imposed a uniform fiduciary duty on its brokers... a uniform fiduciary duty that the FPA directly supported along with the rest of the Financial Planning Coalition in its own public comment letter. Which means that, after spending a cool $1 to $2 million in FPA sponsorships over the past decade, TD Ameritrade now has one of its executives in a position to strongly influence the direction of FPA's advocacy efforts that have a history of conflicting with TD Ameritrade's own business interests! If the future CEO of TD Ameritrade someday calls Skip Schweiss and asks him to dissuade FPA from advocacy for a fiduciary standard that harms TD Ameritrade's retail business interests, how exactly is Schweiss supposed to handle that conflict if his job is on the line?
Putting aside these deeply concerning conflicts of interest between FPA's board leadership and TD Ameritrade's executive representation, it's also notable that the FPA's decision means, for the first time ever, the majority of its Executive Committee will consist of non-practitioners with no leadership experience within the FPA's local chapter system. Just as the FPA National organization struggles in its chapter relations in the wake of the failed OneFPA Network rollout. And more broadly, of the newly elected slate of Board candidates, only two members even have CFP certification, one of whom is an international representative whose CFP marks are based in the Netherlands (and may not be valid here in the United States, which would actually mean the FPA no longer has sufficient representation of CFP professionals on its Board of Directors to meet its own Bylaws requirements!).
Perhaps the upcoming restructuring of the Nominating Committee, of which half will be comprised of FPA chapter leaders going forward, will provide a good first step towards unwinding some of the FPA's recent missteps... except given that the FPA National Board has still retained the right to veto chapter leaders from the nominating committee, to veto nominees that chapter leaders select for the board, to substitute its own candidates and override the nominating committee anyway, while stacking the nominating committee with the President-Elect and President in all the meetings and the National Chair presiding over the nominating committee and casting its tiebreaker vote over chapter leaders... it's still not clear that the FPA is even serious yet about really adopting a more "participatory governance" structure in the future?
Ultimately, though, the key point is simply that if the FPA is going to get back on track and growing again - recognizing that if the FPA merely maintain its market share of CFP certifications since it was first formed, it should have over 50,000 members today, instead of barely 23,000 - it desperately needs to focus on the real needs of its chapters and the 60,000+ CFP professionals who are not currently members... and it's hard to see how that goal will be achieved by reducing chapter leadership experience on its Executive Committee, and reducing CFP representation amongst its entire Board, even as the FPA continues to try to grow an 86-chapter system while holding itself out as the principal membership association for CFP professionals.