As a lifelong learner of all things financial planning, I know firsthand how hard it is to find accurate, credible and well-researched information to ensure you're giving clients the right answers.
And that's why I launched Kitces.com. Because I was already taking the time to research financial planning topics for clients myself. So I decided I would share what I was learning back with the entire advisor community.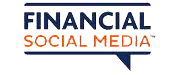 "Best of the Best for Advisors"
But then a funny thing happened. We became the #1 blog for financial advisors across the entire industry. Some advisors were spending so much time reading our content on financial planning strategies, they began to ask, "Could we get continuing education credit for reading all of this?"
And so the Kitces.com Members Section was born!
In the Kitces.com Members Section, you'll find more than enough hours of CE to fulfill the ongoing educational requirements for CFP (including CFP Ethics!), Investments & Wealth (IWI, formerly IMCA) and American College designations, and Investment Advisor Representative (IAR) CE obligations every year. (Eligible for EA and CPA CPE credits as well.)
And, in the decade since we first launched it, we've added more and more to the Members Section; including:
White papers
Webinars
Exclusive Kitces CFP Ethics CE
and even more member resources
Throughout all of our changes and growth, Kitces content has been developed around a single principle: continuing education for financial planners should actually teach you something useful!
Though this principle describes what we do, it is why we do it that truly illustrates the Kitces team's mission, which is:
To help financial planners who are serious about their craft to fulfill their sacred duty to clients by advancing the knowledge and practice of financial planning…
…by being the leading online source of research, resources, education, and training for real financial planners.