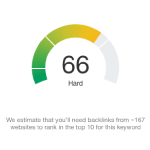 The financial advisor website has become the equivalent of a financial advisor's digital storefront, a staple of attracting clients and growing the business. By investing resources into designing attractive website pages and writing relevant articles to include on their website, advisors aim to give clients a sense of the firm's scope of services and breadth of knowledge. However, a digital storefront isn't effective if no one ever walks by to see it in the first place… which in the internet era, means implementing a strategy to optimize how the advisor's website can be found by search engines and the prospective clients who may be searching there for a financial advisor!
In this guest post, Taylor Schulte – founder of Define Financial, an independent RIA based in San Diego, CA – discusses two primary strategies that he has implemented to optimize the content on his own firm's website to maximize its Search Engine Optimization (SEO). These tactics have helped improve his online visibility, grown organic search traffic by over 1,500% in three years, and, most notably for the business, generated an average of 15 high-net-worth leads per quarter, through his website, for his advisory business.
The first SEO strategy is to upgrade an advisory firm's descriptive meta tags on its website, which serve to provide search engines with important information about how web pages should be displayed in search results (in the hopes of persuading more prospective clients to click through). Accordingly, it is important to conduct keyword research and select relevant keywords that identify unique features about the firm (e.g., who the advisors are, what they do, who their ideal clients are, and where they are located) that help increase the probability of the website being ranked highly as a search result for someone explicitly looking for what the firm has to offer. Fortunately, there are many SEO analytics tools and plugins (e.g., Ahrefs, Yoast, Google Analytics, and Ubersuggest) designed to help advisors easily conduct keyword research for their websites (as well as help advisors conduct regular website audits to maintain and improve SEO results, which should be an ongoing process).
The second advisor SEO strategy is to improve the internal and external links tying to the financial advisor's website, effectively improving the quality and value of a website's content (and its perceived credibility in the eyes of search engines). The two types of links to improve for SEO purposes are: 1) internal links that send a visitor to a new page on the same website (e.g., a link on a site's home page that sends a visitor to the "Meet the Team" page), which help visitors easily find site features and relevant content; and 2) external links that send visitors to a new page outside the website (e.g., a link in a blog post on one website that sends a visitor to an unrelated vendor website that sells a product mentioned in the blog), which offer visitors a useful (and time-saving) resource to delve deeper into topics of interest (and make the advisor's website seen as a valuable source of information). Fortunately, SEO plugin tools again typically have features to help advisors assess opportunities to add both internal and external links (and also to minimize the potential number of broken or orphan links on the website).
Another way for advisors to improve website SEO is to take steps to increase backlinks, which are links on other websites that point back to the advisor's website. Three ways to increase backlinks include: 1) optimizing the firm's or advisor's profile pages on industry network or organization websites (e.g., industry-wide organizations that offer "Find An Advisor" services); 2) offering to write guest posts for websites or blogs that are read by the advisor's target demographic; and 3) responding to media queries (and including your website link with the submissions) through organizations such as XY Planning Network, the Financial Planning Association, or Help A Reporter Out (HARO), where the reporter hopefully links back to the advisor's website as part of the source attribution for the quote.
Ultimately, the key point is that there are simple steps that financial advisors can take to improve their website's SEO. By conducting some basic research to select effective keywords for meta tags, optimizing and auditing their internal and external links on a regular basis, and connecting with other organizations and websites to increase backlinks, advisors can improve their website's SEO results, making it easier for their ideal visitors to find their website, and potentially even to become new clients!