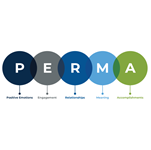 Over the past several months, life has become increasingly challenging for many, as we have collectively had to weather the pandemic, market instability, high unemployment rates, and social unrest across the country. Inevitably, people everywhere are experiencing high levels of stress and anxiety, and financial advisors are faced with clients who are stressed and worried about their financial plan and may need help to cope through difficult situations. One simple and accessible strategy to help clients deal with stress is by practicing gratitude, and financial advisors can leverage gratitude practices as a tool to help clients work through difficult feelings and circumstances around their financial goals.
Financial planning conversations generally focus on future goals and events and are considered 'private' topics of discussion that often only focus on the client themselves. Gratitude, on the other hand, focuses on the present, by consciously acknowledging the cause(s) of some positive outcome that has resulted in current feelings of appreciation, and involves how external social factors have contributed to those feelings. Research has tied the importance of gratitude to general life satisfaction and how it embodies positive psychology models such as the "PERMA" framework, which identifies the key requirements for well-being: Positive emotions, Engagement, Relationships, Meaning, and Accomplishments.
Accordingly, by guiding clients to acknowledge gratitude in their financial planning conversations, financial advisors can help their clients feel better about current planning choices, and find satisfactory solutions to difficult problems. And by encouraging clients to recognize and practice gratitude in the present moment, financial advisors help those clients sustain patience for future rewards! Because when one feels gratitude for and thus can be comfortable with having enough to begin with, the desire to acquire or accomplish more is generally lessened.
Gratitude can also be a useful tool for clients to recognize how connecting with others can be valuable when it comes to their financial planning goals. For instance, simply having the advisor to talk to about their financial plan offers tremendous relief for many clients, not just for the technical planning guidance, but also for the social support that the advisor often provides to the client. Or encouraging a client who may seem unhappy or lonely to identify (and invest in) ways to build social connections can help the client achieve more life satisfaction. Simply having conversations that explore sources of gratitude can be very therapeutic for the client… and does not require the financial advisor to have any therapy training!
During client meetings, financial advisors can include gratitude practices in their discussions with clients by simply asking them to identify the gratitude they may have for their current life situation in general, or the gratitude they may have for other people. This can be done by using simple exploratory questions, such as, "What are three things you currently think you (or your partner) do(es) well financially?" or, "Describe three financial things you feel content about right now?" Gratitude practices can also be incorporated into client events, which can include group activities or discussions about how clients experience gratitude.
Ultimately, helping clients acknowledge gratitude can be a very effective way for advisors to ease their clients' minds about troubling situations around their financial plan. And, while gratitude practices won't solve all problems, they do provide clients a simple yet powerful strategy to cultivate more awareness of the important things in life that provide comfort, happiness, and satisfaction, but that are often taken for granted and easy to forget… and in the process, can reduce money disputes and help clients feel satisfaction that they really have 'enough'.