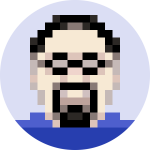 Welcome to the August issue of the latest news in Financial Advisor #FinTech - where we look at the big news announcements, and the underlying trends and developments that are emerging, in the world of technology solutions for financial advisors.
This month's edition kicks off with a look at the growing volume of new integrations from independent advisor CRM solutions like Redtail and Wealthbox, which are not only expanding their connections to "traditional" partners like portfolio management and financial planning software solutions, but also "non-traditional" partnerships like Redtail connecting to advisor content marketing platform FMeX and Wealthbox offering a new Slack integration - along with a growing volume of integrations that both companies are creating via Zapier to connect to third-party solutions like the Calendly and ScheduleOnce appointment-setting apps.
Also in the news over the past month is: a looming resurgence from financial planning software provider inStream, as they sign away several key members of the Jefferson National distribution team; the latest V3 version of the WealthAccess PFM portal for clients; the shutdown of competing client PFM portal Guide Financial (as their underlying data provider Intuit shuts down its own Financial Data API this fall); the rebranding of Social Security Timing and Tax Clarity into Covisum; whether FutureAdvisor is about to run away with the B2B "robo" marketplace for banks and broker-dealers as it signs a mega deal with US Bank; how Betterment is opening up a new distribution channel for (smaller) asset managers with a new managed account deal with Cambria ETFs; the buzz around newcomer AdvisorStream and whether they were marketing to financial advisors using fake testimonials; and how the "risk tolerance software" category has become a hot new area for advisor technology, driven less by a demand from advisors and more by a desire for newcomers to emulate the success of Riskalyze, but with the door to new opportunities opening to all as the DoL fiduciary rule drives everyone to step up their process for prospective client due diligence.
I hope you're continuing to find this new column on financial advisor technology to be helpful! Please share your comments at the end and let me know what you think!
*And for #AdvisorTech companies who want to submit their tech announcements for consideration in future issues, please submit to TechNews@kitces.com!