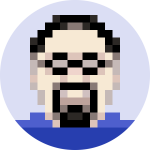 As technology plays an increasingly central role in the business of financial advice, the pace of change is accelerating. After years of limited development and progress – from 2002 to 2012, the biggest "news" for most advisor technology providers was simply that they had finally moved from server-based to a cloud-based platform – the arrival of "robo-advisors" highlighted how far financial services technology had fallen behind. The end result: while robo-advisors aren't competing much with financial advisors directly, they have set off an arms race of technology firms aiming to serve financial advisors.
To help my fellow financial advisor community keep up with the most important developments, I'm launching what will become a new regular column on the first Monday of every month: the latest in Financial #AdvisorTech.
The goal here will be to highlight the significant news and developments in advisor-related technology over the past month, from major software releases, to big news on new integrations, companies raising capital (or shutting down), and highlighting new #AdvisorTech providers coming to the forefront with new solutions that advisors might want to check out.
In this month's inaugural issue, we look at the news that RightCapital (a new financial planning software provider) has raised $1M in seed funding to grow their tax-savvy planning solution for advisors, the announcement from EverPlans (an estate planning document value that advisors offer as a perk to their clients) that they have raised $6M in their Series A round (even as some other new estate planning tools like Yourefolio and EstateGen have appeared on the scene), Microsoft's launch of a new online scheduling tool called "Bookings", the merger of Citrix and LogMeIn (which may eventually combine together the popular advisor video meeting apps GoToMeeting and Join.Me), how we may truly be past the "peak robo" moment as several more robo-advisors have either shut down or are struggling to retain talent, and a quick look at whether Apex Clearing may be trying to get their foot in the door as a new RIA alternative to Schwab, Fidelity, and especially TD Ameritrade.
I hope you find this new column helpful! Please share your comments at the end and let me know what you think!
*And for #AdvisorTech companies who want to submit their tech announcements for consideration in future issues, please submit to [email protected]!