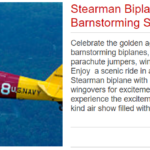 Receiving a new client referral has a substantial value for a financial advisor – so much that advisors often provide "thank-you" gifts, either as a simple expression of gratitude, or even as a means to encourage more referrals. Of course, regulators want to be certain that advisors don't inappropriately "buy" prospective client referrals – in a conflicted or undisclosed manner – and consequently FINRA Rule 3220 limits client gifts to just $100 per year, and the SEC similarly expects RIAs to establish their own gift-giving (and gift-limiting) policies. Nonetheless, the fact remains that referral "thank-you" gifts are relatively common.
Except often the biggest challenge of giving a good referral thank-you gift is simply picking the "right" gift – something that is commensurate with the value of a referral (not too big nor too small), is appropriately personalized and relevant to the recipient, and will likely be appreciated and well-received by the referrer. Which for some advisors, is so stressful that it's actually easier to give nothing at all – beyond perhaps a simple verbal statement of "thanks" – than risk giving the "wrong" gift.
Yet recent research on happiness suggests that the best thank-you gifts might not actually be giving a "thing" at all, but instead gifting an experience, or giving someone an opportunity to themselves spend on others. And in the modern digital age, a growing number of online platforms make this possible – from online experience-buying sites like Excitations and Xperience Days, to donation sites like DonorsChoose to help teachers fund classroom projects, or even TisBest, which simply sells "charitable gift cards" that the recipient can then redeem as a donation to any one of 300+ charities.
The virtue of such services is that ultimately, it puts power in the hands of the recipient to select the final gift – whether an experience, or a donation to someone else – which helps to reduce the risk of making a poorly-matched gift. But in the end, the true value of gifting experiences or the gifting the opportunity to spend on others is that it increases the likelihood that the recipient will actually feel happier after receiving the gift… which is perhaps the most powerful way to express gratitude for a referral.