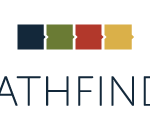 Financial planning is full of complex decisions. From handling the nuances of Social Security planning (e.g., whether part-time income may trigger the Earnings Test, or whether past non-FICA earnings could trigger the Windfall Elimination Provision), to navigating the complex set of rules tied to retirement accounts (e.g., how to delay RMDs from a traditional IRA, or the rules for when and how to make a backdoor Roth contribution), the reality is that it can be challenging to remember how all of the many different components of financial planning might interact with each other when making recommendations to clients. Yet managing this complexity is crucial for financial advisors, as the failure to do so can lead to both omissions (e.g., a key rule that gets missed) and errors (e.g., failing to recognize the full breadth of issues that had to be considered in the first place).
Fortunately, checklists are a proven method for helping professionals manage such complexity. As highlighted in his famous book "The Checklist Manifesto", author (and doctor) Atul Gawande illustrates that one of the easiest ways to handle the daunting complexity that face professionals today is simply to create a checklist of the key steps that must be taken, or the key factors that must be considered. In fact, checklists have been widely adopted and demonstrated to be successful in avoiding errors in many professions, including both airline pilots and surgeons. One limitation of checklists is that many people prefer to learn visually, though, which in turn has led to the adoption of flowcharts in professions such as computer programming, where the purpose of the flowchart is largely similar to a checklist (e.g., to help ensure quality control for complex processes that require consistent outcomes), but to do so more visually than a bullet-point checklist.
Yet despite the effectiveness of both checklists and flowcharts, the reality is that one of the biggest barriers to adopting the use of such tools is creating the tools themselves, as it is both time consuming, and can take considerable knowledge to develop these tools in the first place. To address the challenge, we're excited to announce the launch of fpPathfinder, a new business specifically created to provide checklists and flowcharts for financial advisors, to use either internally in their own practices when evaluating client scenarios and formulating recommendations with clients, or directly with clients as a way to illustrate and explain key financial planning concepts and decisions.
As a starting point, fpPathfinder is offering a "Retirement Planning Essentials" package of visual flowcharts that can be used to cover key retirement planning issues, from eligibility to make tax-deductible IRA contributions and take tax-free Roth distributions, to the specialized claiming rules for Social Security benefits for divorcees or surviving spouses, the rules for delaying RMDs from a traditional IRA, and the rules for when and how to make a backdoor Roth contribution. Over time, fpPathfinder plans to launch additional flowcharts covering both retirement planning and other topics, as well as a complementary set of checklists for common planning scenarios, a voting system for members to express interest in what flowcharts to create next, and the opportunity for advisors to white-label the flowcharts with their own name and brand. Ultimately, fpPathfinder hopes to be a valuable resource for helping financial advisors adopt the checklist and flowchart processes common among other professions – as a means to both help advisors avoid errors and omissions, and to elevate the value of services that advisors provide to their clients!