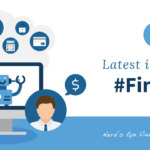 Welcome to the January 2019 issue of the Latest News in Financial Advisor #FinTech – where we look at the big news, announcements, and underlying trends and developments that are emerging in the world of technology solutions for financial advisors and wealth management!
This month's edition kicks off with the big news that Blackrock is partnering with Microsoft as it doubles down (or triples down as taking $100M+ stakes in both FutureAdvisor and Envestnet!?) on its strategy of using technology as a distribution channel for its iShares ETFs (and possibly a new next-generation fee-based annuity as well)?
From there, the latest highlights also include a number of interesting advisor technology announcements, including:
TD Ameritrade rolls out a new account-opening API as RIA custodians slowly but steadily try to match the capabilities of retail robo-advisors.
LPL acquires AdvisoryWorld for $28M to be its ClientWorks core after struggling to build its own solution
RIA In A Box gears up to become the first "RegTech Roll-Up" by acquiring cottage industry compliance consulting firms and transitioning them to RIAB's compliance technology solution
Harness Wealth raises $4M of seed funding for yet another attempt at an advisor matchmaking lead generation platform.
Read the analysis about these announcements in this month's column, and a discussion of more trends in advisor technology, including wirehouse struggles to build competitive technology to what independent advisors already have, Fiserv's updated fee billing and revenue management solution, the SEC fining Wealthfront $250k for failing to implement its own tax-loss-harvesting solution properly, Betterment rolling out a new two-way cash sweep program that allows them to attract held-away cash (while advisors are developing new solutions to move cash away from their existing RIA custodians due to non-competitive yields), and a look at how the broker-dealer drive to move deeper into financial planning is causing planning software solutions to finally build the more modular planning tools that advisors have wanted for years… even as it remains unclear is more modular planning tools will actually help broker-dealers themselves to gain financial planning adoption amongst their own brokers.
And be certain to read to the end, where we have provided an update to our popular new "Financial Advisor FinTech Solutions Map" as well!
I hope you're continuing to find this new column on financial advisor technology to be helpful! Please share your comments at the end and let me know what you think!
*And for #AdvisorTech companies who want to submit their tech announcements for consideration in future issues, please submit to [email protected]!