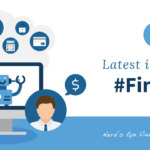 Welcome to the June 2019 issue of the Latest News in Financial Advisor #FinTech – where we look at the big news, announcements, and underlying trends and developments that are emerging in the world of technology solutions for financial advisors and wealth management!
This month's edition kicks off with the news that Vanguard is apparently working on a new "technology" platform for advisors – adapted from its own Personal Advisor Services solution – that, at a minimum, appears to be a form of robo-advisor-for-advisors offering, and may even be an entire RIA custodial platform to compete with the likes of Schwab, Fidelity, TD Ameritrade, and Pershing… and potentially force the other custodians to stop charging more for Vanguard (and DFA) trades and instead reconfigure their own custodial business models to be better aligned with the advisors they serve?
From there, the latest highlights also include a number of other interesting advisor technology announcements, including:
Goldman Sachs acquires United Capital for $750M, at the least to expand into the "mass millionaire" wealth management marketplace… and possibly to leverage UC's FinLife technology platform to power its own RIA custodial solution in the future?
Morningstar launches its own Model Marketplace but chooses a more "fee-only" approach of charging for its software directly and not being compensated by asset manager incentives, even as most model marketplace competitors are reducing the costs of their software (subsidized by asset manager revenue-sharing commissions)
Carson Group partners with Galileo Money+ to offer independent RIA clients traditional banking services, from a checking account paying 1.24% to a savings account paying 2.20%, along with a debit card, online bill pay, and mobile check deposit.
280CapMarkets announces its first enterprise partnership (with United Planners) to offer its BondNav solution for individual bond trading as rising interest rates increase the demand for advisors to build individual bond ladders
OpenInvest launches Optimus, a new Direct Indexing solution structured as an SMA that relieves advisors of the need to implement their own Direct Indexing strategies but with the flexibility to customize index funds to specific client ESG preferences
Read the analysis about these announcements in this month's column, and a discussion of more trends in advisor technology, including Redtail's cybersecurity incident that exposes a slice of private client data (as the challenges of managing a growing web of third-party integrations becomes exponentially more complex every year), RIAInABox launches its own cybersecurity training solution for RIAs and their employees, Salesforce rolls out a new "big data" initiative for Financial Services Cloud users in partnership with its Einstein AI platform, and North Capital launches its own proprietary financial planning solution for free to consumers for lead generation as Zoe Financial wins the Morningstar FinTech competition for its new digital lead generation platform for advisors… as the FinTech world struggles to recognize that the real challenge to serving the masses is not the technology to serve them, but the marketing difficulties and high client acquisition costs to reach them (and gain their trust) in the first place!
And be certain to read to the end, where we have provided an update to our popular new "Financial Advisor FinTech Solutions Map" as well!
I hope you're continuing to find this new column on financial advisor technology to be helpful! Please share your comments at the end and let me know what you think!
*And for #AdvisorTech companies who want to submit their tech announcements for consideration in future issues, please submit to TechNews@kitces.com!