Executive Summary
For most of its history, the business of being a financial advisor wasn't actually about getting paid for advice. Instead, giving financial advice was part of a consultative approach to selling financial services products, which involved identifying a gap, and then getting paid a commission to implement whatever product would fill that gap. But as technology and the rise of the internet are making financial services products increasingly accessible to consumers directly, the business of financial advice is shifting from being paid for implementing financial services products, to being paid for financial advice itself. In essence, financial advisors are becoming financial advicers.
As part of our mission to "Make Financial Advicers Better, and More Successful", Kitces.com is focused on providing education that helps Financial Advicers be able to command greater fees for greater expertise, which in 2020 led us to launch our first Kitces Course on "How To Find Planning Opportunities When Reviewing A [Client's] Tax Return", with a particular focus on not just providing the information, but offering in-depth case studies and providing opportunities for advicers to actually practice applying the knowledge with real-world client scenarios. And now, with more than 1,000 advisors who completed our first Course, today we're excited to formally open registration for our second, on "Maximizing Social Security for Couples" and how to optimize Social Security claiming decisions and coordinate them with the client's portfolio and other retirement assets… with a similar focus on not just learning the technical rules, but having opportunities to practice applying the knowledge with real case study scenarios.
In addition, we're also gearing up for the launch of our next Kitces Summit – this time on "Demonstrating Your [Financial Planning] Value To Clients". Similar to our first Kitces Summit on Digital Marketing, our upcoming Kitces Summit will not have any consultants or vendors pitching you on services; instead, we continue our "Show, Don't Tell" approach by inviting fellow financial advicers sharing what they do, that really works in their practices with their clients, when it comes to both showing the value they will provide to prospects, delivering value in their initial planning process with new clients, and showing ongoing value with ongoing clients after the first year. Stay tuned for our next Kitces Summit to open for full registration in the coming weeks.
Additional growth has also provided us with more resources to reinvest into the Kitces platform itself. As a result, today we're excited to launch a new Members Section homepage to make it easier to navigate to our various White Papers, live events, courses, and CE quizzes, and will soon be rolling out the ability to Suggest Topics for the Nerd's Eye View to cover ("What would you like us to nerd out on… for you!?"), and to be able to Save Favorite articles to come back to later.
In turn, to manage our ongoing growth, we're also excited to announce several new members of the Kitces team, including a new Director of Advisor Education, as we continue to expand our Courses and Summits, two new "Financial Planning Nerds" joining our Editorial team producing our free blog and resources for advicers, and a new Membership Manager as the Kitces Members Section crosses 10,000 Advicers.
Notably, though, while the Kitces team expands its expertise, ultimately our goal is to share expertise that's valuable to the Advicer community, regardless of source. As a result, we're also expanding the opportunities for all of you, our readers, to share your own expertise through Kitces.com (and get paid for it!), with new ways to submit yourself for consideration as a potential Guest Post Author or Guest Webinar Speaker (in addition to our ongoing opportunities to appear on the financial Advisor Success podcast).
Thank you so much for the continued opportunity to support all of you, the Financial Advicer community. We're happy to report that the 'State of the Blog' is better than ever, but, as always, we remain eager to hear from you on what else we can do to be even more relevant and useful in the content and resources we're providing to help you be better, and more successful!
Deepening Our Focus On Financial Advicers (No, It's Not A Typo)
The past 25 years, since the initial rise of the internet, have witnessed a massive shift in the value proposition of the financial advisor.
For most of our history, financial advisors were the gatekeepers that provided consumers access to essential financial services products. As prior to the internet, it was almost impossible to buy an insurance or investment product without an advisor. As the saying went, "insurance was 'sold, not bought'" (and could only be obtained through a life insurance agent that sold it), and while there was a niche cottage industry of direct-to-consumer investment providers like T. Rowe Price and Vanguard (which were less than 1/15th their current AUM, at $100B and $238B, respectively), virtually all mutual funds were sold by registered representatives of broker-dealers. Simply put, for most consumers, if they needed life insurance or a mutual fund, you "had to" get it through an advisor, who was paid a commission by the manufacturer to implement the sale.
But the internet changed everything. Investments became accessible directly with the rise of online brokerage platforms from Schwab.com to E*Trade (that showed trading stocks without a financial advisor was so easy, "even a baby could do it"). Even insurance is starting to be direct-sold to consumers as well, with the rise of providers like Ladder Life, Haven Life, and Lemonade.
The fact that a financial advisor is no longer the requisite gatekeeper to the purchase of financial services products is fundamentally changing the value proposition of the financial advisor, from being a distributor of financial products to solve the problems they identified in the advice process, to actually being in the business of advice for advice's sake. A transition that we call the shift from Financial Advisor to Financial Advicer.
Because the reality is that the Financial Advicer business really is different from the Financial Advisor business. Financial advisors sold products. Financial Advicers sell themselves, their expertise, and their process that helps clients follow through on that advice to make sure the advice actually sticks. Which necessitates deeper expertise. Because when you're in the business of selling the advice itself, your "inventory" of what you have for sale is not the breadth of your company's product platform… it's the knowledge you've accumulated between your two ears!
After all, one of the hallmarks of a recognized profession is that it has an advanced body of knowledge that isn't accessible to the average consumer, and requires an additional layer of education. But that ups the standards for financial advicers themselves. Which is why CFP certification is on the rise, with near-record numbers of new CFP test-takers every year, despite the CFP marks having already been around and available for more than 50 years. Similarly, undergraduate and graduate degrees in financial planning are also on the rise. And continuing education is no longer just about checking the box for a CE obligation, but actually keeping up your expertise to be the most relevant and provide the best value for clients. (No one wants a surgeon who's still using 'best practices' in surgical techniques from 20+ years ago. The same is true for a financial advicer!)
Similarly, the business model of the financial advisor is changing. Because when you're selling advice, you're compensated first and foremost for that advice. Which means getting a fee for the service. Leading to the ongoing rise of not just the hourly model, but quarterly retainer and monthly subscription fee models, net-worth-and-income models, and other ways to get paid for your expertise (regardless of whether the client buys or even needs any particular financial product).
And as we're finding, even the psychology of being a Financial Advicer is different. Because Financial Advicers have different motivators, driven not necessarily by the income potential of sales, but a desire to help and serve others, combined with an interest in personal finance and money. Financial Advicers have different personality traits, which center not around an extraverted sales drive, but a higher level of conscientiousness and the 'low neuroticism' of being able to serve as the safe port when the client is in the midst of a storm. Which in turn leads to greater advisor wellbeing as well, driven by the opportunity to thrive with a deep expertise that is well compensated with a small number of clients to pay well for that expertise, earning rising income with strong profit margins and limited hours worked.
In fact, this growing distinction between Financial Advisors and Financial Advicers is why we created our Financial Advicer Manifesto.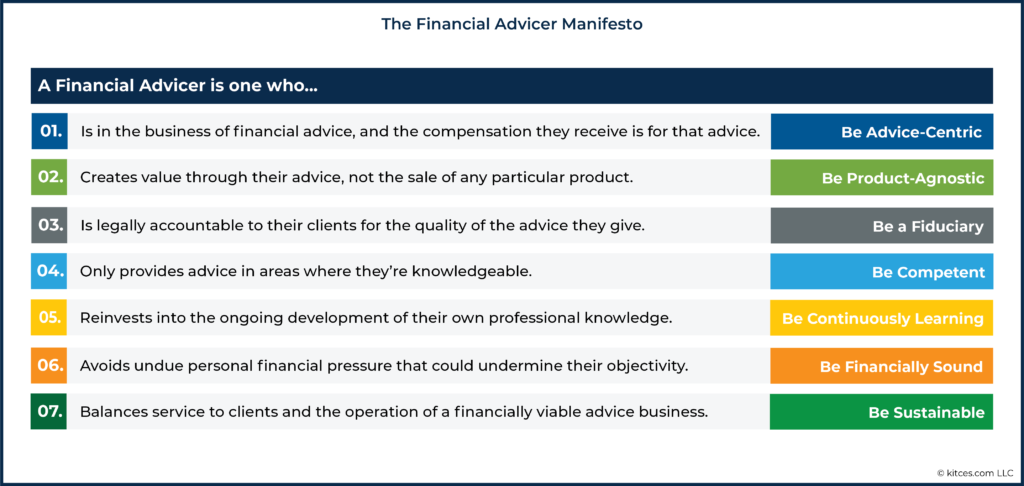 And the more we continue to conduct Kitces Research on Financial Advicers, the more we're seeing how different they are – how poorly understood they are – and the opportunities to serve them better! (Which you can contribute to by taking our latest Advicer Wellbeing Survey and sharing your perspective as an Advicer!)

Announcing The Kitces Course On Social Security Optimization And The Next Kitces Summit On Financial Planning Value
Here at Kitces.com, our mission is to "Make Financial Advicers Better, and More Successful". Which means helping to arm financial advicers with the expertise they need to be able to command (higher) fees for their advice. The foundation of this has been our Nerd's Eye View blog content, which via our Members Section provides ongoing continuing education credits for all of our Wednesday educational articles.
But the reality is that simply reading the information only goes 'so far' in the educational process. For topics that are more complex, and more nuanced when applying the knowledge to individual client circumstances, there's no substitute for getting to practice applying the knowledge in real-world situations… or at least, real-world simulations. And that's why we launched Kitces Courses.
At its core, Kitces Courses are not just about learning information – that we could read or listen to – but an opportunity to actually practice it, on the path to mastery. Accordingly, our first Kitces Course, launched in late 2020, was focused on How to Navigate a Client's Tax Return and Find the Planning Opportunities. A scenario where the pure 'information' about how taxes work from the CFP curriculum provides a good knowledge foundation, but is difficult to apply with actual clients as a practitioner without seeing real-world client tax returns and getting an opportunity to practice navigating through them.
New Kitces Course On Social Security Optimization And Claiming Strategies
And now, after more than 1,000 advisors have participated in our first Kitces Course, we're excited to announce today the launch of our second – on Maximizing Social Security For Couples, and how to navigate and optimize Social Security claiming decisions with clients (especially couples, who have far more choices when coordinating benefits between each other… not to mention with the portfolio and the rest of their retirement assets!).
As with our first course, the focus of our latest is not simply on the technical rules of Social Security (though those are covered as well), but specifically on how to weigh the timing of when to begin Social Security, the trade-offs of coordinating Social Security with the rest of a client's retirement assets, and even how to navigate some of the difficult conversations that can arise with clients (e.g., "Don't I need to start my Social Security benefits as soon as possible, in case it goes bankrupt?"). Along with Case Studies that allow you to practice applying these Social Security timing concepts and claiming decisions with real-world 'practice' client scenarios. Built around educational videos from myself, our Lead Financial Planning Nerd Jeff Levine, and Martha Shedden, co-founder of the National Association of Registered Social Security Analysts (NRSSA).
Similar to our first course, our latest Kitces Course on Maximizing and Optimizing Social Security will be eligible for CE credit (in this case, a slightly shorter 4 hours, qualifying for CFP CE, IWI designations including CIMA and CPWA, CPE credits for CPAs, and American College continuing education credits).
For those who are interested, enrollment for our Social Security course is now open, with a cost of $397 for the Course, reduced to $297 for those who have already joined our Kitces Members Section.
Upcoming Kitces Summit On Financial Planning Value
In addition to launching our second Kitces Course, in the second half of 2021 we'll also be launching our second Kitces Virtual Summit… this time on how to demonstrate your financial planning value to clients.
Similar to our first Kitces Summit on Digital Marketing back in May, our Summit events will continue to take a "Show, Don't Tell" approach, by exclusively featuring sessions from fellow financial advicers who share what they are actually doing that is working with clients. No vendors or consultants telling you what you 'should' be doing because they want you to hire them or buy their solution to implement it. Just real advisors showing what they really do, so you can see examples of success in demonstrating financial planning value, and decide for yourself what you want to try implementing (or not).
For our upcoming Kitces Summit on Demonstrating Your (Financial Planning) Value, we'll take a similar approach to last time by sharing some of our latest Kitces Research data on best practices, and featuring a series of 6 advisors, each of whom will have 30 minutes to share how they're demonstrating their value either in the Upfront process of marketing to prospects, their Initial planning process and the deliverables they create when actually providing a financial plan to clients, or their Ongoing process to show their value for clients in the years after the initial plan is completed.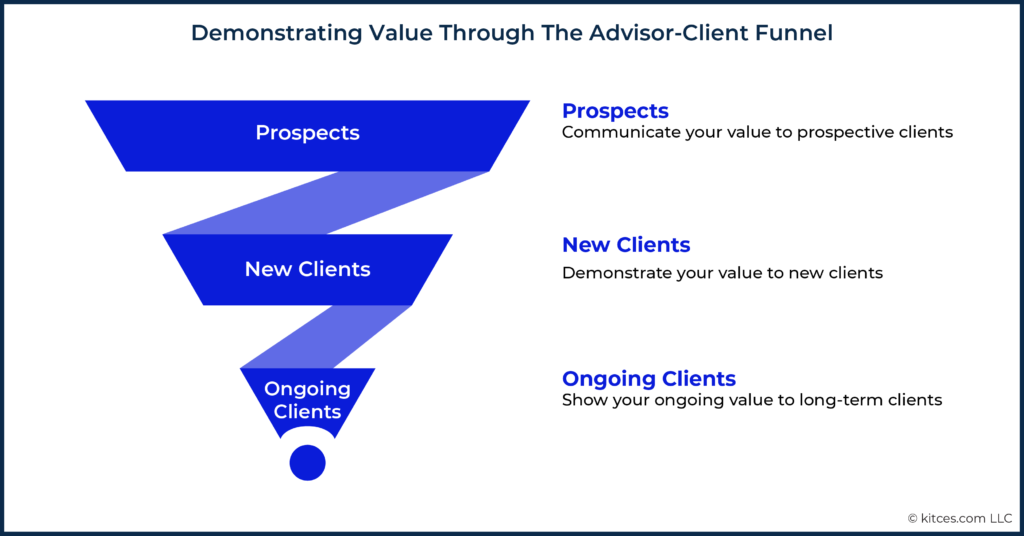 Our upcoming Kitces Summit will again run for 4 hours – providing an information-packed afternoon to help you maximize the investment of your time and dollars – and again will have a cost of $397, reduced to $297 for those who are already part of the Kitces Members Section.
Registration will open soon, but for the time being, you can Save The Date – the Kitces Summit on "Demonstrating Your Financial Planning Value" will run on December 9th, from Noon to 4PM EST – and you can sign-up below to get further updates as speakers, agenda details, and registration itself become available in the coming weeks!
Expanding The Kitces Team, New Features, And Showcasing YOUR Expertise
One of the major benefits of growth is that it provides the resources to reinvest and do more for those that you serve. Which for Kitces.com, has meant a heavy reinvestment over the past year in building a new back-end foundation for the platform, to make it even better and easier to use for the Advicer community. And now that much of our new foundation is set, we're able to start sharing some new enhancements.
Accordingly, today marks the launch of a new homepage for our Members Section, providing a much-needed refresh of the navigation to our various webinars, white papers, CE quizzes, and courses, along with shortcuts to quickly go directly to the most recently available CE quiz and upcoming live events.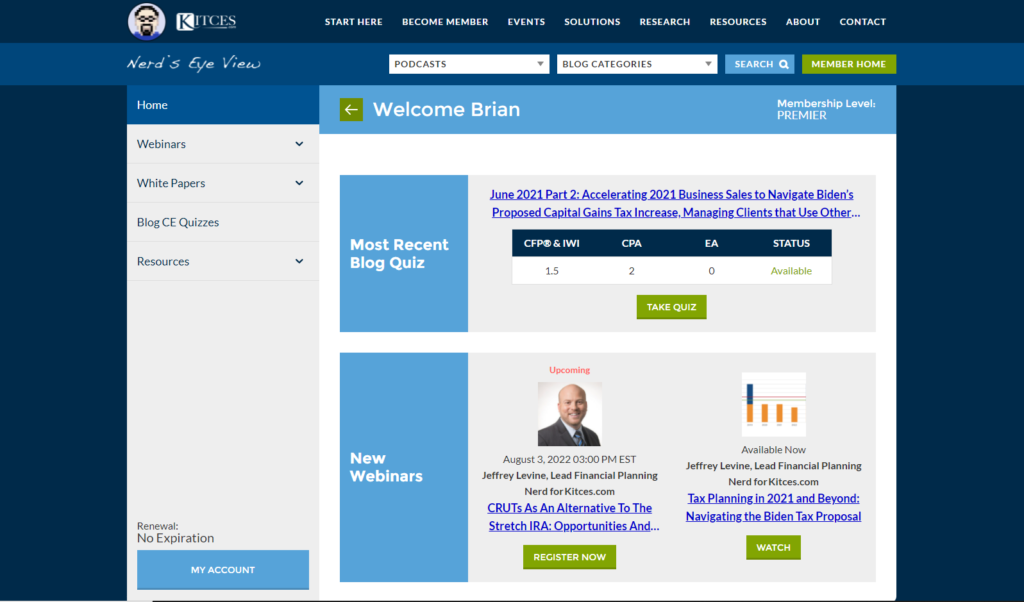 In the coming months, you'll see several more new features rolling out for the Members Section, including the ability to Suggest Topics for us to cover on the Nerd's Eye View ("What would you like us to nerd out on… for you!?"), to see a recap of recent blog posts you may have missed, to save/favorite articles to come back to later, and to better personalize your reading experience. Over time, we're aiming to make a number of these features more broadly available for not just our Members, but all of our Kitces Readers (particularly the ability to save favorite articles so you can more easily come back to them later!).
In addition to new enhancements to the Kitces technology platform, we're also excited to announce the continued growth of the Kitces Team as well!
In the spring, Courtney Moore joined the Kitces Team as our new Director of Advisor Education to lead our Education team producing Kitces Courses, Summits, webinars, and CE, as Matt Nelson was promoted into the Lead Instruction DesigNerd role to spearhead the growth of our Courses. In addition, this summer Paula Frey joined the team as our new Engagements Manager to handle the growing number of Speaking and Consulting engagements we're delivering, and existing Engagements Manager Sarah Keese is transitioning into a newly created role as Membership Manager to support our Advicer community as our Kitces Members Section crossed 10,000 advicers earlier this year!
Our growth is also providing more opportunity to reinvest into the educational blog content and free navigational resources (e.g., our CFP Scholarship List and Master Conferences List, and a soon-to-be-launched expansion of our popular AdvisorTech Map) that we provide to the Advicer community!
Accordingly, last month we welcomed two new members of our Editorial team – Senior Financial Planning Nerd Ben Henry-Moreland, CFP, EA, and Associate Financial Planning Nerd Adam Van Dusen, CFP, MA. Ben will be focused on the writing of our steady stream of practice management and advanced technical articles on the Nerd's Eye View blog, and Adam will be helping to take our Advicer navigational Resources to the next level with deeper, more expanded lists, and other refinements (based on your feedback!) to make them even more usable and practical!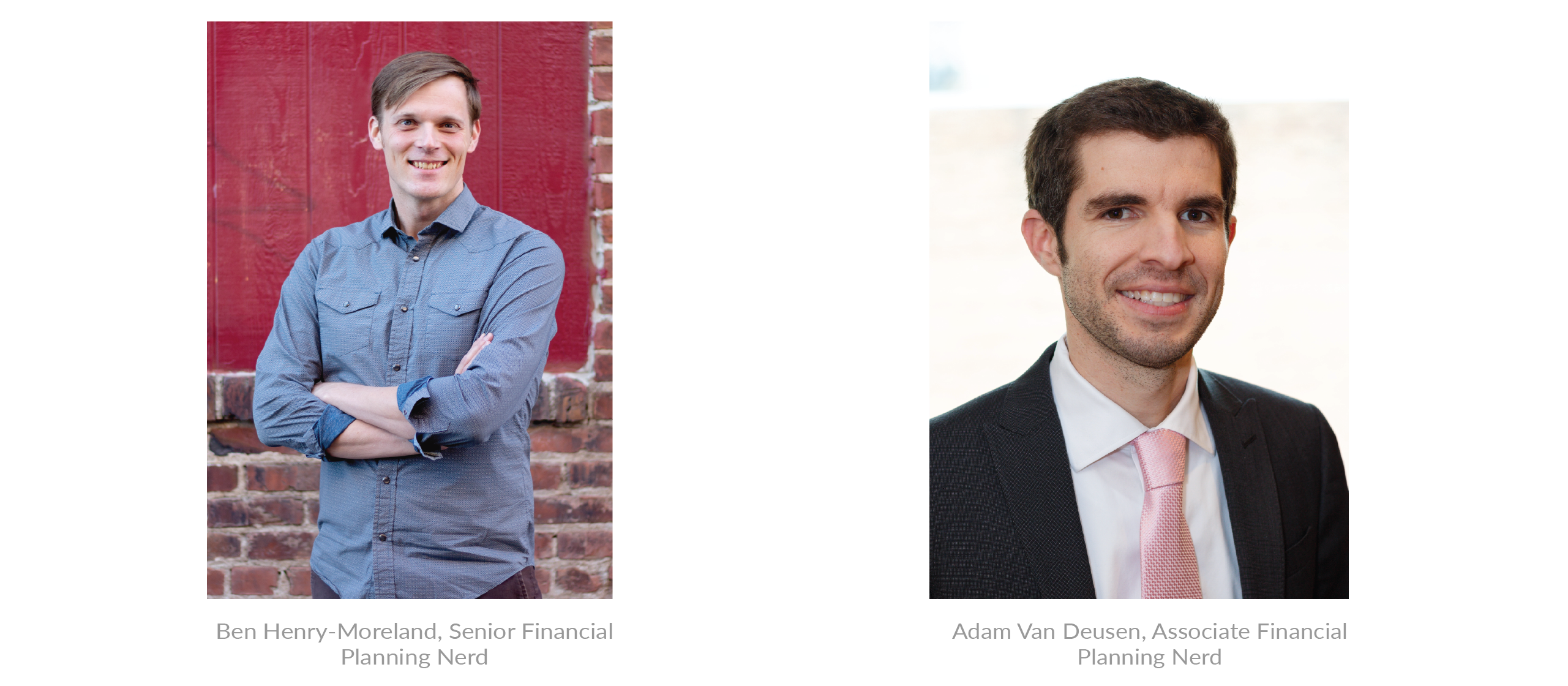 Notably, though, while we continue to expand and deepen the expertise on the Kitces team, our first focus of the Kitces platform is not to showcase our expertise, but simply to curate the best information and expertise we can find for the Advicer community… whether it's created by us, or someone else.
Accordingly, we have long included 'Guest Posts' as a part of our Nerd's Eye View blog, and have increasingly incorporated Guest Speakers into our monthly webinars for Members. In addition to featuring Advicers on our popular Financial Advisor Success podcast.
And now, we're looking to provide even more of a platform to showcase the expertise of the Advicer community, to the Advicer community. Which includes new opportunities to get paid to share your expertise as a Guest Author or Speaker on Kitces.com, in addition to our existing Podcast Guest opportunities on the Financial Advisor Success podcast.
So if you have expertise that you'd like to share – and are ready to formulate it into a Kitces-style blog post or presentation! – as an opportunity to both be compensated for your expertise, and enhance your own reputation and credibility as a Kitces-published author or speaker, please check out the links below on how to submit yourself for consideration!



---
In 2018, as we celebrated the 10-year anniversary of the Nerd's Eye View blog, I made a conscious decision that there was even more impact we could have to benefit the Financial Advicer community, by growing beyond 'just' a blog that I published in between my time in our advisory firm and on the road at advisor conferences, and into a platform that could achieve a broader mission of Making Financial Advicers Better, and More Successful.
As our Kitces Team continues to grow – from 3 team members just 3 years ago to nearly 20 today – I couldn't be more excited about our opportunities to continue to reinvest into the growth and success of the Financial Advicer community, as the industry itself continues its own broad shift from Financial Advisors to Financial Advicers.
Thank you so much for the opportunity to continue to serve all of you, our readers. And please don't hesitate to let us know what else we can be doing to help and serve you even better in the years to come!