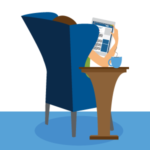 Enjoy the current installment of "Weekend Reading For Financial Planners" - this week's edition kicks off with the news that amid economic and market headwinds, the pace of RIA M&A activity was slower in January and February compared to the same period last year. If this trend continues, 2023 would be the first year in more than a decade to see fewer transactions than the year before, though some industry observers continue to see significant appetite for deals.
Also in industry news this week:
A recent FINRA arbitration ruling reaffirmed the ability of brokers operating in the independent broker-dealer model to take their clients with them when they change firms
A bipartisan group of U.S. Senators is considering potential ways to shore up Social Security, from raising the retirement age to 70 to creating a sovereign wealth fund
From there, we have several articles on practice management:
How advisory firms can leverage their CRM software to run a more efficient practice
Best practices for firms to consider when choosing training programs
Why getting back to basics, particularly when it comes to decision making, can help firms overcome challenging market conditions
We also have a number of articles on wealth:
What being 'upper-middle class' actually means in dollar terms
Why many consumers overestimate the size of the nest egg they will need to have a comfortable retirement
How advisors and clients might change their expectations for fixed-income investments as interest rates and yields have risen
We wrap up with three final articles, all about taking action:
Why trying to live a life with 'no regrets' can hinder self-improvement
Why it is important to not let major 'events' distract from the overall 'journey', whether it is an interpersonal relationship or a client's retirement
How a willingness to take imperfect actions can help drive advisory firm growth
Enjoy the 'light' reading!