Executive Summary
Every year, we look to make improvements to Kitces.com and the Nerd's Eye View blog to make it more valuable for all of you, the readers, based on your feedback to our reader surveys. And as we kick off the 2017 New Year, I'm excited to announce several new features and changes we're making today and in the coming month to better serve you!
First and foremost, I'm thrilled to announce the launch of the Financial Advisor Success podcast. An increasing number of you have been asking for us to add a "Kitces podcast" that you can listen to while you commute or work out, and after a year of planning and preparation, it's finally here! The first episode will air tomorrow – Tuesday, January 3rd – and going forward, will become a regular part of our weekly content every Tuesday!
In addition, in the coming quarter we'll be launching a new opportunity to CPAs to earn Continuing Professional Education (CPE) credits, on top of the CFP and IMCA CE credits we already offer. The new CPE credits will be offered for any and all of the more-than-30-hours of Kitces.com content that is already eligible for other types of CE, at no additional cost (beyond the requirement to join our Premium Members Section itself).
We're also making a number of tweaks to the visual style and format of the blog as well, to help make it easier to read and enjoy. This includes both adjusting the default font to be a little darker and easier to read on mobile screens, and new font resizing buttons that make it easier for you to enlarge the size of the text (without otherwise distorting the reading format). And we're working on an adjustment to the sign-up prompts so that they'll be fully eliminated once you've already signed up (which due to technical challenges, will be implementing later this quarter).
I'm also excited to announce that we're expanding the content team here at Nerd's Eye View, and have hired Derek Tharp, who is finishing up his Ph.D. in Financial Planning at Kansas State and will be both helping me on behind-the-scenes research to support our articles, and also publishing a few of his own from time to time. We're also slightly expanding our available Guest Post slots, if you're interested in submitting something yourself to be featured on Nerd's Eye View!
And last but not least, I'm excited to announce that the votes are in for naming the Nerd's Eye View community, and the overwhelming winner was that you wanted to be called the "Nerd's Eye Crew" of readers! (But if you still don't think that's the "right" name, please leave your feedback in the Comments section at the end of this post!)
Announcing The Financial Advisor Success Podcast!
Back in 2014, I had two strategic planning initiatives. The first was to launch a podcast. The second was to launch the XY Planning Network. But as it turned out, the second grew so quickly over the past 2.5 years, I never had the opportunity to get back to the first… beyond podcasting vicariously through the #XYPNRadio podcast, which I occasionally co-host with Alan Moore since it launched in 2015.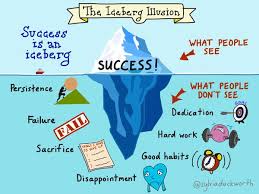 But now, finally, I'm excited to announce the launch of the Financial Advisor Success podcast. My vision for this podcast is to explore the "Iceberg Illusion" of success – that what often appears to be "easy" overnight success from people who are just "naturals" is really just the tip of the iceberg, and that what we can't see submerged beneath the surface is the hard work and perseverance, the sacrifices and disappointment, and the stressful ups and downs.
Accordingly, on the podcast we'll be featuring in-depth interviews (60-90 minutes each) with guest financial advisors who are willing to share their stories – the whole story, including the successes and the challenges – along with consultants who work with financial advisors and can share their ideas and expertise on how to break through to the next level.
The first episode of the FA Success podcast will release tomorrow – Tuesday, January 3rd – and will become a regular weekly occurrence every Tuesday. You'll be able to subscribe to the podcast via iTunes or Stitcher, or just listen to every episode weekly here on the blog!
CPE For CPAs Who Read Nerd's Eye View!
When the Nerd's Eye View blog originally launched, we were offered advanced continuing education through The Kitces Report white papers. But due to popular demand, in 2015 we expanded to offer CFP CE credits for much of the Nerd's Eye View blog content as well, and added on-demand webinars to our Members Section. And last year, based on your feedback, we expanded the CE credits to provide CIMA and CPWA continuing education for IMCA members as well.
And now, we're expanding our CE offering even further, to provide Continuing Professional Education (CPE) credits for CPAs. By the end of this quarter, we should be finished with the NASBA approval process to join the National Registry of CPE Sponsors, allowing CPAs to earn their CPE credits for Kitces.com content, regardless of which state you're licensed in.
Once our approval is completed, all Kitces.com content eligible for CE credits will become eligible for CPE credit as well – including Nerd's Eye View blog posts, our on-demand webinars, and The Kitces Report white papers. CPAs who wish to receive CPE credit will simply need to add their CPA license details to their Members Section profile (or join the Members Section if you haven't already!), and the credits will be provided at no additional cost (beyond the cost of joining the Members Section in the first place).
And if you're a CPA and would like to get a free year of membership in exchange for helping us out by reading new content as it's released (to affirm it's appropriately eligible for CPE credit), please contact us directly at [email protected].
Improvements To Nerd's Eye View Readability And Usability
Beyond launching new Kitces.com features, we also pay close and careful attention to your feedback about "the little things" we can do to make the Nerd's Eye View easier to use. And in our latest survey, many of you shared great comments about what we could do to improve the readability of the site.
Accordingly, you'll notice a few new features that have already been implemented, based on your feedback.
First and foremost, the font color has been made a darker shade, so the blog content is easier to read on the white background, especially on mobile devices.

Second, we've added buttons to the top right of every blog post, that allow you to easily change the font size, and make it larger if you wish. And once you change the font size setting, it will remain that size for your future visits to the site as well (at least, as long as you don't block the tracking cookies that are necessary to do so!).
We are also working on an improvement to the site that will eliminate the boxes that prompt you to join the mailing list when you're already receiving our email updates. Unfortunately, what seems like it should be a very simple fix is actually a surprisingly complex change to make, but we're working on deploying new tools to resolve the issue and eliminate the redundancy.
In the meantime, please bear in mind that you can always click the "X" in the upper right corner of the sign-up box to close it – and once closed, it will remain gone for a month. However, you do need to have cookies enabled to keep the box hidden; if you're using a browser that blocks cookies, it is also blocking our ability to recognize that you've asked to not be prompted anymore.
Expanding The Nerd's Eye View Content Team
One of my major "personal" initiatives for 2017 is to spend a little less time working "in" the business this Nerd's Eye View blog, and working a little more "on" the business. Which means I've had to expand my own support team, so that I can delegate more tasks off my plate, and give myself room to think more creatively about how we can add more value for you, the readers.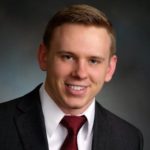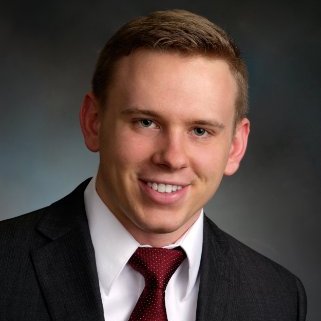 Accordingly, I'm excited to announce the hire of Derek Tharp onto the Kitces.com team. Derek will be working full-time as our Research Associate, in addition to finishing up his Ph.D. in Financial Planning from the Kansas State University Personal Financial Planning program, and supporting some ongoing clients through his RIA Conscious Capital. I'm looking forward to having his help on all the behind-the-scenes research that happens for every article we write. You'll also see a few "Guest Posts" from Derek directly throughout the year, as he shares some of his own perspective on various financial planning research.
We'll also be publishing one external Guest Post every month on the Nerd's Eye View as well. So if you have an area of expertise you wish to share, or an interesting story to share about your career or advisory firm business, I hope you'll consider submitting an article for consideration. (Further details about Nerd's Eye View Guest Posts here.)
Naming The Nerd's Eye View Reader Community
Last but not least, you may recall that in the recent reader survey, we asked all of you to help give a name to the Nerd's Eye View reader community. The Mr Money Mustache readership are Mustacians, Entrepreneur on Fire has the Fire Nation Elite, and Jack Bogle's community has dubbed itself Bogleheads; with so many financial advisors who read the blog every week, it seemed time to create a "name" to identify our community, too.
And based on your feedback, the winning community name for readers of the Nerd's Eye View is… the "Nerd's Eye Crew"!
Going forward, you'll see us do more to engage with you under this "Nerd's Eye Crew" label, including using a #NerdsEyeCrew hashtag for our blog conversations, and the possibility of even doing Nerd's Eye Crew meet-ups at conferences.
If you have more ideas of what we can do together as a community, please share your suggestions in the comments below. And if you really don't like the "Nerd's Eye Crew" name, and want to offer up an alternative… I'm still open to suggestions (which you can also leave in the comments at the end!). Although bear in mind that, unfortunately, Carl Richards already took the "Secret Society of Real Financial Planners" name!
In the meantime, thanks again for your continued readership of the Nerd's Eye View blog, and best wishes to you for a great 2017!