Executive Summary
At Kitces.com, we're always listening to your feedback about how to make this blog and our Members Section a more valuable resource for you. Over the years, reader feedback has shaped everything from our visual design, to the frequency of the articles, suggested topics, and even the size of the reading font!
And with your continued feedback, we're excited to announce today the launch of a new feature: the ability to earn IMCA CE credits for reading Nerd's Eye View blog posts, as well as receiving additional IMCA continuing education credit for The Kitces Report newsletter and the exclusive webinars in our Members Section.
In the coming weeks, you'll also see our upcoming 2016 Reader Survey, in which we'll be asking you more questions about ways we can continue to make this site more useful (including other types of CE credit you may want to receive for our content!).
Thanks for your continued feedback, and for all of you who have your CIMC, CIMA, or CPWA certifications, I hope you enjoy the new opportunity to earn IMCA CE credits!
IMCA CE Credit For Nerd's Eye View Blog Articles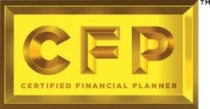 In last year's Nerd's Eye View reader survey, the Kitces.com readers indicated overwhelming an interest in receiving CFP continuing education credits for reading articles on this blog. Accordingly, last April we rolled out of the opportunity to earn 1 hour of CFP CE credit each month, for reading the Wednesday blog articles (which cover "technical" financial planning and wealth management topics eligible for CE credit).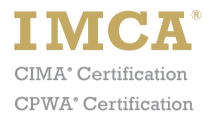 With our latest change, Kitces.com is now a registered IMCA CE provider, and the Wednesday Nerd's Eye View blog articles will now also be eligible for IMCA CE credits for all of those who have their CPWA, CIMC, or CIMA certifications. As is the case for getting your CFP CE credits, to receive IMCA continuing education credit you will still be required to take the requisite 10-question CE quiz for each hour of content. CE quizzes for current blog articles are made available in our Members Section at the end of each month.
If you want to earn their IMCA credits for the Nerd's Eye View blog content you're already reading, you can sign up here to become a Basic Member of Kitces.com and access the CE quizzes. Notably, one CE quiz applies for each month's articles for both CFP and IMCA CE credits, so for those who have both an IMCA certification and the CFP designation, the single quiz will provide you continuing education credit for both. IMCA CE credits will be submitted at the end of every month on your behalf to IMCA.
Existing Kitces.com Members who want to add IMCA CE credits to the CFP CE credits they're already receiving simply need to log into the Members Section and add your IMCA CE number on the My Account page.
Additional IMCA CE Credits For CPWA, CIMC, and CIMA In The Members Section
In addition to obtaining IMCA continuing education credits for the Nerd's Eye View blog, new issues of The Kitces Report and our exclusive webinars available in the Members Section of Kitces.com will also be eligible for IMCA CE credit in the future. Archives of The Kitces Report newsletter issues from the past two years are eligible as well.
If you're interested, click here for further details on becoming a Premier member of Kitces.com, with access to all of our exclusive content.
For those who are already Premier subscribers, again you simply need to log into the Members Section and add your IMCA CE number on the My Account page and we'll begin to automatically report your continuing education credits for your CPWA, CIMA, or CIMC certifications!
I hope you find this new feature of the Kitces.com Members Section to be valuable, and thank you for your continued readership!
If you have any further thoughts or feedback, please feel free to share in the comments below!