Thanks so much for logging in to my presentation for the Financial Experts Webinar!
Presentation Materials
Click the links/images below to download a copy of the presentation materials: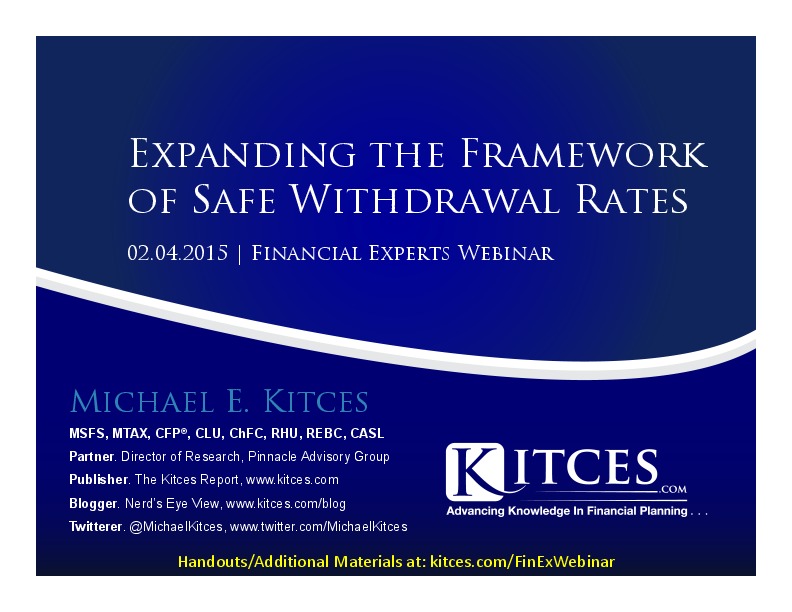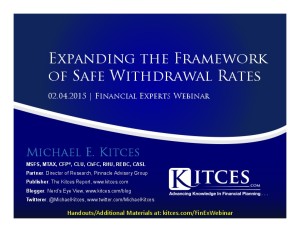 Further Reading/Materials
What Returns Are Safe Withdrawal Rates REALLY Based Upon?
The Impact Of Taxes On The Safe Withdrawal Rate
The Impact of Investment Costs on Safe Withdrawal Rates
Adjusting Safe Withdrawal Rates To The Retiree's Time Horizon
Valuation-Based Tactical Asset Allocation In Retirement And The Impact Of Market Valuation On Declining And Rising Equity Glidepaths
March 2012 Newsletter – 20 Years of Safe Withdrawal Rate Research
Is A Reverse Mortgage Better Than Keeping A Traditional Amortizing Mortgage In Retirement?