Executive Summary
Enjoy the current installment of "weekend reading for financial planners" – this week's edition kicks off with the announcement that Schwab is launching a new "Center of Excellence" that is intended to push forward internal innovation, including ways to better support "smaller" advisors with $25M to $100M of AUM that still form the bulk (70%+) of advisor assets but tend to get the least support due to their small individual size, in what may signal a broader shift of RIA custodians to put more resources to "downmarket" advisors in addition to competing for the small subset of the largest firms.
From there, we have a number of articles looking at broad industry trends, from an interesting look at the 50-year anniversary of a number of major independent broker-dealers (who all formed in 1968 as insurance company subsidiaries after a major court case and regulatory ruling required them to do so to continue offering early-stage variable annuities), to a discussion about the rising trend of private equity firms investing into broker-dealers, why perhaps it's time to shift our current industry disclosure approach to providing more standardized data that third-party sites can better package for consumers (instead of regulators trying to design the "optimal" disclosure), a discussion of how direct-to-consumer "Insurtech" providers are trying to disrupt life insurance companies the way online discount brokers disrupted the traditional stockbroker, and an interesting "call to action" to RIA custodians about what they need to improve to better support younger/newer advisory firms.
From there, we have a number of tax planning articles as well, including: pending guidance from the IRS that will affirm that meals do remain deductible even though entertainment expenses aren't deductible anymore (even if the meal itself is tied to an entertainment event); how the Tax Cuts and Jobs Act is shifting the focus of estate planning away from estate taxes and towards income tax planning and asset protection instead; and what to watch out for if clients want to do a "temporary loan" to themselves using the IRA 60-day rollover rules.
We wrap up with three interesting articles, all around the theme of connecting better with others: the first delves into the research about how we actually form close friendships, and what it takes to speed the process of finding and establishing close friends; the second offers up some useful tips on how to better write persuasive emails that connect (and are less likely to be misunderstood); and the last explores the research on what it takes to be perceived as more charming, which as it turns out, has little to do with being perceived as more competent and instead is driven almost entirely by being perceived as more "warm," which means trying to be more welcoming to the other person who may be equally nervous about being perceived as charming themselves!
Enjoy the "light" reading!
Schwab Makes Greater Effort To Help Smaller RIAs (Jeff Benjamin, Investment News) - One of the rising challenges for RIA custodians is that, similar to financial advisory firms themselves, it's easier to raise and grow assets by concentrating on large clients over smaller ones... which in the context of Schwab (and most of the other RIA custodians) has led to rising minimum asset thresholds, and a general shift in services and support for larger RIAs over "smaller" ones (which in Schwab's domain, is $25M to $100M of AUM, as Schwab generally doesn't even accept firms under $25M of AUM). Except again, just as with advisory firms, some services can be delivered at scale to both large clients and small, and sometimes it pays to nurture at least a subset of smaller but faster-growing clients (or advisory firms). Accordingly, Schwab announced this week it is aiming to leverage its "Center of Excellence," which is now actively hiring and focused on driving more (digital and other) innovation within Schwab, to provide technology and practice management resources out to RIAs in the $25M to $100M AUM range (which ultimately Schwab notes is almost 70% of all RIAs), especially since smaller firms tend to actually be faster adopters of technology anyway. The starting point is anticipated to be the new Schwab PortfolioConnect solution, its next-generation replacement for PortfolioCenter, which is primarily targeted at smaller advisory firms that can go all-in on PortfolioConnect to run their entire investment solutions for free on the Schwab platform.
Celebrating 50 Years: The Independent Broker-Dealer Class of 1968 (Tobias Salinger, Financial Planning) - The independent broker-dealer movement was firm born in 1968, which witnessed the creation of seven major independent broker-dealers who still exist today: LPL (then part of Linsco Private Ledger), Northwestern Mutual, Signator (under John Hancock), Lincoln, Principal Securities (under Bankers Life), Woodbury (originally part of Western Life), and Onesco (under Ohio National). Notably, the founding crop of IBDs were all insurance company subsidiaries, the aftermath result of a famous industry court case of SEC v. United Benefit Life Insurance in 1967 and subsequent SEC Release 34-8389 in 1968, which determined that insurance companies offering variable annuities would have to register as broker-dealers... or create a wholly owned broker-dealer subsidiary to house their variable annuities instead (which is what they did). Notably, many (but not all) of those each independent broker-dealers have since spun off from their insurance-company-owned roots, and many have been through substantial waves of industry consolidation (particularly LPL, but also Woodbury under Advisor Group), as part of the overall trend of a shrinking number of broker-dealers over the past two decades. Accordingly, the question arises as to whether or how many of the Class of 1968 will survive the next 50 years; already, Signator itself was just sold to Royal Alliance and will cease to be its own independent broker-dealer on its 50th anniversary. More generally, though, as the industry has shifted from commissions to AUM fees and from broker-dealer to RIA, most of the major broker-dealers today are now trying to figure out whether or how they can reinvent themselves to remain as relevant in the next 50 years as they have been foundational to the past 50.
Is Private Equity Bad For Broker-Dealers (Jon Henschen, ThinkAdvisor) - As the insurance companies that originated the independent broker-dealer channel increasingly abandon it and sell off their subsidiary broker-dealers, and overall consolidation of broker-dealers continues, private equity firms are increasingly stepping in to facilitate the transition, most recently helping to fund Cetera, Advisor Group, Kestra, Lincoln Investments, and Cadaret Grant acquisitions. Though notably, private equity investments aren't unique or new to the IBD channel, with prior private equity investments occurring for companies ranging from LPL to First Allied and Cetera to HD Vest and NFP. In most cases, the private equity firms eventually divest their holding to another investor, although LPL was one example of a private equity investment that ultimately resulted in the company going public. Though sometimes, the divestiture itself creates problems, most notably when the Cetera family of broker-dealers were sold by their private equity firm to RCS Capital, the non-traded REIT provider that ultimately was caught in an accounting scandal that nearly bankrupted its broker-dealer subsidiaries, and while Cetera has since been spun off again, it had to go through a bankruptcy proceeding to do so, and its buyout still entailed nearly $1B of "junk bonds" to finance the transaction. And not all private equity firms come in with a growth story; in the case of First Allied, a private equity firm bought a majority stake, and then promptly proceeded to cut back-office staff to bolster the company's financials, cutting many long-standing employees (and damaging broker morale in the process). Unfortunately, the bottom line is simply that private equity sometimes goes well, and sometimes does not, depending entirely on the size of the PE firm's stake (minority or majority), and its ultimate goal for the business (to grow it, to IPO it, to cut costs and enhance its cash flow), but the rising interest from institutional investors in private equity as an asset class means the demand remains, and as a result brokers have to take a hard look at who their new buyer is when a PE firm comes knocking to decide whether it's really worthwhile to stay on board (or not).
No One Needs Paper Piles; SEC Should Get Smart About Broker Disclosure (Jason Zweig, Wall Street Journal) - The essence of the SEC's recently proposed Form CRS (Customer Relationship Summary) was to require brokers and investment advisers to more clearly describe their services, their costs, and their standards of conduct, but already even some of the SEC commissioners themselves have acknowledged that the current draft version of Form CRS is not exactly a "model of clarity" and could even spawn more confusion instead. The fundamental problem is that, for nearly 100 years since then-future Supreme Court Justice Louis Brandeis stated "sunlight is said to be the best of disinfectants," the "bedrock of investment regulation" has been disclosure, under the theory that if investors are told everything they need to know, they'll make good decisions... despite the fact that we increasingly realize that investors rarely read disclosures and seldom understand them (and even if they do, may ignore their "trusted" broker anyway). Nonetheless, the depth of disclosures continues to grow, now amounting to dozens of pages for many products, in what appears to be less a matter of actual investor disclosure and education and more a pathway for firms to avoid liability when something goes wrong by pointing out that "everything" was disclosed in advance. Even worse, recent research has found that disclosures can actually further undermine the process of transparency, as when a broker discloses a conflict investors may conclude he/she is being candid and trust the broker more, while the broker themselves doing the disclosing may feel more justified in providing biased advice because the client was forewarned! So what's the alternative? Some suggest the best path forward is for regulators to require a standard set of data that is provided in a uniform, machine-readable format, as open access to such structured data can in turn foster a new marketplace where third-parties rate both brokers and advisors to provide consumers the information they really need. This form of "smart disclosure" is already being used in some other industries, such as Yelp using public health records to display hygiene scores for restaurants, and Trulia drawing on U.S. Census Bureau data for neighborhood quality-of-life details such as household income, commuting time, and crime rates. In other words, instead of providing lengthy disclosures that are unique for each company/provider that consumers must try to read and understand in full, create standardized metrics that all companies must report, and let the public marketplace create their own comparisons from the more-readily-available data.
Life Insurers Face Digital Age 2.0 (John Holloway, ThinkAdvisor) - The life insurance industry in the aggregate is facing an ongoing downturn, with the MIB Life Index (which tracks almost all life insurance applications in North America) down 1.8% in 2017 and was already down 4.4% year-over-year in the first quarter of 2018. Yet despite the aggregate decline in life insurance opportunities, traditional life insurance companies are facing their own digital threat, with nearly $7 billion of venture capital funding across 600 deals going to "Insurtech" startups aiming to disrupt traditional life insurance distribution by selling to consumers online directly. Of course, the conventional view has always been that "life insurance is sold, not bought," and a recent LIMRA study found that 51% of people (still) prefer to buy life insurance in person; however, that also means 49% do not specifically prefer a human, and the study also showed that about 20% specifically prefer to apply for life insurance online, both for the ability to research and comparison shop and simply to avoid the sales pressure from a human insurance agent salesperson (though obviously, online insurance solutions can still provide human support for those who have online-buying questions). In the meantime, life insurance companies are also working with technology firms to provide accelerated underwriting, particularly for online insurers, as a way to further streamline the sales process (and even avoid the cost and delay of medical exams for qualified applicants) and to even conduct better underwriting by leveraging more data in the process. Though ultimately, the issue is not merely that Insurtech players are trying to draw away a segment of consumers who prefer to buy their insurance online instead of from an agent, but whether a growing comfort with buying all sorts of products and services online, coupled with further enhancements to the buying process from Insurtech solutions, could ultimately drive away insurance agents altogether, just as direct-to-consumer discount and then online brokerage firms largely eliminated the traditional human stockbroker as well?
Call To Action For RIA Custodians (Allan Boomer, Financial Planning) - While advisors who want to manage client portfolios must have an RIA custodian to hold the assets, it's remarkably difficult for new advisors to find an RIA custodian in the first place, as most only want advisors who already have assets to bring... even if the advisor is experienced and simply breaking away from a prior firm to start out on their own from scratch. And even when an RIA custodian provides the essentials - trading, custody of accounts, a web interface for clients, and the necessary reporting statements - it doesn't leave most RIAs ingratiated to their custodian for providing what now feels like the bare minimum to fulfill their obligation. So what else might RIA custodians do to better support their RIAs? Boomer provides several suggestions, including: better administrative support on the paperwork (if custodians can handle their own retail paperwork through centralized call centers for efficiency, why can't they better support their RIAs with similar support?); partnership "dating" opportunities to help advisors in similar circumstances meet each other (at the least for mutual support, and at best to facilitate partnerships and mergers); referrals of retail clients to advisors on the institutional platform (which some RIA custodians actually do, but only to a select subset of firms), or at least not competing with their own advisors in their own retail business; more options for free (or at least lower-cost) conferences to support younger and newer advisors who can't afford the $1,000+ price tag of conferences for larger firms; better integrated technology so advisors don't have to buy so many filler components to round out their own solution for clients; and revisit having minimums, or at least a better mechanism to be more welcoming for aspiring RIA entrepreneurs who actually do have strong growth potential. Though ironically, Boomer notes that the biggest problem may simply be that RIA custodians are struggling to scale effectively with the growth they're already getting, as service teams that drop the ball (and embarrass the advisor with paperwork problems in the process) is still often the biggest point of frustration.
Order The Steak! Client Meal Deductions Will Be Allowed (Laura Saunders, Wall Street Journal) - For many small business owners, one of the most concerning parts of last December's Tax Cuts and Jobs Act was the crackdown ended business deductions for (50% of) client entertainment expenses (e.g., sports tickets), and whether all client-facing activities (e.g., breaking bread with clients at a restaurant) would end out being non-deductible as well if there was any entertainment associated with the meal. But now, the IRS has indicated that soon-to-be-forthcoming guidance will affirm that the deduction for 50% of meal expenses will remain deductible, even if it's associated with an entertainment event (e.g., the tickets to the ballgame may not be deductible, but buying hot dogs and drinks at the game for clients still would be). However, there will likely be a requirement that costs remain separated in order to be deductible (e.g., if a $200 ballgame ticket included food that's not separately itemized, none of the $200 would be deductible), and there may be additional guidance to ensure that events don't try to bundle entertainment expenses into marked-up deductible meal costs (e.g., a $200 hot dog with ballgame tickets included for free!?). On the other hand, other meals expenses will still be more limited under the new law, most notably the write-off for the cost of free meals provided "for the convenience of the employer" will be capped at 50% of meal costs (instead of the prior 100%), which could hit advisory firms that have big seasonal pushes (e.g., meals purchased for employees staying late during busy tax season). Though food (and entertainment) deductions for social events for employees (e.g., a holiday party) remain 100% deductible, and meals provided in an executive dining room remain 50% deductible.
A Roadmap To Estate Planning after Tax Reform (Randy Gardner & Leslie Daff, Journal of Financial Planning) - While the focus of the Tax Cuts and Jobs Act was on income tax laws (and corporate tax rules), the law did make one major change to the estate tax system: it doubled the Federal estate tax exemption from what was scheduled to be $5.6M in 2018 up to $11.2M instead (which is $22.4M for a married couple with portability). The significance of this shift is that, truly, estate taxes are just for the "1%" now, and that 99%+ of Americans will no longer owe an estate tax. However, that doesn't make estate planning irrelevant; it simply shifts from estate tax planning into actual estate planning, and ensuring that the individual's wishes are respected in the event they are either incapacitated (and someone must make financial and/or health decisions in their stead) or after they pass away (to transfer assets to intended heirs or charities efficiently). In addition, planning for other non-tax estate planning goals remains relevant as well, from asset protection for beneficiaries (i.e., not leaving them assets outright), additional "control from the grave" about how assets are used after death or providing more post-mortem flexibility about where and how assets are distributed. And to the extent that tax planning remains relevant in estate planning, it is increasingly a focus on the income tax consequences of death, from shifting assets within the family to maximize step-up in basis (or to avoid a step-down in basis), or even avoiding the use of a bypass trust specifically to get a second step-up in basis at the death of the second spouse. In the meantime, for those who really do face a potential or current estate tax (with joint assets in excess of $22.4M), the traditional estate tax planning strategies remain relevant, from avoiding transfer taxes (e.g., with a Spousal Lifetime Access Trust or QPRT), to facilitating liquidity planning for estate taxes (e.g., with an ILIT), or leveraging the estate tax exemption (e.g., gifting discounted family limited partnership shares or creating an IDGT to shift growth out of the estate). In addition to planning for the potential that the new higher estate tax exemption under TCJA lapses after 2026, which could create a potential "clawback" scenario for prior gifts made back when the exemption was higher.
The Risky IRA 'Loan' Clients Ask For (Kerri Renzulli, Financial Planning) - While IRAs don't allow traditional loans like a 401(k) plan does, clients who don't want to borrow from a bank (and pay interest) may be tempted to "loan" themselves money from their IRA by simply liquidating it and using the money themselves, with a plan to "repay the loan" within the 60-day time window to complete a rollover. The strategy is perhaps most common in real estate scenarios, where the client needs money to settle on a new real estate purchase when the old one hasn't sold or settled yet; instead, the client takes a withdrawal from the IRA to buy the new property, and then when the old sale settles, use the proceeds to complete the "rollover" (i.e., replace the cash) within 60 days. Yet while the strategy isn't prohibited under the tax law, it is important to note that the 60-day deadline is a hard-and-fast one for which it may not be possible to get an exception, and failing to replace the money within the 60-day rollover deadline period can cause the entire distribution to become both taxable and subject to a 10% early withdrawal penalty (if not already past age 59 1/2)... even if there's an otherwise good "excuse" (like the buyer for the old property falling through and not completing the purchase in time to provide the cash). And be cautious not to have any withholding occur from the withdrawal, as to complete the rollover without tax consequences, that amount must be rolled over as well (which means coming up with the cash out of pocket, and filing for a refund of the withholding at tax season). Which matters because once any dollars are deemed distributed (i.e., by failing to complete the timely rollover), they cannot be re-contributed (beyond the normal $5,500/year annual limit), effectively losing all future tax-deferred growth as well. In addition, taxpayers are limited to only one 60-day rollover in a 12-month period (across all their IRAs), so it's important to be certain that a "temporary" loan can even be done without running afoul of the rules. Though notably, if an individual withdraws $10,000 from an IRA for a first-time homebuyer purchase that falls through, the normally-60-day rollover period is automatically extended to 120 days instead.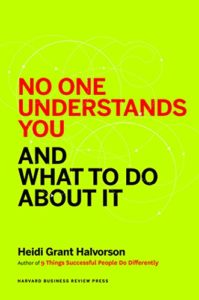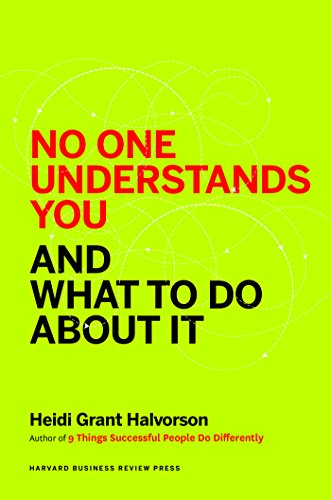 This Is How To Make Close Friends (Eric Barker, Barking Up The Wrong Tree) - Recent research into neuroscience has found that the brain experiences social pain the exact same way it experiences physical pain... so much that a hospital found that separating children (to keep them from catching each others' diseases) led to an increase in the death rate, finding that "a lack of affection can be worse than the danger of infection!" So how do we better form the close-friends relationships that reduce our pain and support our survival as humans? The first key point is to recognize that forming deep friendships takes time... although it turns out that most of that time is simply to get to the point of being willing to open up in the first place, such that one study found volunteers who took just 45 minutes answering deep personal questions to each other with a stranger rated their relationship at the end almost as close as their "deepest" relationships! The key point is not really about the questions, though, but simply that most of us just crave a deeper level of intimacy with others (beyond just the usual small-talk chit-chat), and that ironically, even though most of us say we don't want to be judged, the reality is that when we're in positions to be judgeable, we actually report living happier and more authentic lives! In other words, the key to forming more and deeper friendships faster is to avoid all those "safe socializing" behaviors (e.g., filtering ourselves) that we tend to do to avoid getting caught up in deep conversation that might make us feel vulnerable... because that's actually the pathway to intimate friendships! And if you struggle with doing so, ironically, Barker suggests doing to not "be yourself," per se, but pretend that you're playing a role where your job is to meet someone new in only 5 minutes (as the "required" structure you impose on yourself can further reduce social anxiety!).
How To Be More Persuasive Over Email (Black Swan Group) - One of the greatest virtues of email is its ability to let us communicate nearly instantly with anyone, anywhere. The bad news, though, is that its immediacy in text format also loses key aspects of communication - tone of voice and other nonverbal cues - that makes it far more likely to be misunderstood as well. As a result, it's important to be mindful that there are better and worse ways to use and leverage email effectively. The starting point is to recognize that some types of messages are better suited for email than others in the first place, such as summarizing conversations, following up, and getting confirmation about next steps. And always be mindful of what the email will be like when it's received by the other person - does it fit their communication style of how they typically want to receive information? Other key points to consider for effective email communication include: keep it short (or at least, only as long as it really needs to be, recognizing that lengthier conversations are often better suited to a phone call or meeting anyway); respond in a reasonable time (which means not waiting too long, but also recognizing that most people are fine with email responses that come a day or few later, so don't respond immediately if you don't have to, especially to an email that is emotionally laden to which you might lose your cool when responding); include phrases like, "I'm sorry [to drop this on you this week]," or, "I'm afraid [if this doesn't get solved, it could lead to another issue]," as phrases like "I'm sorry" and "I'm afraid" helps to soften the tone so the email isn't read like a series of aggressive demands and requests; and don't underestimate the importance of subject lines and sign-offs (which aren't just perfunctory, as the subject line is really a "first impression" opportunity, and when people tend to remember the most whatever they saw last, the email sign-off is a crucial opportunity to ensure the email was received in the proper context and tone).
How To Be More Charming (Eric Barker, Barking Up The Wrong Tree) - As the saying goes, "you don't get a second chance to make a first impression," and the research shows that first impressions really are incredibly important and are hard to change once formed. In general, those impressions are usually founded around two key elements: our warmth (i.e., likability), and our competence. Those who are high on competence but low on warmth are "competent jerks," those with low competence and high warmth are "lovable fools," while those who perform well on both dimensions become "lovable stars." Though notably, we generally prefer to spend time with a lovable fool than a competent jerk, which suggests that your biggest fear should not be that you might be perceived as an idiot, but that you might be seen as being too cold. And what's the best way to not be seen as cold? It turns out that it's as simple as smiling more and showing interest in the other person, as the reality is that the other person is usually equally nervous about meeting someone and trying to look good... which means showing warmth and making them feel comfortable is typically more important than being knowledgeable or impressive yourself! And while that might require additional effort for many, to focus on being warmer and connecting... that's also the point about how to be perceived as more charming and engaging... even at the level of small talk, which in the end isn't really just about filling idle time with chit-chat, but specifically about trying to find points of similarity that increase connection and therefore perceived warmth. Which means the key to being charming boils down to the trifecta of giving a sincere compliment, allowing yourself to be vulnerable, and requesting some kind of help or advice, all of which show warmth and engage the other person to feel welcome (which makes you seem downright charming in the process!).
---
I hope you enjoyed the reading! Please leave a comment below to share your thoughts, or make a suggestion of any articles you think I should highlight in a future column!
In the meantime, if you're interested in more news and information regarding advisor technology, I'd highly recommend checking out Bill Winterberg's "FPPad" blog on technology for advisors as well.