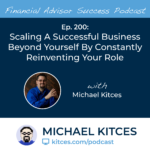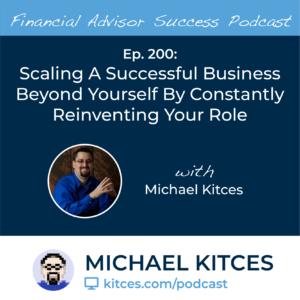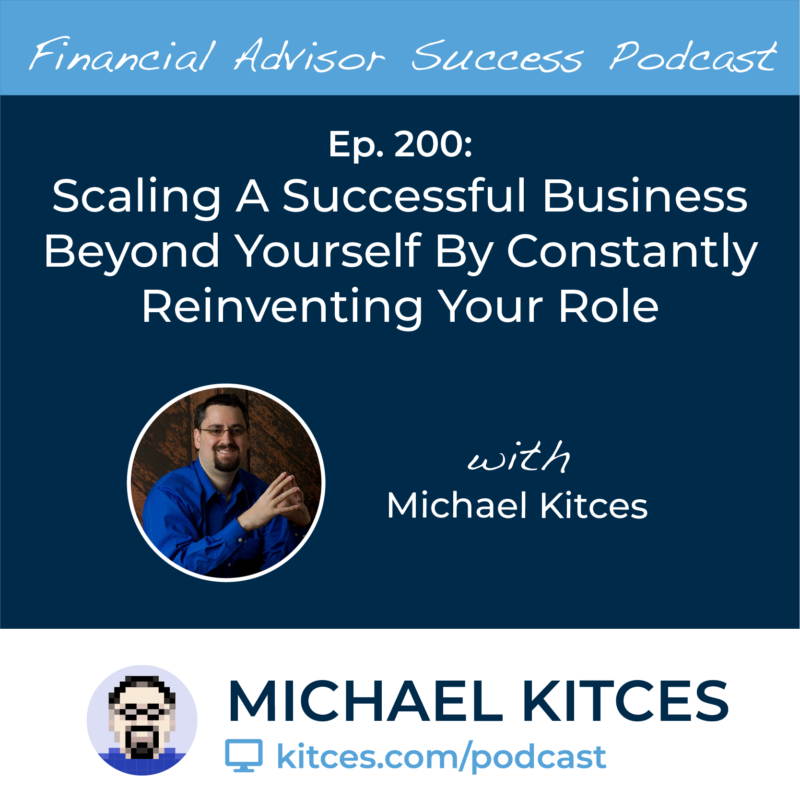 Welcome back to the 200th episode of Financial Advisor Success Podcast!
Our guest on today's podcast is me, interviewed by our guest host, Alan Moore. Leading up to this milestone 200th episode of the podcast, we put out a survey to the listenership via Kitces.com about whom to invite as a guest. Overwhelmingly, the feedback from all of you was a desire to hear more of my own story and how it's changed the nearly four years since I was first on the podcast, back in episode 20.
In this episode, we'll talk in-depth about my own career journey, starting out with how I landed in the financial services industry straight out of college, despite having studied psychology, theater, and medicine, and not finance or economics while I was an undergrad. Why I made the leap to launch the Kitces.com platform and split my time between writing and speaking and the advisory firm. And the reason I spend so much time advocating for smaller, independent firms, but recently made the decision myself, to switch to a much larger, so-called 'mega RIA'.
We also talk about the unexpected ways that a career journey can unfold, including why I spent the first three years of my career trying to avoid a role that required any new business development, and then 10 years later, became a partner because of my success in bringing in new clients. Why spending years developing financial plans and delivering them to hundreds of clients made me not want to keep building my own client base for the next 30 years. Why, despite being highly risk averse, I've ended out launching nearly half a dozen different new businesses to serve the advisor community. And why, after nearly 10 years of operating Kitces.com, itself, is a lifestyle practice, we've made the decision to turn it around and grow from 3 to 13 team members in barely over 3 years.
And be certain to listen to the end where I share more of what happens behind the scenes, the low points I've had along the way of my journey, and the techy career I almost ended out with if I hadn't become a financial planner. How an admittedly non-traditional approach to financial planning for my own financial house has been a key to navigating my career journey. The advice no one gave me that I wish I'd had when I started to build and scale businesses, and the system that I've developed to manage my own time and hectic schedule so I can stay focused on having the biggest positive impact I can on the advisor community.
So whether you're interested in learning about why Michael decided to pursue financial planning rather than psychology, medicine, or theater; how he uses "daily rocks" to manage his time and stay productive; or hear more about the hobbies of the man behind the blue shirt; then we hope you enjoy this episode of the Financial Advisor Success podcast.