Executive Summary
Last week, the SEC announced a change to its rules for social media, permitting companies to use social media channels like Facebook and Twitter to announce important and timely news, rather than "just" the company's website or via a news release. The companies just have to tell investors which social media outlets will be used in the future, so that investors have fair notice of where to tune in to get the latest information.
What's notable about the change is not just that social media will become a permitted channel, but that given the speed of social media, it may have just become the necessary go-to channel. In fact, last week may mark the turning point for when Twitter went from being "just" a social media platform, to being an essential primary source of key news and information!
---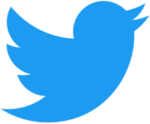 The SEC's information release declaring that company announcements for investors are permitted as long as investors are alerted came out last Tuesday, April 2nd. The move follows an incident last year where Netflix chief executive Reed Hastings mentioned on Facebook - to his "mere" 200,000 friends or so - that the company had just streamed one billion hours in a single month for the first time... an announcement to which, at the time, the SEC threatened regulatory consequences with a Wells notice for violating Reg FD (which prevents selective disclosure of information by publicly traded companies), although ultimately no action was taken. Instead, the SEC recognized the need to update the Year 2000 Reg FD rules for a 2013 environment where social media is commonplace, and clarified its rules accordingly with this latest social media policy.
What's more significant, though, is that it didn't take long for companies to begin to jump on board. Accordingly, it didn't even take 48 hours before Bloomberg announced that their terminals will now pull in real-time Twitter feeds to highlight key news releases and information. And the change couldn't have come quickly enough, as even the Bureau of Labor Statistics got on board last Friday:
March payroll employment edges up (+88,000); unemployment rate changes little (7.6%) http://t.co/1Y9cSWsjk1 #JobsReport #BLSdata

— BLS-Labor Statistics (@BLS_gov) April 5, 2013
That was not just a tweet of the BLS jobs report; that tweet was released within milliseconds of 8:30:01 on Friday morning! As a Quartz article noted, it was another 7 seconds before there was a non-government tweet about the jobs data, about 14 seconds until the first human tweeted it (Bloomberg reporter Phil Mattingly), and then the other news organizations got on board.
While it's true that for long-term investors, timing these news releases down to the second doesn't matter much at all. But for active traders, knowing why a stock is moving (for or against you) down to the hour, minute, or even seconds, can be crucial, and there are a potentially huge number of dollars at stake.
But at an even more fundamental level, the most important thing to me about this change in the SEC's social media policy is simply that it may have permanently ingrained Twitter as an essential source for financial and economic news, a system that seems capable of distributing information even faster than a traditional news release, and is certainly more capable of propagating it to a wider range of investors in a way that may help to "democratize" access to timely news and information. After all, in the past if you wanted the latest BLS jobs data, you were probably getting it from a news organization; now you can get it directly from the BLS' Twitter account, and get it faster, too!
While some have expressed valid concerns about whether the average investor has proper access to information, and that in the near term this may make it easier for scammers and fraudsters to try to fool the markets with specious tweets (make sure a tweet originated with a Twitter Verified account before taking action!), I suspect it will only be a matter of time before some helpful bloggers and commentators create lists of key companies and organizations to track for important news releases (as Bloomberg seems to have already done). And of course, that doesn't make the traditional news media and blogosphere irrelevant; while Twitter might share the news, we still need commentators to help interpret and apply it.
The bottom line, though, is simply this: in the near term, the SEC's action last week has potentially significant ramifications for the world of finance; but in the longer term, Twitter just took a big step from being "just" a social media platform, to being an essential primary go-to channel for the primary distribution of news and information.