Executive Summary
While the financial services industry – and financial advisors in particular – are relatively slow adopters of technology, the world of "Advisor FinTech" is beginning to accelerate, from an explosion in the number of technology vendors serving independent advisors, to the growing number of advisors adopting digital "inbound" marketing, blogging, and social media.
However, while there is a conference dedicated to Advisor FinTech – the Technology Tools for Today (T3) conference, getting underway later this week! – there has never been enough interest in advisor blogging and social media to justify a standalone conference. Until now.
This week, I'm excited to announce that I will be helping to co-organize the first Advisor Symposium on Social Media and Blogging. Running in conjunction with the popular (Personal Finance) Blogger Conference "FinCon", the Advisor Symposium will launch in September in Charlotte, NC. And notably, we will also be running our first XY Planning Network national conference in the days leading up to the event as well, for those who are interested in learning more about how to serve Gen X and Gen Y clientele effectively and profitably. I hope to see you there!
Advisor Social Media And Blogging Symposium At FinCon15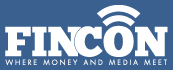 The first Financial Blogger Conference – or "FinCon" for short – was held in the fall of 2011. Developed primarily for personal finance bloggers who create content directly for consumers, and "monetize" their content through advertising and affiliate offers, the event has grown rapidly in just a few years, with more than 600 attendees in 2014.
Included amongst the growing base of FinCon participants have been a subset of financial advisors, who have been adopting social media and blogging not merely to generate money from third-party advertising, but as a means of establishing credibility and building visibility to generate prospective clients. As the adoption of advisor blogging and social media has continued to increase, so too has the number of advisor participants at FinCon.
Accordingly, I'm excited to announce that this year, I will be helping to co-organize a separate track of FinCon, just for advisors!
This Advisor Symposium on Social Media and Blogging will be the first of its kind – an entire track of content, solely dedicated to the concept of "inbound marketing" for financial advisors, and how to turn a web presence with blogging and social media into business success. (Exact conference speakers and agenda will be announced in the coming months)
And while the Advisor Symposium will have a content focus specifically on how advisors can use social media and blogging to in their practices, by running the conference in conjunction with FinCon, we're excited about the potential for some of the education, insights, and best practices of the broader FinCon conference to "spill over" for advisors as well!
For those who are interested, the conference itself will run from September 17th to 20th in Charlotte, NC, and Advisor Symposium will also be quite inexpensive (especially by industry standards), at a total registration fee of just $498 (technically you will purchase a $399 for a FinCon Pass, and then $99 for access to the Advisor Track). Advisors who are interested can save another $100 (bringing the total cost down to just $398) if registration is completed by the March 31st Super Early Bird deadline, and an additional $10 discount is available for readers of this blog with the KITCES10 coupon code.
Sponsors who are interested in supporting the Advisor Symposium on Social Media and Blogging at FinCon, please contact Alan Moore at [email protected].
With the official launch underway, you can register now for the Advisor Symposium on Social Media and Blogging at FinCon15. I hope to see you there!
XY Planning Network National (Pre-)Conference

On a related note, this week we're also excited to announce the first conference ever for the XY Planning Network. The #XYPN15 National Conference will run from September 15th to 17th in the days leading up to FinCon, to make it convenient for those XYPN members who want to stay through for the Advisor Symposium. The XYPN conference is also open to those participating in Advisor Symposium (or any other non-members!), who want to come early and learn more about how to serve Gen X and Gen Y clients effectively!
The 2.5 day conference will include keynote sessions with Carl Richards of the Behavior Gap, student loan expert Heather Jarvis, and yours truly, and will offer three tracks covering Practice Management (including how to implement a monthly retainer model), technical financial planning content eligible for CFP CE credits, and a Technology Workshop track to learn about the technology tools available to facilitate working with younger clientele.
Total registration (for non-XYPN members) is $349, with a $25 early bird discount by June 30th, a $50 super early bird discount by March 31st and a special $100 discount for anyone registering during this launch week (by February 13th!). Readers of this blog can receive another $25 discount using the coupon code KITCES25, and members of FPA NexGen and NAPFA Genesis are also eligible for (non-stacking) $50 discounts instead (using the codes NEXGEN50 and GENESIS50 respectively). XYPN members should contact Maddy for their members-only discount.
So in addition to the Advisor Symposium on Social Media and Blogging, I hope that many of you will join us for the #XYPN15 National Conference as well!