Executive Summary
Continuing Education (CE) requirements are common for many professions, but historically there has been no minimum CE requirement for individual Investment Adviser Representatives (IARs) of advisory firms. While holders of certain credentials (e.g., CFP certificants and CFA charterholders) have CE requirements to retain their credentials, IARs without such credentials haven't traditionally had any ongoing CE requirements. Which meant that an IAR could go years – or even decades – in their career without any requirement to refresh or expand the knowledge they had when they were first registered. To address this issue, the North American Securities Administrators Association (NASAA) in 2020 released a Model Rule creating the first-ever CE requirements for IARs. In 2022, the first states to adopt the new Model Rule implemented their IAR CE requirements, and by 2024, at least 15 states will have begun requiring IAR CE.
In this post, Senior Financial Planning Nerd Ben Henry-Moreland discusses how IARs can determine whether they're required to complete CE and, if so, how to go about it – since with the adoption of the Model Rule ramping up among states, more and more IARs will be subject to the new CE requirements.
At a high level, every IAR who is registered in a state requiring CE must complete a total of 12 CE credits each year, comprising 6 credits of Ethics and Professional Responsibility and 6 credits of Products and Practice. The caveat, however, is that content must be approved by NASAA to count towards IAR CE requirements – the only exception being CE content that goes towards FINRA's Regulatory Element CE requirement for registered representatives of broker-dealers, which can also be used for IAR CE (when the IAR is also a registered representative) even when it isn't specifically approved by NASAA. On the other hand, holders of other credentials who have their own CE requirements, such as CFP certificants and ChFC designees, can only apply CE credit for their designations towards their IAR CE requirements if the content is NASAA-approved, meaning that IARs who hold those credentials may benefit from finding CE sources that are eligible for both sets of requirements (particularly if they're used to getting 'free' CE from sources like product vendor webinars, which largely aren't NASAA-approved).
There are other considerations for IARs to be aware of, particularly for those becoming registered as IARs for the first time, changing firms and/or state registrations, or temporarily withdrawing their registration (such as to leave work to raise a family). And for IARs who fall behind on their CE requirements, it's important to be aware that, while IARs who don't complete the required 12 credits can still renew their registration and work with clients in the following year, failure to catch up in the next year results in being unable to renew the IAR's registration in any states with IAR CE requirements.
Looking ahead, it will be worth monitoring how different states adapt NASAA's IAR CE Model Rule into their own investment adviser regulations. Because while the states that have already adopted IAR CE requirements follow the Model Rule almost verbatim (making it relatively easy for IARs who work across state lines to understand their requirements), it seems inevitable that we'll see more individual nuances as more states adopt the rule. Ultimately, however, although IAR CE is a new requirement that will take time to iron out wrinkles in its implementation, it is a positive development that will raise the bar for an industry that previously had no baseline requirement for individuals giving investment advice to regularly update and expand their knowledge.
Continuing Education (CE) is a hallmark of many industries that rely greatly on public trust in order to function. Professionals ranging from doctors to lawyers to accountants to architects to airline pilots are all required to complete some form of CE. Which makes sense: You wouldn't want a doctor who has been in practice for 30 years to be operating on you without any additional knowledge beyond what they learned in medical school or an architect to design a building using knowledge of materials and safety codes dating from the 1970s. CE, at a high level, is simply a way to ensure that the people working in an industry are updating and expanding their knowledge throughout their careers.
Traditionally, CE requirements have come from a few major sources: State or Federal regulators (e.g., FINRA, which sets CE requirements for registered representatives of broker-dealer firms nationwide) and professional organizations that serve to set standards and act as gatekeepers for those who practice in a particular industry (such as state bar associations, which require attorneys to complete mandatory continuing legal education). For financial advisors, however, there's no equivalent to a state bar association or State Board of Accountancy to set CE regulations for all practitioners and, up until 2022, there were no government regulators requiring CE for financial advisors either. Individuals with certain credentials (such as CFP certificants or CFA charterholders) are required to complete CE requirements to maintain those credentials, but because they aren't a requirement to be a financial advisor – or, more specifically, to be an Investment Adviser Representative (IAR) of a Registered Investment Adviser (RIA) – advisors who don't hold one of the handfuls of credentials with its own CE requirements traditionally haven't had any CE requirements to practice as a financial advisor.
In light of this gap in CE requirements, the North American Securities Administrators Association (NASAA), an association of securities regulators from all US states, the territories of Puerto Rico, the US Virgin Islands, and Guam, and the territories and states of Canada and Mexico, released Model Rule 2002-411(h), which would – if adopted by state regulators – for the first time impose CE requirements on IARs. The first 3 states to adopt their own versions of NASAA's Model Rule were Maryland, Mississippi, and Vermont, which debuted their CE requirements in 2022, while 7 more states – Arkansas, Kentucky, Michigan, Oklahoma, Oregon, South Carolina, and Wisconsin – plus Washington D.C. rolled out their own requirements starting in 2023. As of July 2023, 5 additional states (Colorado, Florida, Nevada, North Dakota, and Tennessee) plan to begin requiring CE for IARs starting in 2024, meaning that, in total, 15 states plus the nation's capital have – or are planning to have – IAR CE requirements on the books.
As the adoption of IAR CE requirements begins to ramp up among more states, it becomes more important for IARs to understand when they're subject to a state's requirements, what they're required to do to fulfill those requirements, and how to file and report the completion of their CE. And for IARs with other CE requirements from professional organizations (e.g., CFP certificants or NAPFA members), it's useful to know when those other requirements overlap with the state-imposed IAR CE requirements – because, while CE is important as a way to keep up with current developments in practice and regulation of financial advice, when it becomes too time-consuming (as it can when there are multiple organizations with their layers of CE requirements), it can take away a lot of the time that an advisor has to actually give financial advice!
Fortunately, the states that do currently have IAR CE requirements have all substantially adopted NASAA's Model Rule as written, meaning that there is general consistency in the IAR CE requirements among states that have adopted them. Although that may not always be the case as more states adopt the rules and (as they are wont to do) add in their own state-specific quirks and nuances, for now, the Model Rule (and NASAA's accompanying FAQ page) can serve as a guide for IARs regardless of the state(s) they're registered in – provided those states have IAR CE requirements in the first place.
Who Is Subject To IAR CE Requirements
Anyone who is registered as an IAR in one of the states with IAR CE requirements needs to complete CE. Essentially, this means that if the representative has filed a Form U4 to register as an IAR in Arkansas, Kentucky, Maryland, Michigan, Mississippi, Oklahoma, Oregon, South Carolina, Vermont, Washington D.C., or Wisconsin (and starting in 2024, in Colorado, Florida, Nevada, North Dakota, and Tennessee), they will be subject to those states' IAR CE requirements.
Notably, IARs don't need to be a resident of or have their main place of business in one of the above states in order to be subject to their IAR CE requirements – they only need to be registered there. IARs who work for state-registered RIA firms will likely be registered as IARs in any and all of the states in which the RIA is registered, while IARs at SEC-registered firms generally need to register in states where their firm has an actual 'place of business' (with the exception of Texas, which requires IARs of SEC-registered advisory firms to notice file with the state if they work with any clients in Texas but don't have an actual place of business there).
The easiest way for employees of advisory firms to find out where they're registered as IARs is to look themselves up on the SEC's Investment Adviser Public Disclosure (IAPD) website, where it's possible to search for an IAR by name or CRD number and view their current state registrations and firm affiliations. If the list of states includes any of the locations that require IAR CE, then the IAR will be subject to that state's requirements.
CE Requirements For IARs Under NASAA's Model Rule
At the moment, all of the states with IAR CE requirements so far closely align with the NASAA Model Rule, which means that, regardless of which of those state(s) an IAR is registered in, they'll be subject to the same set of requirements. At a high level, those requirements have 2 components, both of which must be completed each year by December 31:
6 credits of Ethics and Professional Responsibility content (of which at least 3 hours must cover the topic of ethics); and
6 credits of Products and Practice content.
In this case, 1 "credit" equates to at least 50 minutes of educational instruction, with the completion of a 10-question quiz (at a minimum 70% passing score) also required to earn each credit – in all, adding up to about 1 hour of time commitment per credit (and 12 hours each year) to fulfill the IAR CE requirements.
IARs are responsible for making sure that they complete their 6 credits in each of the 2 CE components (Ethics and Professional Responsibility and Products and Practice). While at least 3 hours of the Ethics and Professional Responsibility component is required to cover ethics, NASAA's IAR CE FAQ page clarifies that "every Ethics and Professional Responsibility course must ensure that at least one-half (50%) of the material in the course is related to an IAR's ethical responsibility. Therefore, by taking all 6 credits, the IAR meets the 3 credits of ethics that is required by the Model Rule."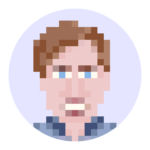 Nerd Note:
Sharp-eyed readers will note that while the Ethics and Professional Responsibility and Products and Practice requirements in the Model Rule are 6 credits each, the ethics portion of the Ethics and Professional Responsibility component is 3 hours. Which presents a potential problem: Since a credit is defined as 50 minutes of instruction, the total time requirement for Ethics and Professional Responsibility content is 50 × 6 = 300 minutes – and if 50% of that time, or 150 minutes is spent on ethics, that would leave the IAR short of the 3 hours (180 minutes) of ethics required by the Model Rule!
It seems likely that the language discrepancy between credits and hours was in error since NASAA's FAQ does state that IARs who complete their Ethics and Professional Responsibility credits will also meet their ethics components. It isn't clear, however, whether every state that adopts the text of the Model Rule will interpret it this way or if some will stick to the letter of the rule – which would effectively require IARs to complete 7 credits of Ethics and Professional Responsibility to achieve the necessary 3 hours of ethics content!
As the Model Rule lays out in its "Definitions" section, materials that are eligible for IAR CE – as well as the CE providers who produce them – must be approved by NASAA. This is an important consideration for IARs, who will need to specifically seek out content that is NASAA-approved to fulfill their IAR CE obligations. After IARs complete each approved CE course, the course provider reports course participant information to FINRA (which manages NASAA's CE reporting database), and the IAR's completed CE credits should show up on their FINRA Gateway (FinPro) account. Other than in limited circumstances for IARs who are registered representatives of broker-dealers (as detailed in the next section), IARs generally aren't responsible for reporting their own CE completion – though it's always best to check to make sure the credits are reported properly in the IAR's FinPro account.
On their own, NASAA's IAR CE requirements are relatively straightforward, but where it gets tricky is when and how the requirements for IAR CE intersect and overlap with other CE requirements that the IAR might be subject to. There are 2 main scenarios when this is the case: When an IAR is also a registered representative of a broker-dealer firm and subject to the requirements of FINRA's 2 mandatory CE programs (the Firm Element and Regulatory Element), and when the IAR holds a credential such as CFP certification (or is part of a professional organization like NAPFA) that mandates its own set of CE requirements.
Broker-Dealer Registered Representatives May Count FINRA Regulatory Element CE Towards IAR CE Requirements
Every rule needs an exception, and the big exception to the rule that eligible IAR CE content must be approved by NASAA is that, for IARs who are registered representatives of FINRA-member broker-dealers, courses that go towards the FINRA Regulatory Element CE requirement – which covers rule changes and other regulatory developments relevant to FINRA-registered individuals – may also be applied to the Products and Practice component of the IAR CE, even if they are not specifically NASAA-approved IAR CE courses. This potentially relieves some of the burden on both IARs at broker-dealers (who can double-count some of their CE content towards both their FINRA CE and their IAR CE requirements) as well as broker-dealer firms who already provide Regulatory Element CE content to their registered representatives (and who would otherwise need to obtain NASAA approval to make those courses eligible for IAR CE as well).
It's important to note, however, that the reporting of CE completion works a little differently when an IAR uses their Regulatory Element courses to apply toward their IAR CE requirements. Unlike NASAA-approved IAR CE courses, FINRA Regulatory Element course providers are not required to report course completion information for IAR CE purposes. Instead, there are 2 options for reporting:
The representative's broker-dealer firm can report the IAR's completion of the content on their behalf; or
The representative self-reports their own completion of the CE content (which also involves paying a $3 reporting fee for each credit hour reported, which in other cases is paid by the CE content provider or the representative's broker-dealer firm).
So while applying FINRA Regulatory Element content towards IAR CE requirements can save broker-dealer representatives some time by using the same CE content for both requirements, the IAR needs to be clear on who is reporting the CE on their behalf – whether it is their broker-dealer firm or themselves – and to ensure that the CE is correctly reported so they get the proper credit for their completion of the course.
Notably, the other half of broker-dealer representatives' FINRA CE obligations – the Firm Element CE covering professional responsibility that is maintained and delivered by the broker-dealer firm to its representatives – can also be applied towards an IAR's CE requirements, but, unlike the Regulatory Element, the CE content needs to be approved by NASAA in order to qualify.
CFP Certificants And Other Credential Holders May Only Apply NASAA-Approved Content To IAR CE Requirements
The other group of individuals who have CE obligations beyond IAR CE are those with professional designations, like the CFP certification or the CFA charter, that have their own ongoing CE requirements. Since some of these – namely, the CFA, ChFC, CFP, CIC, and CPA/PFS credentials – can qualify an individual for a waiver of the Series 65 examination requirement to become an IAR in the first place, it's fair to wonder whether the CE courses needed to maintain these credentials would likewise allow IARs to get around the IAR CE requirements.
In short, the answer is…kinda yes, kinda no. NASAA's Model Rule does specifically state that CE credits "completed by an investment adviser representative who was awarded and currently holds a credential that qualifies for an examination waiver under Rule USA 2002 412(e)–1(d)" (i.e., the designations listed above) can count towards the IAR's CE requirements, provided that all of the following criteria are met:
(A) The investment adviser representative completes the credits of continuing education as a condition of maintaining the credential for the relevant Reporting Period.
(B) The credits of continuing education completed during the relevant Reporting Period by the investment adviser representative are mandatory to maintain the credential.
(C) The continuing education content provided by the credentialing organization during the relevant Reporting Period is Approved IAR Continuing Education Content.
Points (A) and (B) above simply mean that the CE needs to be a requirement for maintaining the credential and that it needs to be completed during the same "Reporting Period" as the IAR CE (i.e., by December 31). However, point (C) makes it clear that even if the CE credit does go toward maintaining a professional designation, it still needs to be a NASAA-approved CE course to apply towards the IAR CE requirement. In other words, IARs can't just take any course or webinar that satisfies their CE requirements as CFP professionals (or those with CE requirements for other designations) and have it also count towards their IAR CE obligations; instead, the content would need to specifically qualify for both the designation and the IAR CE.
In that way, the existence of point (C) above kind of makes points (A) and (B) moot since a course needs to be approved by NASAA to qualify for IAR CE regardless of whether or not a course qualifies for CE for another professional designation (and if the course is NASAA-approved, points (A) and (B) are meaningless because it will qualify for IAR CE whether or not it also applies to a professional designation). But this section still serves to highlight the fact that, for CFP certificants and other professional-designation holders who are also subject to IAR CE requirements, only CE content that is specifically approved by NASAA for IAR CE will qualify on both fronts.
How To Fulfill IAR CE Requirements
Advisors tend to fulfill their CE requirements in 1 of 2 ways: either their firm provides the required CE materials (for FINRA, IAR CE, professional designations, or some combination thereof), or they go out and find CE content on their own. For the first group whose firms provide all of the necessary materials, there's obviously no issue in knowing where to find IAR CE content. But for the second group, it might be more of a challenge to find courses eligible for IAR CE (especially given that many companies like product vendors that provide CE content for other designations aren't approved for and don't provide IAR CE).
As noted above, both the course provider and the course itself need to be approved by NASAA in order for courses to be eligible for IAR CE. NASAA provides a list of currently approved CE providers; however, many of the firms listed are either (1) RIA firms that provide CE content only to their own employees, (2) compliance or other consultants that develop and provide CE for firms to distribute to their own representatives (and thus are not readily available to individual IARs), or (3) offer only a small handful of courses, but not enough to actually fulfill the 12 CE credits required for 1 year's worth of IAR CE (not to mention for future years).
Currently, 8 providers – Kaplan, Quest CE, RegEd, Securities & Insurance Training, Solomon, Success CE, WebCE, and Kitces.com – appear to offer enough IAR CE content on a 'retail' basis to actually cover the full amount of IAR CE needed in a year. (And this seems like a good time to add that Kitces.com will be holding an IAR CE Day on August 24, 2023, which will provide all 6 of the annual required IAR CE Ethics credits in a single day!)
Other Considerations
New And Changing Registrations
For IARs who are newly registered in a state with IAR CE requirements – whether it's the first time they're registering as an IAR period or they're already registered in other states and are changing or adding states to their registration – the IAR CE requirement Reporting Period begins with the first full calendar year following the IAR's registration date.
Example 1: George and Tammy both registered as IARs in Mississippi in 2022 – George on January 1, and Tammy on December 31.

Both George and Tammy will have IAR CE requirements starting in 2023, and they will need to complete their 6 credits each of Ethics and Professional Responsibility and Products and Practice content by December 31, 2023.
According to NASAA's IAR Continuing Education FAQ page, IARs who are already registered in a state with IAR CE requirements and add a new state during the year will be able to apply any of that year's previously completed CE to the new state; however, since the Model Rule provides that the new state's CE wouldn't apply until the following year anyway, it isn't clear when this provision would ever apply. Still, it's nice to know that registering in a new state during the year won't trigger a bunch of new CE requirements during the IAR's initial year of registration.
IARs who change firms, but don't re-register in a different state, won't have any change in their CE requirements (since the CE is tracked at the individual IAR level and not at the firm level). Any CE that the IAR completed during the year before changing firms will still apply for the remainder of the year (although IARs who had CE content provided by their firms should make sure that the firm has actually reported the CE on the IAR's behalf if they haven't already done so).
Returning From Unregistered Status
Occasionally, there are times when an IAR will withdraw their registration for a period of time before returning – for example, an advisor may take 1 or several years off to start a family before returning to the industry later, withdrawing their IAR registration(s) in the meanwhile. NASAA's Model Rule presents a rather significant obstacle for those individuals in renewing their IAR registration: They must complete all required IAR CE for the year(s) between the time the IAR withdrew their registration and when their registration was renewed.
Example 2: Patsy left her job as an advisor on June 30, 2022, to help raise her young children, at which time she had completed 4 of her IAR CE credits for 2022. On January 1, 2024, she returns to another advisory job.

In order to become compliant with her IAR CE requirements, Patsy would need to complete the remaining 8 CE credits for 2022 plus all 12 credits for 2023 (while also needing to complete the 12 credits for 2024 by the end of that year) – a total of 32 CE credits needing completion by the end of 2024.
In lieu of catching up on years of missed CE credits, the Model Rule allows IARs to re-take and pass the Series 65 or Series 66 exam. Notably, most states require IARs to re-take the exams anyway if they remain unregistered for more than 2 years, so this scenario would really only pop up for IARs who withdraw their registration and return within 24 months, and at most, 'only' 2 years' worth of CE would need to be made up. In either case, IARs who hold a credential like the CFP certification or CFA charter that allows them to waive the examination requirement for initial registration may also waive the examination option here, allowing them to renew their registration without making up the missed CE. (Although this would require them to continue holding the designation throughout their period of being unregistered, which may not be an appealing option either).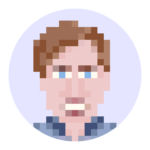 Nerd Note:
In April 2023, NASAA approved an Investment Adviser Representative Examination Validity Extension Program (EVEP) Model Rule, which allows certain IARs to go up to 5 years between terminating their registration and re-registering without needing to re-take the Series 65 or Series 66 exam, provided that they complete annual CE requirements (the same 12 credits as registered IARs) during each year that they are unregistered. No states have yet adopted this rule, however, and it may be some time in coming, given that a new technology system will need to be built out for reporting CE on behalf of EVEP participants.
Failure To Complete CE Requirements
If an IAR for some reason fails to complete their required CE during the year, they will still be able to renew their registration and work with clients the following year; however, they will be set to a status of "CE Inactive". If, by the end of that year, they still aren't current on their CE – meaning they have not made up the missed credits from the previous year, plus all of required the credits for the current year – they won't be able to renew their registration for the next year. In effect, then, there is a 12-month grace period for IARs to get current on their CE requirements.
Example 3: Charley is an IAR registered in Maryland. In 2022, he only completed 10 of his 12 required IAR CE credits, so when he renewed his registration for 2023, he saw his status set to "CE Inactive".

As a result, Charley needs to complete 14 total CE credits by December 31, 2023: The 2 that he missed in 2022, plus the 12 that are required for 2023. Failure to complete those credits will result in Charley being unable to renew his IAR registration for 2024.
Notably, failure to complete CE requirements only impacts registration in states that require IAR CE. If Charley, in the example above, were registered in both Maryland (which has IAR CE requirements) and Delaware (which doesn't), his failure to get caught up on CE would make him unable to renew his registration in Maryland, but he could still renew his Delaware registration as before.
Looking Ahead
The current consistency of IAR CE requirements from one state to another (at least among states that do require CE) makes it relatively easy for advisors to know when they're required to complete IAR CE, and what the requirements are when they do, just by going off of NASAA's Model Rule. However, as more states adopt the rules and inevitably begin to add their own individual twists to them, it will become more important for IARs to familiarize themselves with the rules of the states where they're registered to ensure that they're in compliance.
However, another result of the addition of IAR CE requirements may be a shift in where advisors can get their CE from. Because NASAA must approve any and all providers who create IAR CE content, and so few providers have built out substantial IAR CE libraries (given the work required to get approved by NASAA as well as the $3-per-credit reporting fee paid by all providers), IARs who have previously been able to rely on vendor-provided webinars and other 'free' sources for most or all of their CE might have more reason to use a paid CE provider (and in particular, one that can offer a package for the whole year's worth of CE content).
Ultimately, though, if IAR CE is eventually adopted nationwide, it will serve to ensure that all individuals giving advice on behalf of advisory firms have at least a minimum requirement for maintaining and expanding their knowledge and skill set. And it really is a minimum level, since the amount of IAR CE required (12 credits per year) is less than that required of CFP certificants (30 hours per 2-year reporting cycle), ChFC designees (30 hours per 2-year cycle), and NAPFA members (60 hours per 2-year cycle). But by going from 0 hours to 12 hours of required CE, the new requirements still raise the bar for IARs who don't currently hold a designation or belong to a professional organization that otherwise requires them to get CE, and ensure that people who get paid for advice are actually learning about the field in which they give advice on an ongoing basis.
Kitces IAR Ethics CE Day
August 24 | 12:00 - 6:15 PM ET
Get 6 hours of high-quality CE content at our first annual Kitces IAR Ethics CE Day!
On Thursday, August 24th you'll have a chance to fulfill your entire 6 hours of IAR Ethics CE – while also earning 6 hours of CE for CFP, CIMA, CPWA, American College, CPA, and other advisor designations, including the mandatory 2 hours of CFP Ethics – delivered virtually by some of the most engaging and relevant ethics and regulatory experts in our industry.