Executive Summary
Running a successful business requires continual reinvestment… which is why, every year, we survey our Nerd's Eye View readership to find out what we could be doing to deliver more value to you, and/or to make the reader experience even better. And so, as 2018 kicks off, I wanted to share a little perspective on the current State Of The Blog, and some of our plans for the upcoming year.
Overall, this past 2017 was another big year of growth for Kitces.com. Our total site traffic was up nearly 25% over 2016 – which at our size, means the blog grew more last year than it did in the first 6 years cumulatively. Our new Financial Advisor Success podcast has quickly become the most highly reviewed podcast for financial advisors on iTunes, and finished its first year just shy of 1,000,000 advisor downloads. And our team expanded, with the promotion of Rachel Zeller to Operations Manager, and the hire of Derek Tharp (who just successfully defended his dissertation and is now Dr. Derek!).
These new hires gave us additional capacity to begin a process of major reinvestments into the Kitces.com platform itself, and the services that we provide to our readers. Which means we're have a number of exciting announcements to make!
First and foremost, the Nerd's Eye View blog is now providing CPE credits for CPAs, in addition to the CE credit we already provide for CFP certificants and IMCA members with the CIMA or CPWA designations in our Members Section! In fact, Kitces.com has joined the NASBA Registry of CPE Providers – a significant national recognition for the quality of our CE content and instructional design – in addition to becoming a CFP Board CE Quality Partner. To our knowledge, we're one of less than half a dozen CE providers for financial advisors in the entire country to have been recognized by both organizations, as we continue to reinvest into the quality of the content we provide.
Second, we're beginning the process of a major technology overhaul in our back-end systems used to run the blog itself. The primary purpose of these changes are to make it feasible for us to better customize the reader experience for you – from sharing more relevant article suggestions, to removing prompts to sign up for our updates when you're already a subscriber (which is a surprisingly difficult technology challenge to implement!), and giving you more flexibility to select which email updates you receive (e.g., the ability to exclude certain content categories that may not be of interest to you). You'll see these changes roll out incrementally throughout 2018. We also plan to leverage these new tools to conduct more survey research of financial advisors, on key practice management topics that aren't being sufficiently studied elsewhere.
Third, the growth of the Nerd's Eye View means we're hiring again! A new Research Associate position is currently listed in our Career Opportunities section, and we'll be hiring a "Director of Digital Engagement" to help us roll out our customized content enhancements later this year. So if you know anyone who might be interested, please send them our way!
In the meantime, we'll also have more opportunities in 2018 for Guest Posts, and another year of the Financial Advisor Success podcast means 52 new podcast guest opportunities as well! If you're interested, please reach out directly via our Contact page to let us know!
The State Of The (Nerd's Eye View) Blog
2017 was another incredible growth year for the Nerd's Eye View blog. We finished the year with record-breaking traffic in December of nearly 250,000 unique readers (despite what is usually slow holiday traffic, and thanks in large part to our incredibly popular write-up of the new Tax Cuts and Jobs Act legislation), and engagement for the year was up 25% over 2016. Which sounds like a modest growth rate, but it's hard to sustain a high growth rate as the denominator gets bigger; in reality, our 25% growth over the past year was more than we had in the first 6 years, cumulatively. Compounding growth is an amazing thing, and not only when it comes to investment portfolios!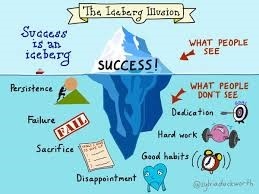 In addition, this was the first full year of the Financial Advisor Success podcast. Dedicated to highlighting the "Iceberg Illusion" of financial advisor success – that what often appears to be "easy" overnight success from advisors who are just "naturals" is really just the tip of the iceberg, and that what we can't see submerged beneath the surface is the hard work and perseverance, the sacrifices and disappointment, and the stressful ups and downs. We launched in the first week of January, 2017, and 52 weeks – and 52 episodes – later, we finished the year with just shy of 1,000,000 unique downloads(!), a great fan base of listeners, and the most highly reviewed podcast for financial advisors on iTunes! There's already a great slate of new guests scheduled for the first quarter of 2018, but if you've got suggestions for additional guests, please leave your feedback in the Comments below, or submit your suggestion via our Contact page!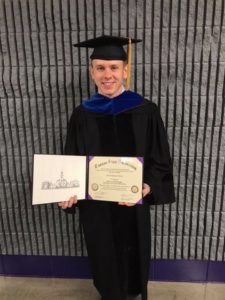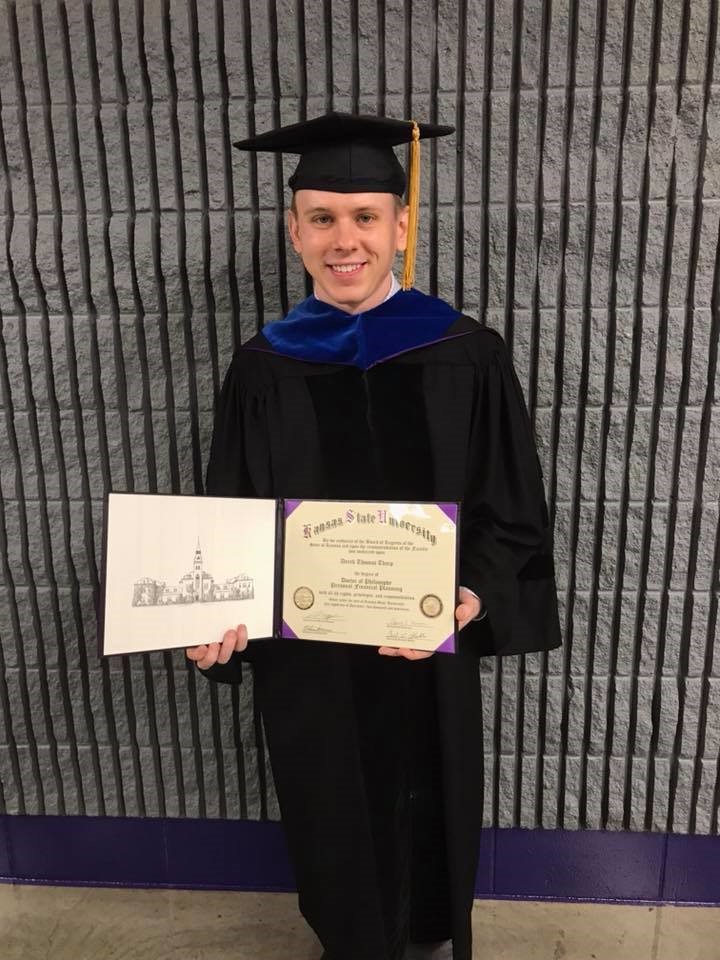 Last year also marked the addition of Derek Tharp to the Kitces.com team. At the time he joined Kitces.com, Derek was finishing his Ph.D. in Financial Planning from the Kansas State University Personal Financial Planning program, and this past December he successfully defended his dissertation, and earned his doctorate! Going forward, he is now our lead Researcher, Dr. Derek Tharp!
And as Dr. Derek moves up in responsibilities, we're hiring another Research Associate to support the team growing as well! If you're interested, check out our Career Opportunities page for the full job description!
Announcing NASBA Registry Approval For CPA CPE Credits (And CFP Board Quality Partners)


In our 2016 Nerd's Eye View reader survey, a number of readers who are CPAs expressed interest in receiving CPE (Continuing Professional Education) credits for our Kitces.com content. Especially those of you who are already CFP certificants or CIMA or CPWA designees as well, who want a one-stop shop for CE credit for all of your various designations!
Accordingly, we announced at the beginning of last year that one of our 2017 initiatives was to complete the process to begin to offer CPA CPE credits. But rather than just trying to meet the minimum standards as a CPE provider, we decided to join the NASBA Registry of CPE providers – a highly vetted list of only the highest-quality CPA CPE providers. Unfortunately, it turned out that completing the NASBA approval process took more time than we anticipated, including a number of back-end changes to our Learning Management System we had to implement to be able to accommodate NASBA's high standards.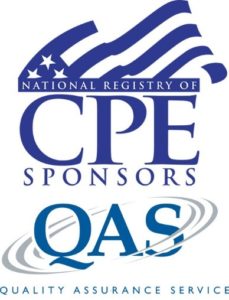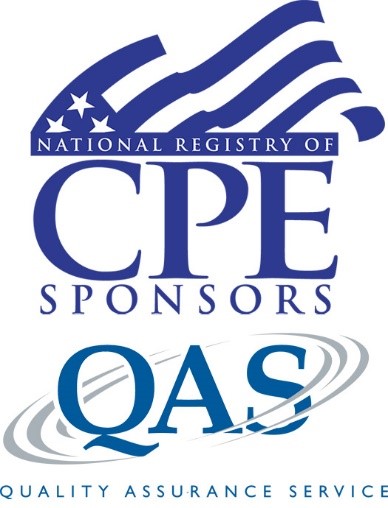 Nonetheless, I'm excited to finally announce that we have been approved as a member of the National Registry of CPE Sponsors, and that effective today, Nerd's Eye View blog CE quizzes in the Kitces.com Members Section are eligible for CPA CPE credits!
Our Wednesday Nerd's Eye View blog articles (including both our 2017 articles, and our upcoming 2018 articles) are now eligible for CPE credits (generally 1 to 2.0 hours of credit per month, depending on the length of the articles). And throughout the remainder of the first quarter, we'll be adding in all of our webinars and The Kitces Report white papers for CPE eligibility as well.
In addition, as a part of our ongoing reinvestment into the quality of the continuing education we provide, I'm also excited to announce that this past fall, we became a CFP Board CE Quality Partner as well.

As many of you know – by receiving CFP CE credits through Kitces.com yourself – we've already been a CFP Board CE Sponsor for several years. The significance of the CFP Board's CE Quality Partner initiative is that it's an attempt by the CFP Board to raise the standards for CFP CE providers… by offering providers with a new voluntary "designation" for those that employ the best practices in instructional design and course delivery.
In other words, just as you're serious about continuing your education and adhering to the highest standards with your professional designations as financial advisors, we've sought out the highest professional designations in being a continuing education provider… and are incredibly proud to be one of just half a dozen CE providers in the country that are dually certified as both a CFP Board Quality Board and as part of the NASBA Registry!
Behind-The-Scenes Technology Upgrades
Beyond our long-awaited rollout of CPA CPE credits for the Kitces.com Members Section, I'm also excited to announce that we're making some big behind-the-scenes changes in the technology that runs the Nerd's Eye View and the Kitces.com platform, as a major reinvestment to improve the reader experience for all of you.
When The Kitces Report originally launched back in 2008, and we added the Nerd's Eye View blog in 2010, we built on the "common" tools of the time, including WordPress to power the site itself, MailChimp to send out all of our blog updates, and our subscriptions to The Kitces Report and Members Section was handled via the small business CRM software InfusionSoft.
And while these were solid tools for us to build upon, and have served us well over the years, at this point we have outgrown some of them (and their ability to integrate with each other), making it impossible to better customize your reader experience the way we'd like to.
Accordingly, in the first half of 2018, we'll be substantially rebuilding the back-end infrastructure of the website, and the tools we use to customize the reader experience (for those who are curious, we'll be building around a Customer Data Platform called Tealium). If all goes well, you won't see any changes at first, but over time you'll notice that it gets easier to read our content, from making all those "Sign Up for Blog Updates!" bars and boxes disappear once you're already getting our email updates anyway, to improving the navigation for members to switch between reading articles and taking CE quizzes for credits. And we're aiming to give you some additional options about the frequency of our email updates (and the ability to exclude certain category topics that may not be relevant for you).
All because we're committed to continuing to serve the financial advisory community, with better content and a better reader experience, for many years to come!
New Nerd's Eye View Industry Research Studies
As our regular readers know, my brain is hard-wired to always be moving forward and finding new opportunities and new ways to serve the advisory community. In prior years, this has led to everything from the launch of CE credits for the Nerd's Eye View blog itself, an expansion of our content over time, and the introduction of the Financial Advisor Success podcast.
In the coming year, we're aiming to add even more value, with some original research studies on practice management trends in our financial advisory community. Because while we're all accustomed to seeing a slew of industry benchmarking studies every year, there's still remarkably little research about key areas of how we actually conduct our advisory businesses, from the ways we construct financial plans (does anyone even know how many financial advisors actually follow the 6-step financial planning process?), to what actually works when it comes to marketing and getting new clients.
Accordingly, in 2018 we're aiming to launch some new industry studies, in an effort to shine a light on some areas of best practices that no one else seems to be studying, but would be helpful for most of us to better run our advisory businesses… so when the time comes, I hope you'll take a few minutes to participate in our surveys!
Expanding The Nerd's Eye View Team And Guest Post/Podcast Content Opportunities
One of my big personal goals for 2017 was to spend a little less time working "in" the business of the Nerd's Eye View blog, so I could spend a little more time working on the business instead. Which was what led to the hire of (now-Dr.) Derek Tharp, the promotion of Rachel Zeller (my long-time Executive Assistant who is now our full-time Operations Manager), and the outsourcing of several non-core parts of our business (including Ben Kreuger and his team, who handle all the post-production editing of the podcast).
And now with continued growth, we're expanding the team again! At this point, we're currently hiring another Research Associate to work with Dr. Derek and myself on Nerd's Eye View content (and new upcoming Research Studies!), and later in 2018 we'll be hiring someone to help implement all of our new digital tools (so if you know someone who has a strong background in digital media/engagement, who loves creating data dashboards and running A/B tests, please send them my way!).
In addition, we're slightly expanding our Guest Post opportunities on the Nerd's Eye View as well. As always, we're focused on articles that share deep-dive expertise and perspective – some of this year's most popular Guest Posts included Craig Iskowitz's Rebalancing Software comparison, Zach Obront's guide on self-publishing your own book, and Dr. John Grable's article on the optimal design of a Financial Advisor's Office. If you're interested in submitting a Guest Post to the Nerd's Eye View blog in 2018, see here for further details.
We're also accepting submission for consideration as a potential guest on the Financial Advisor Success podcast. So if you have a story to share on the podcast – or know someone who does – please reach out via our Contact page!
In the meantime, thanks again for your continued readership of the Nerd's Eye View blog, and best wishes to you for a great 2018!