Executive Summary
With inflation running hot, a potential recession looming, and both stock and bond markets seeing significant drops so far this year, there is no shortage of potential stressors for financial planning clients. And as crises arise and stress builds up, some clients may reach a tipping point where they seek out their advisor looking for answers to ensure their financial plan remains on track. While it might be tempting to answer the client's concerns coolly and directly, starting the conversation by first asking the client questions can result in a more fruitful discussion.
During times of stress, whether induced by market turmoil or other unpredictable factors, an individual's first reaction is often fear. But sometimes this fear can morph into anger, as feelings of anger can give an individual a sense of control as opposed to the disempowering feelings of helplessness and vulnerability that often come with fear. So when a client calls and appears to be angry about situations beyond their control, it is important for advisors to recognize that fear may be the client's underlying emotion behind the outward anger they are displaying. Further, this also means that while the client may appear to be angry with the advisor, they may actually be reacting from fear of a stressful situation.
When an angry client contacts their advisor during periods of financial stress, an advisor's first instinct might be to directly address their concerns, perhaps by explaining how the client's portfolio is diversified or that the market is almost certain to bounce back at some point in the future. But to an angry client, these quick answers could feel dismissive or combative, potentially escalating the situation. Instead of trying to answer the client's concerns immediately and directly, the advisor can start the conversation with a series of questions to help the client diffuse their anger and better understand their underlying feelings. By engaging in active listening (e.g., by reflecting the client's answers back to them), advisors can better understand the client's feelings and thought processes while allowing the client to feel heard. Next, asking questions that help the client realize that there is always an alternative 'Plan B' solution (and figuring out what such a plan could look like) can empower the client by reassuring them that it is still within their power to take action and prevent their plan from failing, even if their market fears came true.
Ultimately, the key point is that crises are likely to come up for clients over the course of a relationship that lasts many years, and an advisor's reaction to their client's fear and anger can make the difference between provoking heated emotions and helping the client feel like they have gained more control over the situation. By asking questions, actively listening, and exploring possible scenarios – rather than immediately giving answers – advisors can skillfully diffuse stressful situations and potentially strengthen the bond with their client in the process!
When Fear And Anger Coalesce, Communication Often Becomes Argumentative
Let's set the stage. The markets are in turmoil. Inflation is high. Things are scary. Clients – and even some advisors – are wondering, could this be the next big, bad market event? The tension is palpable, oppressive, and nearly inescapable given the pervasive 24-hour news media. Clients are fearful, and when they call their advisor for guidance and support, their fear can morph into anger directed at the advisor.
Why does that happen? Why does fear often turn into anger? Often, when we experience fear, it is very common to cope with those feelings by expressing anger – especially in moments of crisis and when the fear we experience also elicits feelings of helplessness. This may happen because, as some researchers have suggested, anger may simply feel better than fear. Fear can often represent vulnerability or helplessness, and no one enjoys feeling vulnerable or helpless in the face of threat.
Other researchers have proposed that certain neurotransmitters act as emotional neuromodulators, where the biochemical pathways triggered by certain emotions impact how an individual may experience other related emotions. For example, feelings of anger and stress may function to mitigate feelings of fear, and vice versa, in which the neurochemical process that regulates 'fight or flight' responses serves as a coping and survival mechanism. While anger can help us feel bigger, stronger, and in more control, positioning us for a better outcome when facing a threatening situation, fear may instead motivate us to run and hide to protect ourselves from harm.
Which means that when a client is faced with a threatening situation to their financial wellbeing, biochemical processes may be triggering an anger 'fight' response more than a fearful 'flight' response… and the advisor can unexpectedly find themselves caught in the crosshairs. And when faced with an angry client's remarks, financial advisors may feel compelled to react either by giving the client advice to alleviate their anger, or by defending themselves against what can feel like an unwarranted attack. Yet, these reactions can often come across as either dismissive or combative, and may only serve to escalate the situation. So how might an advisor manage an angry client in such situations?
Feelings And Scenario Questions, Not Advice, Work Best To Calm Fear-Angered Clients
One reason that giving hasty advice to an angry client might only fuel their anger is that the client may already be in a 'fight-mode' state of mind, where they automatically feel compelled to lash out. Consider the following scenario:
Clara has always been fearful of market turbulence and is currently quite frightened. Yet, she has worked with her financial advisor, Anisa, for a few years and expects that Anisa will simply tell her not to worry or explain the principles of diversification to her… again.

While Anisa's explanations have always made sense to her, this time market conditions are really scaring her and things feel different this time around. Clara is frustrated and ashamed of her fear, and it only gets worse the more she worries about her situation. She finally decides that she's had enough, and that she is going to call Anisa.
When a client is so fearful about something that they are finally compelled to call their financial advisor to discuss the situation, it's common that they have been on the fence for a while about making the call. And when the client finally does make the call, weeks of stress may be piled into the first five minutes of the conversation, where their feelings of fear, anxiety, and helplessness have been festering for a while and the coping feelings of anger are picking up speed.
Understandably, the client's anger probably won't be soothed by any advice from the advisor. Instead, it will more likely serve as fodder for the client to start a fight. This is because the client is probably already in fight mode, and because of the complex biochemical pathways involved in triggering stress and anger (which may continue over long periods of time for some angry clients who have been worrying about the same issue for a while), it can be hard for people simply to immediately defuse their feelings.
When Clara finally calls Anisa to tell her how worried she is about her portfolio, their conversation goes like this:

Anisa: I hear you. Yes, things are really crazy right now. But try not to stress. Turn off the TV for a bit. Your portfolio is well-balanced. We planned for events like this.

Clara: This time it's different, I know it! You can't just plan for an event like this; no portfolio can withstand a total crash!

Anisa: A total crash is not going to happen.

Clara: Okay... so that means you think I'm crazy?! I know how it felt when I lost 40% of my portfolio overnight during the housing crisis! If you think...
The conversation is heated. While Anisa was simply trying to offer facts to calm Clara down, her comments only escalated Clara's anger, getting twisted into dismissive and aggressive remarks. Anisa had good intentions, but Clara was simply not ready to listen or hear advice. Instead, her emotions primed her body to prepare for a fight, and they were going to have one no matter how good or true Anisa's advice was for that moment.
Exploring Feelings And Thought Processes Can De-Escalate Heated Emotions
Instead of trying to give advice to an angry client, a better approach can be to ask them questions. The right questions can de-escalate the client's heated emotions, and at the same time can feel less dismissive than hastily given advice. This is because when the advisor asks questions, they invite the client to share information, which allows them to feel heard and in control. The client is offered space for their body and emotions to slow down, so they can take a moment to better assess what's really happening.
In crisis training, mediators and first responders are taught to ask questions about feelings, and then about thought processes.
Consider how the following conversation can set up a less confrontational rapport between Anisa and Clara, in contrast to the dialogue above:
Anisa: I am hearing you say that this has been a very stressful time. I appreciate you sharing that with me. What else is coming up for you right now?

Clara: Yes, I am totally stressed out and I am afraid. This time feels different. I think things are really going to fall through the floor.

Anisa: Stressed and afraid... I hear you that this is an incredibly difficult time for you.

Clara: Yes, yes. That's why I'm calling. I just can't watch this TV and do nothing. I wanted to talk with you about what I should do.
In this conversation, emotions are not as heated. It is certainly not calm – the client is still very upset – but it hasn't spiraled out of control into a combative assault, either. Anisa now has a better idea about how Clara is feeling and can proceed to ask about her thought processes.
It is especially important to provide enough time for the stressed client to express how they are feeling during the initial moments of the conversation before the advisor offers any advice. Advisors may feel inclined to give advice immediately as a way to calm the client, and sometimes angry clients may even demand to be given advice. But, as noted above, advice given too soon can come across as dismissive to the client or argumentative. Asking lots of questions and repeating back to the client what was just expressed about their emotional state can provide time for the client to calm down so that when advice is eventually dispensed, it will be heard.
Consider the continuing conversation between Anisa and Clara, where Anisa asks to explore Clara's feelings more carefully:
Anisa: I'm glad you called. To have this talk is why I am here. Tell me a bit more about what you're hearing and thinking about? What is your thought process about this, up to this moment?

Clara: Well, I just think I should get out of the market. I think this is going to be worse than the housing crisis.

Anisa: May I ask why? Has there been particular research or news that brought you to this conclusion? Tell me more about how you've arrived at that conclusion.

Clara: I've been talking to friends and have been watching the news. It just seems like all the experts are saying that everything is not going well, and I'm not sure if I can weather something like this; I'm only a year from retiring! I want to retire, but I won't be able to do that if my portfolio is half of where it is today...
Emotions are still high, but by asking these questions, the advisor has learned so much more. Clara is really more afraid of how her ability to retire will be affected if things don't get better and not necessarily on the market or portfolio construction decisions. Taking the time to ask about and validate Clara's feelings, as well as her thought processes, has helped Anisa lower Clara's fear-anger response and has also set the stage for a conversation that not only speaks to Clara's fears but that can also bring the client and advisor closer together.
'Plan B' Scenarios Can Calm Clients And Expand Their Perceived Realm Of Possibilities
After asking the client questions to learn more about their feelings and thought processes, the next step is to ask questions that can help the client realize that there is always a 'Plan B', and to figure out what their most sensible Plan B would be. A client's Plan B may accommodate discussions about repair, restoration, and reworking of a client's anticipated failure (or whatever the source of anxiety may be) and help clients to process and control their fear while alleviating some of the anger they may experience.
While it may feel awkward to lean into a client's worst fears, doing so can have psychological benefits – the benefits of scenario planning and how to use it effectively are becoming more widely studied, with potential links to improved resilience and self-efficacy.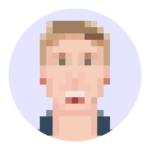 Nerd Note:
Plan B work is also common as part of the Transtheoretical Model of Change. Individuals in the preparation phase (i.e., the phase where an individual is working through frustrations and failures and confronting how to move forward before taking action) often need to turn through a few Plan Bs. As well as those in the maintenance phase (i.e., the phase where many people will have a setback after taking action, yet having already brainstormed how to deal with setbacks through Plan Bs, they can typically get back on the horse sooner). Having a Plan B helps to reassure people that there is some safety in making a change they may feel is risky, and at the same time helps them deal with the actual change that is happening to them.
Anisa: Okay, stay with me here. I want to play out a bit of what you just said and think about what retirement would look like if your portfolio did get reduced by half. Can we consider this for a moment?

Clara: I mean, okay. Sure. We can play this out.

Anisa: In this moment, just about everyone's portfolio will be affected, and a lot of those are going to be reduced by half, too. If that happened, do you think there might be any social or governmental action taken or assistance offered? Or, as an alternate idea, could you go back to work, even just in a part-time role?

Clara: You are right – I could go back to work temporarily if I needed to, at least until my portfolio was able to recover. I guess there's a possibility that the government would allow for certain things, too, but I wouldn't be comfortable banking anything on that happening.

Anisa: Okay, great. Another thing to think about, and we don't have to go into detail on this right now, but I wonder if you could think of a few current expenses that could be cut? You mentioned what happened during the last crash; tell me, what did you do during that time that worked well?

Client: Well, when we were going through the last housing crash, I did cut expenses. It was a hard time, but I banded together with my spouse and we made changes that helped us manage to get through...

Anisa: Great, tell me more about how you might want my support during this time?

Clara: Well...
It doesn't really matter what comes next; the point is that the client has accepted alternate scenarios and has calmed down. The advisor is finding ways to connect and is even creating space for the client to share what they feel would be valuable. Which is valuable for the advisor, too, as they won't have to guess about what type of advice to give; the client is about to tell the advisor exactly what type of advice they want!
It might not feel natural to lead with questions in a crisis moment. Yet, clients whose emotions are running high need to process the source of their fear and anger before they will be receptive to any advice from their advisor. And asking the right questions can help clients do this, serving as a powerful crisis tool to help clients slow down and better connect with their advisor so that the advice they offer can be heard and accepted.
Asking Questions To Explore Fear, Manage Confrontation, And Build Resilience In Moments Of Crisis
While it's possible to build resilience and strengthen connections between advisors and their clients during crises, leading the conversation with advice offered to an emotionally agitated client, especially before asking any questions, will often be interpreted by the client as dismissive or patronizing, and will almost always cause the conversation to take a turn for the worse. Instead, advisors can lead with active listening that focuses on the client's emotions, asking questions that address fear, anger, or both.
Addressing Client Anger At The Beginning Of The Conversation Paves The Road To Finding The Right Solutions
Why address anger? Asking questions that explore the client's anger can get right to the heart of the issue and de-escalate the encounter, preventing the advisor and client from becoming aggressive or defensive.
Take the following example between Anisa and her financial planning client, Tom:
Anisa: Hello Tom, thank you for calling. Tell me, how can I help?

Tom: [aggressively] Yeah, you can help me by adjusting your fees to match this market dip and then explain to me how you are going to get me out of this mess.

Anisa: Tom, I'm hearing a lot of anger. Can you tell me a bit more about how you have been feeling?

[Asking this question might feel a bit uncomfortable, but it is important to name the emotion, helping the client be aware of their behavior. By naming the emotion, the advisor acknowledges the client's anger as well as their need to feel heard and in control. While it may be difficult not to get defensive, describing the anger and asking a follow-up question helps the advisor remain neutral and separates themselves from being the source of the anger.]

Tom: Yeah. I am angry. In fact, I'm furious! I just can't believe all of this is happening. I am a year away from retirement, and all that I have worked for is imploding.

Anisa: Thank you for that insight. I can understand feeling angry. You're infuriated because you're feeling so out of control of something you've worked so hard for, and it's scary. Am I getting that right?

[The advisor is employing active listening by repeating back to the client what they are hearing. In this personal and powerful exchange, both anger and fear connect the client to the advisor. This helps calm the client and ensures that there is an understanding, normalization, and acceptance of the emotion in this moment. The advisor could have used any one of the following statements:

I hear both anger and fear in your statement.
What you are describing feels very scary to me.
I am hearing you say this is a really frightening moment/event.]

Tom: [a bit more calmly] Yeah. I just can't believe this. What am I going to do?

Anisa: Well, before we talk about that, may I ask, how have you been processing all of this?

[The advisor is trying to understand more about how the client is processing the event and wants more insight into what they have been doing or thinking about up to this point, and what action they want to take going forward.]

Tom: Well, honestly...I am not. That's why I called. I tried telling myself to just ride it out, that I have a diversified portfolio and all of that stuff. But I am just so nervous.

[This statement explains exactly why it's important not to lead with advice when clients are highly charged with emotion. The client just said that, despite their own efforts to rationalize the situation, they are still panicking.]

Anisa: Thank you for sharing. That is helpful. If I may summarize, I'm hearing you say that things are feeling very uncertain and you are searching for something to do, or at least you want to understand what you might have to do if, and I don't believe this will happen, things don't recover. Is that fair?
In the above dialogue, Anisa is doing a lot of active listening – not just to pick up on her client's emotions, but also to get a deeper understanding of Tom's thought processes. This has two implications. First, it helps the client feel better, as people generally appreciate being listened to and heard. This calms the client, and it also brings the advisor and client closer together in the moment.
Second, the advisor has more information about the client's state of mind. By having this conversation, Anisa realizes that explaining how diversification works won't help Tom manage his situation any better – Tom even admitted that he tried to calm himself down with a rational explanation of how his portfolio was constructed and it still wasn't enough to relieve his nerves.
Although the advisor believes it wouldn't be bad to reiterate the logic about the safeguards built into his client's portfolio, these points are not going to help the client get through this tough time, especially when the client is feeling so agitated. A new way forward is needed.
How To Explore Doomsday Scenarios Productively And Find The Right 'Plan B' For Clients
An effective way to help a client move forward and deal with their fear-based anger is to allow for a little Plan B doomsday planning. Before jumping into this right away, though, it is best to set the stage by first asking for permission. Clients will rarely object to a request when the advisor first asks them for permission because they typically trust their advisor and recognize them as the expert/leader. They won't object, especially when the advisor has used active listening to build a bond.
Beyond strengthening the connection, asking for permission does two important things: 1) it gives the client a sense of control, which helps them feel better about whatever they feel they have no control over; and 2) it serves as a pre-commitment made by the client to the advisor. Asking for permission to try something different, even before the advisor discloses what that different thing is, pre-commits the client and tends to make the client more likely to go along with whatever the advisor has in mind.
Consider how Anisa continues her conversation with her client Tom by experimenting with a scenario planning exercise:
Tom: Yeah, well, what if they don't get better?

Anisa: Well, would you mind if we try something a bit different today? We can certainly talk about your portfolio later, but can we try a slightly different approach to planning first?

[The advisor is alluding to a "different approach to planning" without actually mentioning "doomsday planning". Many clients may resist the idea of acknowledging a possible doomsday outcome in their financial plan, so it is better to ask for pre-commitment with lighter language.]

Tom: Sure, I'm open to that. Whatever you think will help.

Anisa: Okay, great. This may sound a big odd, but I would like to lean into the possibility of failure a bit.

Tom: What!?

Anisa: I know, it sounds a bit odd. But tell me, what could you do today if we had proof that your portfolio would not prepare you for retirement a year from now?

Tom: What would I do today to try to make a change? You mean, if I could foresee failure in the future, what would I do now to stop or lessen the blow?

[Don't worry if clients don't quite understand what they are being asked to do at first because they have probably never been asked to do anything like that up to this point. It's normal for the idea to take a moment or two to click.]

Anisa: Exactly. What comes to mind for you first?

Tom: I could cut some of my expenses. We did that a long time ago, when we first started working together. It wasn't my favorite thing, but I did it, and it helped us get back on track.

Anisa: [smiling] Yeah, I remember that, too. You really buckled down and made immense progress. I was impressed by your willingness and commitment.

[The advisor is strategically complimenting the client, bolstering the resilience and ability that the client has already found in themselves once before in the past. The advisor can acknowledge when the client was in control, and what they were in control of, to remind them of the exact thing they may be lacking right now – a sense of control. This can help calm the client's nerves without even suggesting that things are going to get better!]

Tom: Yeah! We made it through.

Anisa: I know it isn't fun to think about the housing crisis, but you did make it through that, too. What do you recall working well at that time?

Tom: Yeah, the housing crisis was horrible, but you know... looking back, what helped me...
It doesn't matter how Tom continues the dialogue. What does matter here is that he's listing things that he feels he can confidently do to help himself feel better and gain control.
Many times, when people are spiraling, they simply cannot slow down enough on their own to think through all the things they already know how to do. Doing a little doomsday planning can give clients new perspectives to help them weather the storm. The following are a few other questions the advisor could ask to explore doomsday scenarios by addressing fear, but from a perspective of confidence and control:
Let's step into that reality a bit more; your portfolio is half of what it was, and so is everyone else's, for that matter. What options are at your disposal?
Tell me how you handled other financially difficult moments?
You have been shouldering this fear and stress for a while. What has helped to give you confidence in the past few weeks?
Importantly, even equipped with these new perspectives, clients still have their advisors as a source of support and guidance. It may sound simple, but letting the client know that they can always make a new Plan B, C, or even Q, and that their advisor is happy to help them do so, is deeply reassuring. It reaffirms the relationship and it calms fears.
After the exchange above, the client is ready to commit to strategies that will help them to take control and address their situation more directly. This builds not just the client's individual resilience, but also the relationship between the advisor and the client.
Anisa: So, just to reiterate our discussion today and our marching orders going forward: You are going to cut down on eating out and, given your flexibility to work at home, plan to drive less to also cut down on gas. Based on your budget, we're estimating that could save you an additional $500 a month. This can be partially invested and partially saved in your emergency fund. And then in 6 months we are going to meet again to review the plan and the market more generally.

Tom: That sounds good. I know I'll feel better by increasing my savings and adding to my investments. And knowing that we'll be talking again in 6 months helps me not to worry so much; I can just do what we set out to do today and not worry, since we have that meeting set.

Anisa: Great. And thanks again for calling and coming in. I want you to know that I enjoy making and remaking plans. This is a living document and these conversations are important to me.

Tom: Awesome, thanks again.
The client feels more confident and is now facing the current situation with resilience instead of fear-based anger. The advisor and the client are brought closer together having explored new possibilities, and with a better understanding of each other – while the advisor has a deeper understanding of the client's concerns more deeply, the client also understands that the advisor can provide the guidance and support they need to weather through challenging situations.
---
Crisis is scary. Fear- and anger-laden conversations are scary. Yet, they can also provide opportunities for connection and insights into sources of resilience. By resisting the urge to immediately respond with advice or react in defensiveness, advisors can instead create space for the client to assess their situation by leading the conversation with questions.
Questions can bring connection and understanding, which is often what humans want and need when things feel out of control. More than that, questions can also help clients recognize their own resilience. No one wants a crisis but, through crisis, advisors have the opportunity to support their clients and strengthen their relationships.