Maximizing Social Security Benefits For Couples
5 Hours CE Credit (CFP, CPE, IWI and American College)
Instructors
Michael Kitces, MSFA, MAX, CFP, CLU, ChFC, RHU, REBC, CASL
Jeffrey Levine, CPA/PFS, CFP, CWS, MSA
Martha Shedden, CRPC, RSSA
Nearly every prospective retiree faces the decision about when to begin receiving Social Security payments, a reality that becomes even more complicated when coordinating benefits for couples...and the various assets and other retirement income sources the couple may have. This Kitces Course will not only provide you with a stronger knowledge of Social Security planning for couples, but also empower you with the ability to apply these concepts when working with your own clients. Specifically, advisors will learn to:
Speak confidently to client couples about navigating Social Security claiming decisions
Provide value to clients by increasing their lifetime retirement income through optimal claiming strategies
Coordinate Social Security claiming strategies with the rest of the advisor's portfolio recommendations
Who This Course Is Right For
The course was designed for advisors with beginner to intermediate experience with social security planning for couples. Advisors who have several years of helping clients plan for retirement may find this course is not suited for their advanced experience level.
What You Get With Maximizing Social Security Benefits for Couples

5 Hours CE
Automatic reporting for CFP, IWI,
and American College. Self-reporting for CPA CPE credits.
Instructors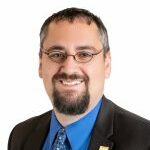 Michael Kitces, MSFS, MTAX, CFP, CLU, ChFC, RHU, REBC, CASL
Chief Financial Planning Nerd and Founder, Kitces.com
Head of Planning Strategy, Buckingham Wealth Partners
Michael Kitces is the founder and Chief Financial Planning Nerd at Kitces.com. He is also Head of Planning Strategy at Buckingham Wealth Partners, a turnkey wealth management services provider supporting thousands of independent financial advisors. In addition, he is a co-founder of the XY Planning Network, AdvicePay, fpPathfinder, and New Planner Recruiting.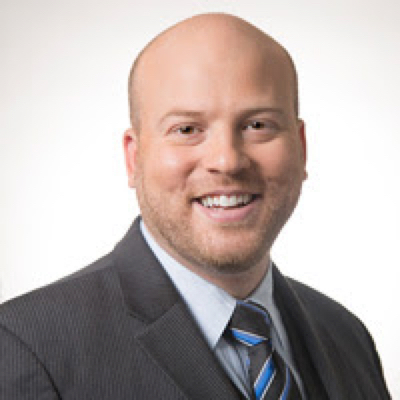 Jeffrey Levine, CPA/PFS, CFP, CWS, MSA
Lead Financial Planning Nerd, Kitces.com
Chief Planning Officer, Buckingham Wealth Partners
Jeffrey Levine,  Lead Financial Planning Nerd at Kitces.com, guides advisors through Form 1040 and its associated items and schedules. Interactive exercises reinforce the lessons from each module, moving advisors from comprehension to application. Jeffrey Levine is a nationally-recognized and award-winning financial advisor, speaker, and educator. He is the Lead Financial Planning Nerd at Kitces.com, home of the popular Nerd's Eye View blog, and also serves as Chief Planning Officer, Buckingham Wealth Partners.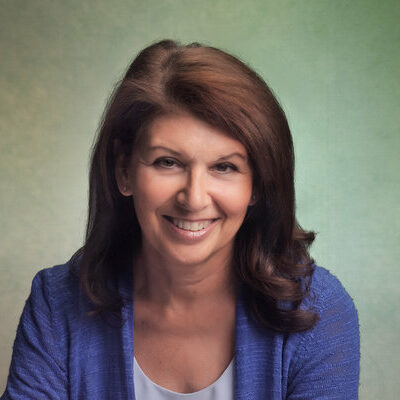 Martha Shedden, CRPC, RSSA
President, Co-Founder NARSSA
Martha Shedden is President and Co-founder of the National Association of Registered Social Security Analysts, NARSSA, which provides online education and training for financial professionals to become Registered Social Security Analysts. Martha is a certified Chartered Retirement Planning Counselor (CRPC) and also has her own business, Shedden Social Security & Retirement Planning, helping retirees make their optimal Social Security claiming decision. She is passionate about educating financial professionals and retirees on the details of Social Security income planning, the foundation, and the first step to creating a financially secure retirement plan.
What Others Have Said About This Course
"The course was a great overview of the social
security rules. For someone who did not know
anything about SS, it was helpful to know about all
the different rules and situations."
Jay L.
"I really enjoyed this course and will absolutely
recommend it to others. I appreciate
your thoughtful approach to breaking down the
material into easily digestible sections. The
activities at the end are great as I enjoy
getting a 'hands on' experience."
Vanessa A.
Pricing & Sign-Up Information
100% Satisfaction Guarantee. Advisors may receive a full refund for Kitces Courses within 45 days of purchase, or prior to completing the course, whichever comes first.
---
Become a Premier Member
Kitces.com Premier Membership includes Kitces Course discounts, free monthly webinars, over 100 Hours of CE on-demand, CFP ethics, and more!

Group Discounts
Discounts are available for group enrollments. Additional discounts apply with a Kitces Premier Group Membership rates.
General Questions
Who is the courses designed for?
Kitces Online Courses are designed for advisors who have limited to no experience interacting with clients. Advisors with five or more years of experience may find the course is not suited to their experience level.
How long will advisors have access to the course?
The course has no end date, however, the content may be modified or deleted if no longer relevant or applicable when considering current industry standards, practices, or legal framework.
Sign Up/ Log In
I want to buy the course, but why do I have make a Learner Account?
Our courses are housed on a Learning Management System (LMS) that is separate from Kitces.com. To purchase any of our courses, you will need to first create a Learner Account on the LMS, and then click on the picture of the course you wish to purchase. We ask that you make your account under the same email that you use to sign up for Kitces newsletters and/or your Kitces Premier Membership.
I'm a Premier Member. How do I use the Premier coupon?
Simply visit the course page on Kitces.com and click the green button that says "Course Sign Up for Premier Members" to view the coupon code. Then when you go to our Learning Management System (LMS) and click "Get this course," you'll sign up (ie. create a Learner Account because the LMS is not connected already to your Kitces.com username/password) and be directed to the payment pop-up. When you get to the payment pop-up, click "Got a coupon?" and a field will appear for you to enter the Premier code.
My username and password aren't working.
If you're trying to sign onto the Learning Management System (LMS) for the first time by using your Kitces.com Members Section credentials, you will be unable to do so because this information is not already connected with the LMS. Please create a Learner Account username and password if this is your first time signing up for Kitces Courses. If this isn't your first time signing up for Kitces courses and you're unable to access your account, please follow these steps to reset your password:
1. Go to the Learning Management System
2. Click "Forgot your password?" below the Password field.
3. On the Reset password page, type your username or email in the respective field and click "Send".
4. An email with further instructions is automatically sent to you. Follow them to set a new password and access your account.
I bought the course, but I don't know how to sign in and get started.
Thanks for purchasing a Kitces Course! The course is housed in a Learning Management System (LMS) that isn't connected to your Kitces.com username and password or the Members section. When you signed up for the course, you were prompted to create a new account with the LMS by clicking "Sign up." From there, you entered your payment info and purchased the course. Now, you can begin the course by using that same new username and password to sign into the LMS. Click here to log into your LMS account and begin the course modules.
CE Information
Are the courses CE-eligible? How is CE reported?
The courses are eligible for Continuing Education for CFP, CPE, and American College certifications, as well as most other relevant certifications. Kitces.com will report CE for CFP, IWI, and American College certifications on your behalf on the 1st and 16th of each month. A completion certificate will be emailed to you so you can self-report CPE and other relevant CE.
Will I receive a certificate?
Yes. A completion certificate will be emailed to you for reporting purposes.
Where do I add my certification number information?
If you didn't include your certification number information upon signing up for the course, no worries! You can add it easily after signing into your Learner portal and completing the following steps:
1. Hover your mouse over Learner in the top-right menu to see a dropdown appear
2. From the dropdown, select My Info
3. Update the certification fields shown and click Update User
Refunds
What is the refund policy?
Advisors may receive a full refund for Kitces Courses within 45 days of purchase or prior to completing the course, whichever comes first.