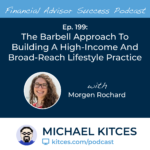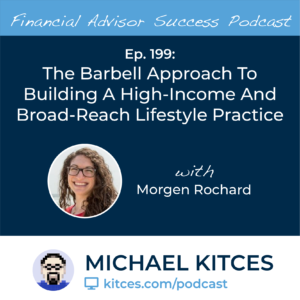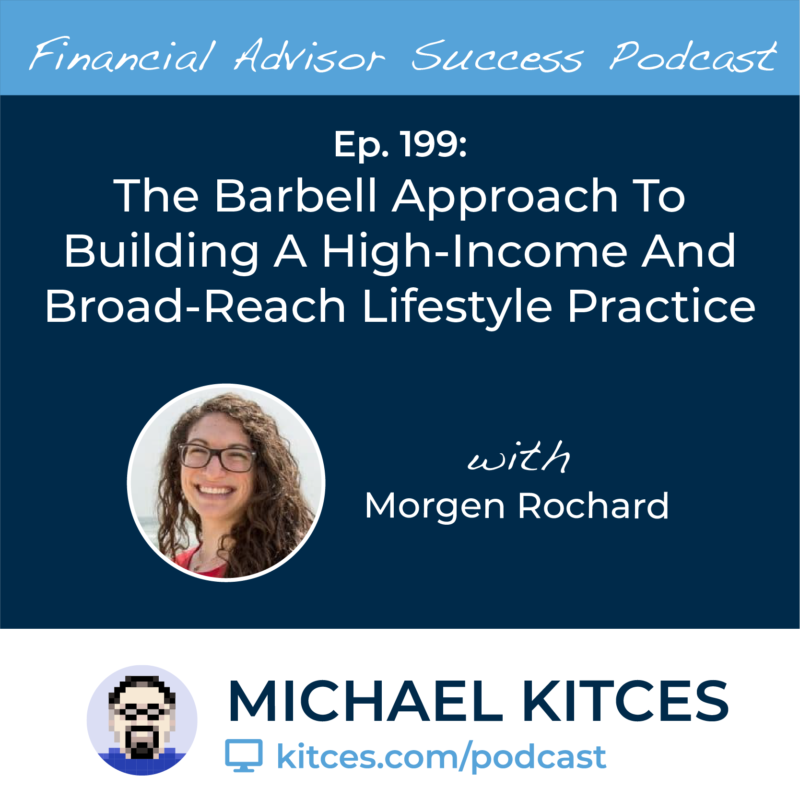 Welcome back to the 199th episode of Financial Advisor Success Podcast!
My guest on today's podcast is Morgen Rochard. Morgen is the founder of Origin Wealth Advisers, an independent RIA based in Austin, Texas, that oversees nearly $35 million in assets under management for 25 affluent clients. What's unique about Morgen, though, is her barbell approach to doing good, with a focused practice that deliberately works with no more than 30 clients at a time.
Which, at a minimum fee of $12,000 per client, allows her to generate $300,000 of revenue working only 10 to 15 hours a week so that she can both raise her family as a 30-something mother and create a book and a podcast to also help the masses that can't afford her high-service solution. In this episode, we talk in-depth about how Morgen has structured her advisory firm, why she deliberately crafts an approach of working with just a small number of high-value clients to whom she can provide a high-touch service. The reason she structures her fee based on net worth but views investment management as an essential service in the solution, and how she structured a financial coaching business to be entirely separate from her RIA entity.
We also talk about Morgen's actual financial planning process with clients – why she structures her financial planning approach to start first with what's important to the client, and second, about what's important to financial planning itself, the way Morgen has integrated financial life planning into an initial three-meeting process with clients, why Morgen's focus with clients in their 30s and 40s is all about what they will accomplish in the next 12 to 18 months and not 20 to 30 years out for retirement, and how Morgen's shorter-term approach has fueled her financial planning referrals.
And be certain to listen to the end, where Morgen shares her own journey through the financial planning industry. Why she felt she had to go back to get her CFP certification despite already having her CFA marks, the way she rigorously structures her days and weeks to stay focused, and why Morgen's secret to hyper-efficiency is all about deliberately scheduling less time than she thinks she'll need to accomplish a task, and then challenging herself to get it done in that limited time window, anyway.
So whether you're interested in learning about why Morgen decided to limit her firm to no more than 30 clients, how she uses George Kinder's Three Questions with her clients as part of her "Vision Meetings", or how she structures her week to maximize her productivity, then we hope you enjoy this episode of the Financial Advisor Success podcast.