Thanks so much for coming to my presentation for the FPA San Francisco 2015 Meeting!
Presentation Materials
Click the links/images below to download a copy of the presentation materials: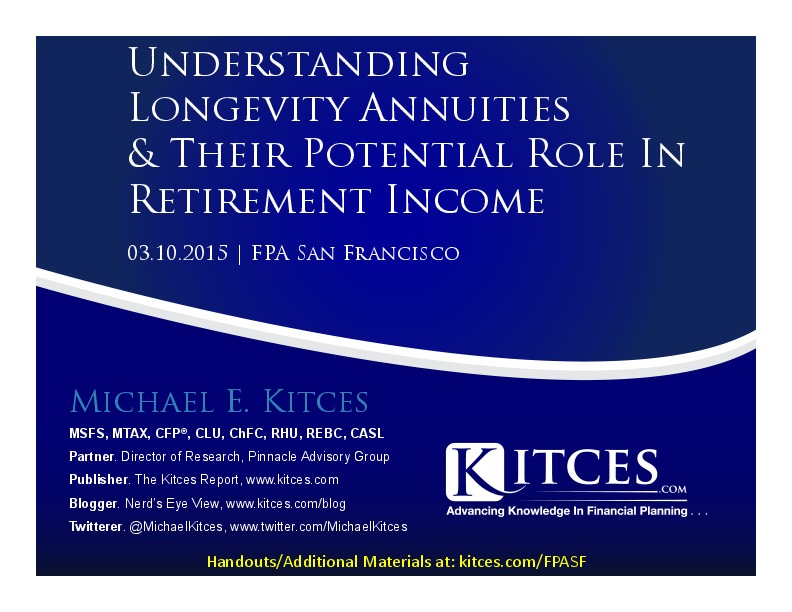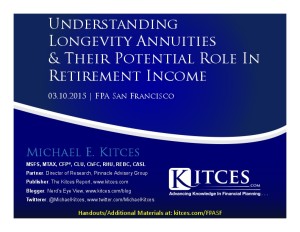 Further Reading/Materials
Valuation-Based Tactical Asset Allocation In Retirement And The Impact Of Market Valuation On Declining And Rising Equity Glidepaths
Should Equity Exposure Decrease In Retirement, Or Is A Rising Equity Glidepath Actually Better?
Understanding The True Impact Of Single Premium Immediate Annuities On Retirement Income Sustainability
Accelerating The Rising Equity Glidepath, With Treasury Bills As Portfolio Ballast?
What Robo-Advisors Truly Threaten To Disrupt: Index ETFs and Mutual Funds, Smart Beta And Algorithmic Investing, Custodians and Their Advisor FinTech Ecosystem