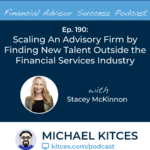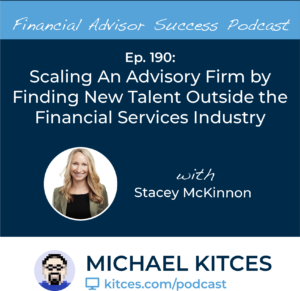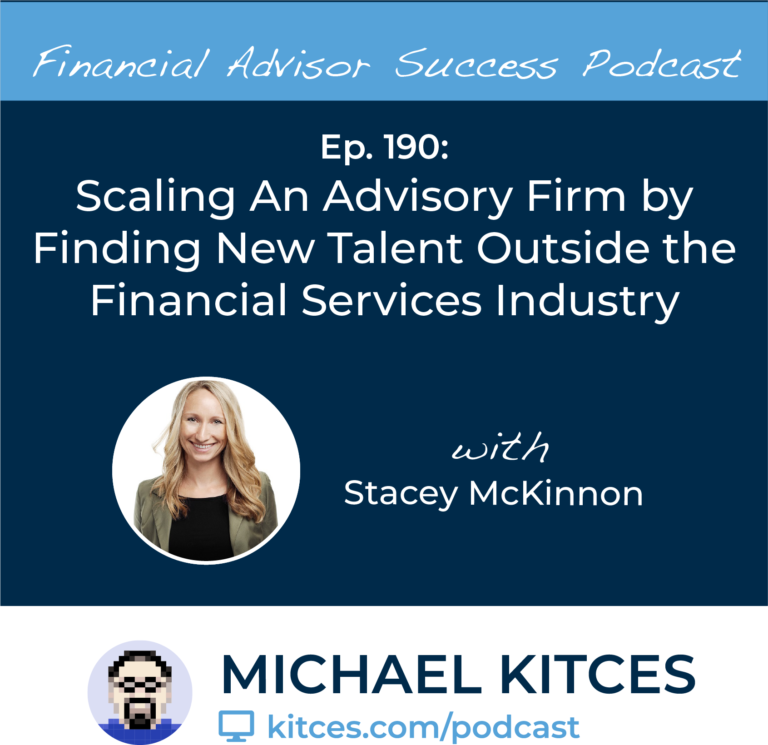 Welcome back to the 190th episode of Financial Advisor Success Podcast!
My guest on today's podcast is Stacey McKinnon. Stacey is the chief operating officer for Morton Capital, an independent RIA based in the suburbs of Los Angeles that oversees nearly $2 billion of assets under management for almost 1,000 client households. What's unique about Stacey, though, is the firm's non-traditional approach to hiring talent from outside the financial services industry to grow and scale, a path that Stacey herself has followed having previously been a wedding coordinator and operated a Pilates studio before career changing into the financial services industry and successfully climbing the ladder to become Morton Capital's chief operating officer.
In this episode, we talk in-depth about how Stacey has developed hiring practices to spot talent from outside the industry. Why she's pursued everyone from teachers, who have a demonstrated ability to educate and give of themselves, to someone who's previously worked in a rehab center, with a demonstrated ability to show empathy for people in difficult situations, to the manager of a coffee house who had shown through his own work experience that he really knew how to care for his team. The in-depth interview process that Stacey's firm uses to evaluate both prospective job skills and culture fit over a series of five to six meetings, and the career track that Morton has created to give everyone in the firm upward mobility to grow their careers over time.
We also talk about the growth and evolution of Morton itself as a multibillion-dollar RIA. The way the firm restructured its compensation away from traditional revenue-based approach to better align everyone on the team, the way Stacey helped the firm reduce the tendency to micromanage as the business grew by helping everyone across the firm build stronger relationships and what they dubbed a year-long culture of trust initiative, and how the Morton team now structures its weekly firm-wide education sessions every Thursday morning.
And be certain to listen to the end, where Stacey shares the challenge she faced in her own career journey when she had to decide whether to pursue an advisory or operations path, why the word "because" is so crucial in leadership conversations, and why Stacey believes the key to future success for advisors isn't simply about finding a niche or specialization, but immersing yourself into a community of people that you can serve and with whom you have shared beliefs.