Executive Summary
As bestselling author, Sean Covey says, "We become what we repeatedly do." Advisors who have been helping their clients through the various stages of change will (undoubtedly!) be very proud of their clients for reaching the Action stage, when the client is finally able to take action on making whatever change is needed to implement their financial plan, but they will also recognize that developing habits in the Maintenance stage is what will ultimately get their clients the rest of the way to their financial goals.
Yet, sustaining new actions until they become habits can be a challenge for most individuals. Clients who may have started out strong may find themselves unable to sustain new habits that once seemed so easy, as continually and consciously sticking to new habits can be exhausting. Accordingly, it is very normal (and common!) for us to 'mess up' by giving in to temptation or, when things get harder than we had prepared for, by simply taking a much-needed break. These temporary setbacks to maintaining habits are referred to as "lapses", and helping clients recognize the triggers that may cause a lapse and developing tools that enable them to deal with those triggers can be a powerfully effective strategy for advisors to help clients stay the course and successfully reach the Maintenance stage.
Fortunately, The Transtheoretical Model of Change offers advisors a framework to help clients reach the Maintenance stage, when their sustained actions finally become regular habits. First and foremost, advisors can help clients by normalizing lapses, which will help clients to acknowledge them, discuss what is happening and how they are feeling, and finally to recover from them when they do occur. Because when lapses happen, they can make the client feel awful and demoralized simply by having to face the fact that they lapsed, which can be a powerful deterrent to maintaining habits.
Second, advisors can help clients to increase their financial self-efficacy by finding opportunities to explicitly recognize their growth and ability to sustain change. Importantly, while advisors cannot build up financial self-efficacy for their clients – the client alone develops self-efficacy – they can support the client by recognizing their efforts and offering honest, heart-felt compliments (which go a long way!).
Lapses After Taking Action Are Normal: Clients Need Continued Support To Maintain New Habits
They did it! The client who prepared to take action is now making it happen. Congratulations to them – and to the advisor who guided them along the way! It has been a long time coming for the advisor and client who have been working together through the various stages of change, as outlined by the Transtheoretical Model of Change originally constructed by psychologists James Prochaska and Carlo DiClemente, from the point when the client was still in the Pre-Contemplation stage (the time during which clients won't recognize the change as important nor do they intend to make change), moving through the Contemplation stage (where they were at least willing to think about making change), and then to the Preparation stage (where they brainstormed and planned for how best to dive into the Action stage).
Many individuals working through this process can potentially take up to a year and a half to two years of work to get to the Action stage, depending on where they started and how quickly and comfortably they progressed through each stage. And after the Action stage comes the Maintenance stage, where the new habits created are maintained for as long as they are needed to achieve the goal (which can be an ongoing situation that may require maintaining lifelong habits!).
Yet, clients (and their advisors) are far from being out of the woods in the pursuit of implementing change. Because as normal as it is to struggle toward action, it is normal to lapse from new skills or habits after developing them. From therapy, psychology, and addiction studies, we know that people often 'lapse' from maintaining new habits and tend to return to old habits after having made a change.
In fact, most change research points to the fact that it will be about another six months of consistently doing the task before the newness of the Action stage subsides, and the Maintenance stage begins. And during that time, those six months of newness and actively engaging in the action, is when lapses happen. Often repeatedly!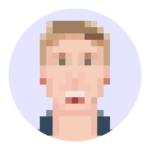 Nerd Note:
Why do we use the term "lapse" and not "relapse"? The word "lapse" focuses on the process, indicating an interruption in something ongoing, whereas "relapse" tends to focus on a specific outcome that isn't necessarily a recurring event. For example, I have a relapse of cancer (I suffered from a disease that I thought wouldn't return after I was well for a while, but now I am sick again) versus I had a lapse in sticking to my budget (I made a mistake while trying to stick to my ongoing plan, and now need to try to get back on track).
Shame And Frustration Are Powerful Obstacles To Maintaining Habits
Lapses that keep us from sticking to a new habit intended to bring about permanent, long-term change can be emotionally painful and stress-inducing (not just for the client, but for the advisor, too!). Imagine a client who is finally committed to making a change and has successfully implemented new habits to support the change. But after 6 months in, they quit, or something happens, and they give up.
Understandably, the client is likely feeling ashamed and frustrated, giving themselves a fair dose of negative self-talk ("I have failed again?! I am never going to get this right! The last thing I want now is to face my family/advisor/spouse and admit that I just can't do this!"). The advisor, too, may be feeling defeated and confused, asking themselves, "Why did my client give up? They said they were committed to achieving the goal, and that they were ready to implement and stick with our recommendations!"
Yet, because lapsing is so common – and emotionally debilitating! – as individuals move from initially taking action to maintaining new habits, it is important for financial advisors whose clients may be struggling with lapses, to normalize the lapse as a way to help them get back on track and continue maintaining their new habits.
For instance, simply talking to clients or letting them know that lapses are normal can help them to accept the lapse if it does happen, and can better prepare them to initiate thinking about and planning ways to avoid future lapses... because we know that temptation to give up and to consider what might sound like good reasons to lapse are nearly inevitable!
Example 1: Franklin has been working with his advisor, Adam, to develop a strategy to help him save more for retirement. In the past, Franklin tried establishing new habits to save more, but he repeatedly failed, often because of unforeseen financial shocks: a large electric bill, a medical bill, and then a car issue.

Adam, the advisor, knowing that lapses in maintaining new habits commonly occur with all clients who implement change, worked with Franklin to examine his past efforts to find potential risks that might lead to another lapse (a common occurrence in the Preparation stage, Action stage, and of course Maintenance stage). By discussing Franklin's past derailments, they determined that bolstering Franklin's emergency fund would help to safeguard against the future risk of failing to stick to new saving habits.

Furthermore, by reassuring that Franklin's past behavior and reactions were totally normal, Adam helped Franklin to maintain confidence and a positive attitude that, this time around, he'd be successful.

A month after developing the new plan and socking away extra emergency fund cash, Franklin is now saving a much larger percentage of his income than he was previously. In light of his many past failed attempts at saving more, Franklin is really proud of his new habits (as is his advisor!) and is confident about making this a long-term change.

By gaining insight into where Franklin had trouble in the past, Adam was able to help Franklin design a plan that would help him avoid lapses in the future.
Normalizing Lapses Can Lessen The Impact Of Shame And Frustration
Another important aspect of lapses is that, while advisors may not always be able to help the client prevent lapses altogether, simply normalizing lapses and creating scenarios to plan around potential lapses may very well help get the client back on the horse faster once they do lapse.
This is because clients are likely to feel shame, stress, and anxiety when they lapse from their new habits, which in turn create huge emotional roadblocks. By normalizing the lapse, though, advisors can lessen the shame and doubt that can arise from lapsing and encourage the client not to give up and to try again.
Additionally, when the advisor and client have a strong relationship (which they will if the advisor has been working with their client through the past stages of change, from Pre-Contemplation to Action), the advisor can help the client see roadblocks as momentary detours that can be addressed and quickly bypassed. Normalizing lapses and emphasizing that the client is not alone in their quest to change can be an effective way to help the client stay optimistic and motivated.
Example 2: Franklin and his advisor Adam had prepared for potential lapses in advance by developing a plan for Franklin to bolster his emergency fund. While this was a good way to prepare for unexpected expenses, there were still other events that could potentially derail Franklin that couldn't be planned for.

For example, when Franklin's employer asked him to relocate, he was offered a stipend and a small raise. Nevertheless, the idea of moving was very stressful for Franklin. His first inclination was to suggest he put a hold on his saving plan, rationalizing that he might need extra money for the move (when, in fact, his employer was covering relocation expenses).

In a state of extreme distress, Franklin decides to talk to his advisor Adam about how he is feeling. Adam has done a great job at keeping an open-door policy during the time that Franklin has been transitioning from the Action stage to the Maintenance stage, knowing that stuff would come up – and convincing Franklin that, despite facing situations that might seem like roadblocks, everything would be okay.

During their discussion, Adam helps Franklin to devise a triage strategy and is able to help him think through potential strategies to deal with the situation and prevent a lapse in his plan.

In the process, Adam helps Franklin calm down, even converting his stress and worry to excitement about the move. Had their lines of communication not been as open when it came to talking about potential lapses, Adam would have probably learned of Franklin's relocation only after the fact, during their next routine annual planning meeting, and probably long after Franklin would have chosen to stop saving additional funds!
Advisors can offer lots of support to clients while they work on sticking to new habits, knowing that the temptation to lapse is a powerful force that everyone inevitably faces. Keeping open lines of communication and letting clients know that you value the process of planning and replanning if need be (just as much as, and maybe even more than the outcome) can be a game-changer in terms of staying in the loop and actually having the chance to help prevent derailed habits – not just responding to them after the fact!
The Importance of Self-Efficacy, Helping Relationships, And Positive Environments To Sustaining Change
For individuals who are working to maintain new habits after taking action, having support to help them maintain change is paramount.
However, there are more specific tools that are key in supporting them to sustain change: 1) Self-efficacy and awareness of the challenges that can trigger lapses, 2) helping relationships with people who can support the change, and 3) positive environments.
Self-Efficacy And Identifying Challenges That Trigger Lapses
A lot of what is required to move from taking initial action to successfully maintaining new habits involves establishing self-efficacy – the confidence and ability to rely on oneself – which is vital for us to be able to stick to our commitments.
Because while friends and family may be happy for you when you succeed in reaching a certain goal (e.g., losing 20 pounds), they will probably be less inclined to celebrate the everyday steps you take to maintain the success (e.g., keeping up with a regular exercise routine and eating healthy meals every day). Accordingly, we can't always rely on our surrounding circles as much, if at all, when it comes to the everyday moments of engaging willpower and emotional commitment to stick to habits – this level of commitment (and recommitment, when it comes to cementing new habits) can be mundane and are often very personal. And very prone to lapse.
Thus, when it comes to sustaining the everyday habits important to maintain long-term change, the self must often become the sole source of sustainability.
Example 3: Franklin's fiancée Betty is really proud of him for making a commitment to save more because they want to buy their own home and have a nice wedding one day. The evening he told her about the new plan, she celebrated with him by taking him to dinner.

While Betty is certainly happy for Franklin and knows that saving more is a big step toward their goals, the excitement of Franklin's commitment to save wears off a bit over time. Betty does not think about additional special dinners every time Franklin manages to make another savings deposit, and after he manages to keep up with his saving plan, Betty doesn't really think about continuing to praise him for his commitment.

However, because Franklin has developed good self-efficacy (with support from his financial advisor), he doesn't really need to rely on Betty's encouragement to stick to his ongoing savings habits – while he appreciates Betty's support, he is motivated more by his own internal desire to stick to his plan.
While it is certainly hard to get started (in moving through the Pre-Contemplation Stage and making it all the way to the Action stage), it can be even harder to keep new behaviors going. This is often the case because individuals are always going to be faced with challenges that trigger lapses, some of which can be navigated around, but some cannot.
As experienced by Franklin's fiancée (and even by Franklin) in the example above, the novelty and excitement of new goals tend to wear off over time. And then the new behavior may no longer seem as fun or appealing, yet still requires daily recommitment to keep moving forward.
Developing self-efficacy, therefore, is a valuable strategy to stay focused on the goal and for dealing with the daily obstacles (planned for or not) that arise and challenge one's resolve. At this stage, staying the course is very much dependent on the individual's ability to keep going and keep trying as they navigate through the tough challenges that arise.
Example 4: Franklin is meeting with his advisor Adam to talk about his progress and the upcoming move. Franklin has been saving for 4 months now and is feeling good about his progress, but some days are just harder than others.

Adam understands that Franklin is struggling and wants to help Franklin recognize the tremendous progress he has made in developing the self-efficacy that will help him rise to the challenge of persisting and staying the course.

After Franklin expresses to Adam his concern about being able to stick to the plan they developed, their conversation continues as follows:

Adam: So let's jump right in and take a closer look at how things are going. On a scale of 1 to 10, where 10 is perfectly comfortable and in control with ongoing financial commitments, where are you today?

Franklin: Well, if I am being honest. I feel like a 7 today. Yeah, I am in control but man… some days I find myself at the electronics store imagining how much more fun this would all be if I just bought a new stereo system. Basically, I am doing it, but I don't like it. Temptations are all around, and it is still pretty hard. This does not feel normal yet.

Adam: Franklin, thank you for sharing. Yes, if you do not mind me saying so, although I wish you were at a 10 it is totally normal to feel how you feel. Turning action into a habit is hard work, and it does not happen overnight. Tell me, though, what made you say 7, and not 6?

Franklin: Hmmm. Well, the other day, I was wandering around in the sporting goods section at the store. And I darn near had myself convinced that if I bought new golf clubs that I would start golfing instead of wandering around stores thinking about what I can't buy right now. But, after messing with the clubs and practicing my swing, I knew I was just impulsively thinking about buying something. I had no true intention of actually doing any more golfing than I currently do. I guess what it boils down to is that I am pleased that I am more aware of what I am feeling, why I am feeling it, and to a certain extent that I do have the ability to override it. I do not know if I would have done that a year ago.

Adam: Incredible. Really. Correct me if you do not see it this way, but from what you have just told me, you are growing your own internal strength, your own financial self-efficacy. I know that things are still tough, but you have just verbalized that you do see change and you do see new habits forming!
In the exchange above, Adam is using a number of communication skills, including scaling questions, reflective listening, and compliments, which all encourage his client Franklin to see himself as a changer, a doer, and even a habit creator.
Franklin has expressed that he has used financial self-efficacy, and Adam takes the opportunity to acknowledge this and to reinforce its power and importance. Adam didn't necessarily 'do' anything other than to take the time to listen to what Franklin has done for himself and then to reflect that back to Franklin.
Even though Franklin feels tired, defeated, frustrated with himself, and as if he is simply waiting for what feels like an inevitable lapse, Adam was able to engage in a short exchange, which helped Franklin to realize that change is indeed happening and that new habits are forming, which was extremely powerful for Franklin and his continued commitment.
Furthermore, because of the inherently private nature of one's finances and the resistance they may have in wanting to share their financial details or situations with others, people may tend to find themselves alone in their fight for 'good' financial behavior. This is another reason that self-reliance is particularly important for long-term financial change. As such, when advisors are able to take the time to help clients learn their triggers, encourage them and celebrate progress, even learn or see how they talk to themselves and talk themselves down from buying golf clubs or any other small, but tough feat, those really help handle stress and avoid lapses.
Helping Relationships
Developing a reliable social network and finding trustworthy people that you can lean on for support are great ways to help individuals who have reached the Action stage maintain the habits important to achieve their ultimate goals. These helping relationships can serve to normalize the struggles that individuals face by sharing tips for perseverance or even just by commiserating how hard the struggle to stay on track can be.
But isn't personal finance… well, 'personal'? Yes, it is. However, while sharing issues about one's finances with other trusted individuals may be a difficult step, it can also be a very powerful step. To illustrate, Dr. Derek Tharp wrote about how Dave Ramsey's Financial Peace University relies on the power of groups working toward goals together as a particularly effective strategy. Ramsey has helped many followers achieve their financial goals and his group-based approach has become a successful method for many (over 5 million families!) to learn how to build better financial habits.
People who aren't interested in sharing the personal details of their financial situations can still find ways to share their goals without disclosing specific dollar amounts of their goals. For instance, the individual may still share with their friends that they're trying to save more for a house down payment and consequently trying to eat out less often (so anyone up for potluck!?). By focusing on the process of developing habits (versus whatever dollar amount is involved in reaching their goals), individuals can seek out advice and support to discuss what works and what does not work to maintain good habits, which also helps simply by keeping the focus on the goal top-of-mind and can be very beneficial for keeping the good going.
The central point is that when things get tough and the temptation to lapse looms large, helping relationships give us someone to turn to, to talk through issues, and, when we do lapse, help get us back on track. While financial advisors can definitely be part of this social support structure for their clients, it is still worthwhile to encourage clients to find them in other places, as well.
Positive Environments
Related to understanding oneself and the triggers that potentially lead to lapses, positive environments (often called stimulus control) can help individuals gain the foresight they need to avoid certain situations.
Think of the last time you compulsively watched the news about some event – did you feel less stressed and more in control after having done that? Not likely. Think of the last time you had a rough day and decided to reward yourself with a little retail therapy – do you remember what you bought or whether you even used what you bought all that often? Or the last time you worked on something that took a lot of stamina and then went to the fridge for some ice cream – was that healthy behavior that did anything to really help the situation?
These scenarios illustrate the pervasive nature of triggers, and how stimulus control can curb unwanted behavior (In example 4, for instance, Franklin knew window shopping was a dangerous game and, at first, had himself convinced golf clubs would curb future shopping outings. But he was able to see through this and told himself that these are examples of both self-efficacy and stimulus control). Knowing ourselves and the things that trigger us can help us set boundaries around triggers that can lead to unwanted behavior. One simple way to establish boundaries is to implement a nudge, which involves simply automating the 'right' behaviors that can dramatically reduce stress and worry.
Another way to create positive environments to support the transition into the Maintenance stage is to find ways to manage triggers that can cause lapses (at least to an extent). This is where identifying triggers and brainstorming ideas about how to deal with those triggers can come in handy.
Example 5: Franklin and his fiancée have talked about the obstacles they think can derail their savings plan. One of the things they identified was their excessive spending on dining out.

As they brainstormed ways to deal with this challenge, they decided to implement a nudge for themselves – a weekly meal-planning ritual to reduce last-minute impulses to just order in.

Additionally, they also decided to put notes up around their home to remind them of their saving goals. Having these notes on their laptops and tablets has helped them avoid filling their Amazon cart with non-essential purchases after a rough day.
Advisors Are Positioned To Normalize 'Lapse' And Link Clients To Personal and Social-Network Help
The three tools needed to effectively deal with lapses and to move from the Action stage to the Maintenance stage – self-efficacy, helping relationships, and positive environments – are not necessarily difficult to attain, but they do take some introspection and planning. Which is where financial advisors can help!
Advisors can engage these tools and present them to clients while helping them understand and accept that lapses are common because stress is common. They can do this by creating a safe space (positive environment) to hold conversations that explore triggers and how to deal with them (developing self-efficacy), and by simply being there to encourage the client and to help them identify others who can also be there to support them (helping relationships.)
One key consideration when meeting with clients is the importance of labeling the stress and the lapse as the external problem to fix; it is not an internal character flaw in the client that needs to be fixed. Rather, identifying ways to remove external stressors or adopting new behaviors to respond to those stressors differently is the goal. It is also important to know that it is okay to openly discuss the challenges that lapses present – there is no need to ignore the fact that dealing with lapses can be very rough. This helps to alleviate the shame and stress that can come up when lapses do happen, which can make it easier for the client who may have lapsed to start anew.
Offering A Safe And Positive Environment To Discuss Setbacks And Plan For Future Lapses
The advisor's office (whether it be a virtual or an in-person setting) can be a great setting for clients to share their experiences with lapses. Discussing plans to deal with situations that can trigger clients into lapsing can normalize lapses for the client and help them deal with them successfully despite the temporary setbacks that can happen.
Example 6: Adam, the financial advisor, is about to meet with Clara, his client. Clara has been struggling to implement new habits to help her meet financial goals, which Adam has been helping her with.

Adam is very happy with the progress that Clara has made and wants to ensure that she knows his office is a safe space for her to discuss her past struggles and how she will tackle future lapses.

He makes it a point to take time during a routine meeting to bring the subject up, to encourage her to discuss these issues with him whenever she feels stuck.

Adam: Thanks for coming in today! I am so thrilled for you that you have implemented these initial steps towards your financial goal. You have worked really hard, and I wanted to celebrate that win!

Clara: Thanks, yeah. I do feel really good about it.

Adam: If I may, I have a question for you. I want to think a bit more about this new habit with you.

Clara: Shoot.

Adam: So, I know from when we first started working together that this wasn't the first time you had started to work toward that goal…

Clara: Yes, that was why I reached out. I knew I needed help.

Adam: Tell me a bit about those initial tries. Looking back, describe what derailed you.

Clara: Well…
The goal of this conversation is simply to take time to explore past attempts for clues related to triggers. Once those triggers are identified, the advisor and the client can work together to put practical, positive environmental controls in place.
Helping Clients Accept Responsibility For Lapsing… Without Beating Themselves Up
Another point to consider when broaching the subject of lapses with clients is how to help them accept responsibility (and develop self-efficacy) when those lapses arise without unnecessarily blaming themselves and falling victim to negative self-talk.
Example 6: Adam, from the previous examples, is continuing his conversation with his client Clara and wants to help her explore ways to take responsibility for her lapses without berating herself when they happen.

Adam: So, correct me if I am wrong, but would it be fair to summarize your past attempts when things didn't go as planned in the following way: You started to make changes, but when things got tougher, it was difficult to hold yourself accountable, and a lapse ensued.

Clara: Yes, it is hard to keep going sometimes. Stress just comes out of nowhere, it seems. And yeah, yeah. I didn't hold myself accountable for my commitment.

Adam: Let's explore this a bit more and talk a bit about how you intend to hold yourself accountable this time and what you think you can do differently. I also want to find out how you see me and others providing support for you? I know that's a lot to go over, so let's start with the first one. Give me an example or two of your plans for personal accountability.
Basically, some people don't always lapse when they encounter stress, so stress isn't always the sole issue that results in lapses. Personal responsibility and the manner in which a person responds to stress also matters, and helping clients develop self-efficacy can do wonders to help them manage stress more productively. Clients will also be more confident about their ability to stick to their new habits and will be better able to deal with and get past future lapses (as they will still arise!).
While we often reward people for starting a new challenge, it's often harder to offer ongoing support or enthusiasm when they keep at it on a regular basis. But advisors can easily find ways to acknowledge their clients when they know what the client has identified as triggers and how they have planned to react. For example, if an advisor sees that their client has been adopting new behaviors to actively avoid a lapse, this can signify that the client could be having a tough time. Recognizing this behavioral cue, the advisor can let the client know that they are doing a great job at working hard to stick to their plan.
Said another way, while the Action to Maintenance path is often a solitary one, it does not always have to be that way. Letting clients know they are recognized and appreciated for their hard work and commitment to change can mean a lot to the client and can encourage them to continue flexing their financial self-efficacy abilities.
The Importance Of Social Support To Maintain Lasting Change
People don't always have the opportunity to have money conversations, especially when those conversations might make them feel bad about themselves. Accordingly, it is important to remind clients that you want to be there for them through the highs and the lows.
Advisors who work with their clients to address lapses and encourage them to have difficult money conversations will create strong relationships that can play an important role in keeping the client on track. Because many times, advisors may not find out about significant developments in a client's financial situation until well after they have already happened and when it is too late to respond favorably to the situation.
Sometimes this can happen because clients are afraid to share with their advisor things that have derailed them from their plan, possibly out of shame or guilt. So advisors reassuring their clients that they do want to hear from them when things happen to them (whether the news is good, bad, or anything in between) and that they are there to support the client – no matter what the news might be – can feel encouraging and supportive.
The final thing advisors can do for clients is to create opportunities to celebrate and mingle with others who may also be in the Action or Maintenance stage of change. Again, money can be intensely personal, and people may not feel inclined to share their financial goals and challenges in meeting those goals… unless they are prompted to do so. For advisors who have a specific niche, organizing celebratory functions for clients can be an especially easy (and fun!) project to get groups of people with common interests and experiences together to share their struggles and victories.
To this end, intentionally prompting clients to get together and encouraging them to share their experiences can be a good way to let clients celebrate what they have done and learn about what has worked for others that they are proud of.
Getting a like-minded and financially similar group of clients together to share stories can help them feel understood as part of a group in a comfortable space with peers and that, no matter where the client may be along the continuum of reaching their financial goals, there are others who are in the same situation the client has been in the past, others that are right there alongside them, and even others who have reached the same places where the client is aspiring to get to!
Although financial planning celebrations are far different from Alcoholics Anonymous meetings, there are important similarities worth pointing out. Both involve people who have struggled with challenges – whether they be about how making a financial change has dramatically reduced stress or about how maintaining sobriety has improved family relationships – and who are now coming together to discuss their low points and share their wins in the interest of creating a community of support.
These events can be about more than just celebrating and recognizing achievements; they also provide a special opportunity to learn about others with similar struggles. Offering clients this opportunity to network and connect with others can be empowering and fulfilling. Because we all struggle with finances, and we all have good days and bad days – there is no reason for anyone struggling with money challenges to feel alone.
---
Reaching the Action stage of change is a huge event, but it does not necessarily mean that clients are totally out of the woods. Many (perhaps most) individuals will experience lapses after getting started on a plan to maintain new habits. Accordingly, by normalizing lapses and planning for those lapses, advisors can help clients stay on track with their financial plans (and even get back on track when lapses inevitably do take place!).
In short, the ultimate goal is to keep the good going. Financial advisors can help clients who have taken the leap – from Pre-Contemplation, Contemplation, and Preparation – and who have made it to Action by encouraging them to maintain their new habits through financial self-efficacy, helping relationships, and positive environments!