Executive Summary
Last month, XY Planning Network held its fourth Annual FinTech Competition in the Union Station Hotel in St. Louis, Missouri. Each year, the FinTech Competition showcases software providers serving financial planners that are startup companies with either $1 million or less in revenue, or that have been in business for less than one year.
In this guest post, Bill Winterberg – financial technology consultant and founder of the tech blog FPPad.com – provides a recap of each finalist's fintech presentation demo, which included a range of tools and services for financial planners, from tax planning and college financial aid planning software, to commission-free custody services and client survey software.
Bill kicks off with highlights from Holistiplan's presentation on their innovative tax planning software, and how it can take a client's entire tax return, digitize the data, and produce a client-friendly detailed report in less than a minute. The company aims to fill an important gap with its fintech offering by serving the large majority of financial advisors (estimated at over 90%!) who may collect tax documents from clients but have no tax planning software used in their businesses to support the analysis of all that tax information.
From there, additional XYPN FinTech Competition highlights, in the order of presentation, include:
Altruist (commission-free RIA custody services), which bills itself as a "commission-free digital custodian" providing a low-cost option for financial advisors to manage and report on their clients' accounts held across traditional custodians, including account aggregation tools for outside investment accounts. Advisors can create custom reports with an option to set up a client-facing dashboard for clients to access and view their reports. Portfolio rebalancing tools also help the advisor manage and submit trades, and include automatic rebalancing features, trading of fractional shares, as well as commission-free trading.
Knudge (client engagement software) offers financial advisors a tool to help their clients stay on track with shared to-do lists. The software integrates with CRM systems, and lets advisors send custom reminders to their clients to keep them on track with given tasks they need to accomplish to achieve their financial planning goals. Clients can access their 'nudges' either through email or phone app.
College Aid Pro (college financial aid planning) offers software tools that help advisors guide their clients through the process of evaluating and selecting undergraduate colleges as well as the financial aid options available to attend each school. The software also creates custom reports that show details such as anticipated college expenses, grant and scholarship availability, and projections of anticipated earnings after graduation.
Anvil Foundry (form-filling document automation) aims to streamline the (digital) completion of routine paperwork in a financial planner's daily workflow, including tasks such as opening new accounts and onboarding new clients (and simultaneously populating that data into other technology systems the advisory firm uses).
NEXA Insights (client survey software) provides a client survey tool that helps advisors create customized surveys helping them identify and track client trends, as well as assess client feedback in relation to other firms also using NEXA. The ultimate goal of the software is to provide information that will help advisors increase engagement and enhance the value-add offered to their clients.
After all finalists presented, a panel of judges – including Michael Kitces, guest-post author Bill Winterberg, and Robert Sofia (co-founder of Snappy Kraken and winner of the 2016 XY Planning Annual FinTech Competition) – named Holistiplan the 2019 winner of the competition for its easy-to-use analysis tools, and for providing a much-needed tax analysis option for use by financial planners. The judges also awarded an Honorable Mention to College Aid Pro for tackling the challenge faced by millions of students annually of evaluating undergraduate institutions and financial aid for families.
The Fifth Annual FinTech Competition will take place on October 12, 2020, at next year's XYPN Live conference in Denver, Colorado.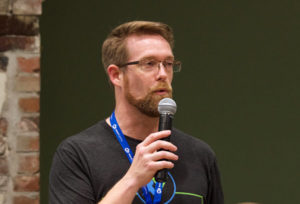 In a standing-room-only meeting room in the Union Station Hotel in St. Louis, Missouri, the XY Planning Network held the Fourth Annual FinTech Competition on Tuesday, September 10, 2019, showcasing the latest in financial planning-focused startup companies.
Each year, six finalists are selected from dozens of submissions – all startups with less than $1 million of revenue or in business for less than 12 months – and awarded the opportunity to introduce their solution to an audience of entrepreneurial-minded financial planners attending XYPNLive, the XY Planning Network's annual conference. Presentations were limited to ten minutes, with five minutes allocated at the end of each presentation for questions from the judges. This year's judges were Michael Kitces, co-founder of the XY Planning Network and Publisher of Kitces.com, Bill Winterberg, financial technology consultant and founder of tech blog FPPad.com, and Robert Sofia, co-founder of Snappy Kraken (and winner of the 2016 XY Planning Network Annual FinTech Competition).
The 2019 finalists featured technology across the spectrum of financial planning services, including tax planning, college funding, client engagement, RIA custody services, and more. Here's an overview of each finalist's presentation, listed in the order they presented. And be sure to read to the end to learn which company was named the winner of the 2019 XY Planning Network Annual FinTech Competition!
Holistiplan – Tax Planning Software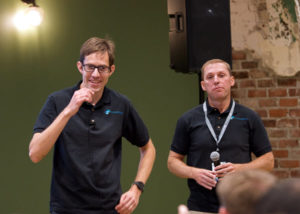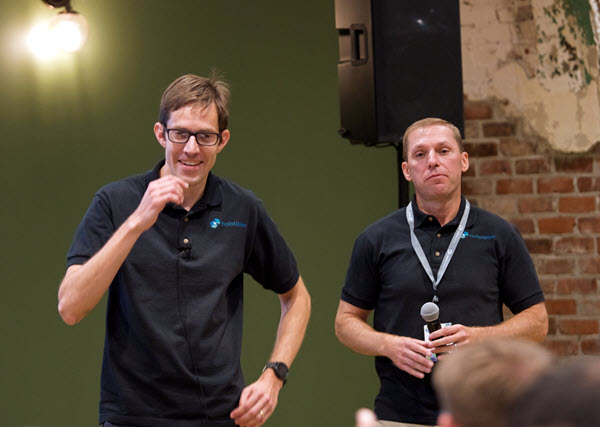 Holistiplan provides software that converts client tax returns saved in PDF format into client-friendly, advisor-branded reports that summarize important tax figures and outline potential tax planning opportunities for clients.
Holistiplan highlighted how a typical financial planning firm's onboarding process nearly always includes a request for the client's tax documentation, but continued by showing a statistic of how few firms actually leverage (or can even absorb) much of the information contained directly in the requested sometimes-hundreds-of-pages-long tax documents.
Citing one popular software survey of financial advisors, Holistiplan indicated that less than 8% of all survey respondents said they use tax planning software in their business. It's generally safe to assume that the majority of financial firms, potentially a number exceeding 90%, don't use tax planning software of any kind to generate tax planning recommendations, or they use a spreadsheet program such as Excel, general experience, or a combination of both.
To address the gap in tax planning software use, Holistiplan developed a solution that allows financial planners to upload tax return documents saved in PDF format into the software. Then, behind the scenes, Holistiplan's software engine performs document and character recognition on the file in order to identify the type of tax return document uploaded, and extract pertinent tax information and figures from the forms. In less than one minute, Holistiplan generates a side-by-side view of the original PDF and the data extracted from the document in an advisor-branded summary report that can be shared with clients, along with a scenario analysis tool populated by the extracted tax return data.
Planners can use a side-by-side view to audit data extracted from the original document, as PDF files of manually scanned tax returns may not be as clear or as legible as tax software-generated PDF forms. Planners can also open the summary report and customize paragraphs of tax observations automatically generated by Holistiplan (e.g., add or remove text on marginal tax brackets, underpayment penalty safe harbor language, prompts for HSA deductions, etc.). Finally, planners can use the scenario planning tool to illustrate the tax ramifications of what might happen in the event of additional income, deductions, self-employment activity, tax credit eligibility, and more in the taxpayer's household.
According to Holistiplan's website accessed in September 2019, pricing begins at $75 per month for up to 10 tax return uploads, with higher subscription pricing for larger volumes of uploads.
Altruist – Commission-Free RIA Custody Services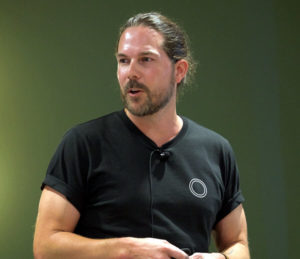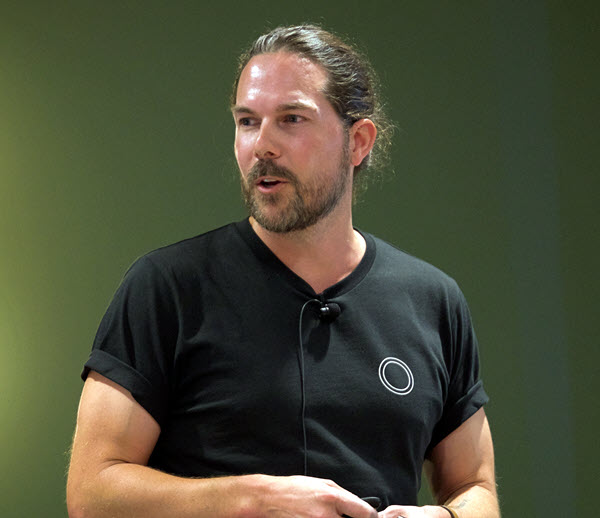 The second presentation was made by Altruist, billed as a commission-free digital custodian for financial advisors.
Altruist began by referencing the proliferation of user-friendly and elegantly designed investing apps marketed directly to consumers in today's financial services marketplace. In addition, Altruist emphasized that not only does the design of new investing apps appeal to both emerging and experienced investors, but the low-cost pricing structures are equally attractive to investors seeking to maximize the value they receive when investing their long-term savings.
But when surveying the marketplace on services built specifically for advisors and wealth managers, Altruist's founders felt the existing solutions fell short of what financial professionals deserve from a vendor, and also what emerging investors now expect from their professional relationships. So Altruist decided to build a solution.
Altruist is a single software platform that allows financial advisors to view, manage, and report on all of the accounts they manage on behalf of their clients. In addition to accounts held with traditional custodians (Altruist mentioned current support for accounts held with TD Ameritrade Institutional, with support for Schwab Advisor Services, Fidelity, and others coming in the future), Altruist also performs account aggregation for client accounts held away at other financial institutions, as well as cash and liability accounts at traditional banks, credit card companies, and lenders.
The Altruist dashboard allows advisors to easily identify trends in assets under management, drill down into trading activity occurring in individual investment accounts, and generate both advisor-level and client-friendly reports featuring information on account holdings and portfolio activity. In addition to portfolio management, Altruist also performs fee calculations, invoicing, and billing without the need for additional third-party applications.
Altruist demonstrated how the platform allows advisors to configure custom portfolio models and assign one or more household accounts to a model so that client portfolio allocations are constantly monitored, ensuring allocations are within the model's specified tolerance. When any allocations exceed the model's targets, Altruist generates the recommended trades to restore the portfolio's allocation to the model's target, which the advisor can subsequently review and transmit to the appropriate custodian. Advisors may also choose to enable a client-facing dashboard so that clients can log in to the platform and review client-friendly reports on account holdings, portfolio performance, fee billing, and a variety of other account attributes advisors can choose to share.
In the near future, Altruist said it would register as a broker-dealer and qualified custodian, providing a seamless software and investment custody and clearing solution for financial advisors who want to move client accounts to Altruist's custody platform. This addition is anticipated to support the trading of fractional shares, automatic portfolio rebalancing, and commission-free trading.
During its presentation, Altruist said that pricing for the platform is free for the first 100 accounts, and each account thereafter costs $1 per month. Altruist also mentioned that the company would generate revenue through net interest income cash sweep programs, securities lending, and payments for order flow, similar to the revenue-generating practices performed by existing institutional custodians that offer custody services to RIAs today.
Knudge – Client Engagement Software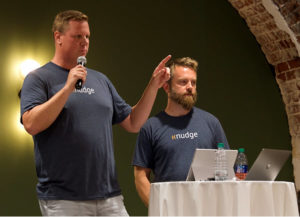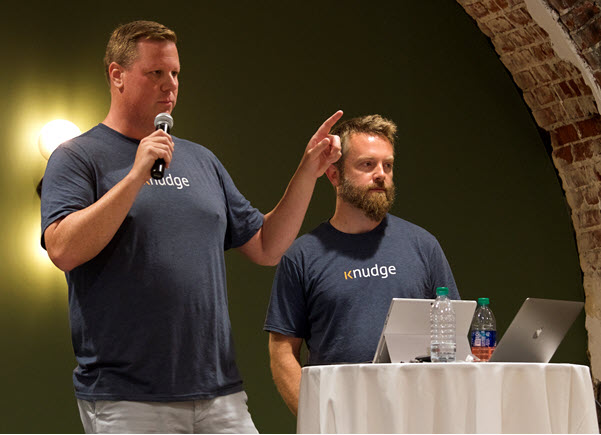 Next up was Knudge, introducing technology to help advisors create and share to-do lists with their clients.
Knudge discussed how one of the biggest challenges facing financial planners today is getting clients to actually follow advice and recommendations presented during a planning engagement. Too often, Knudge said, clients are instructed to perform tasks and activities that only they can complete, but many clients fail to follow through for a variety of reasons.
To address this gap in client advice adherence, Knudge developed what it calls "advisor tech" (not to be confused with fintech!) built to increase cooperative collaboration between planners and clients. To use Knudge, planners import a list of clients from a CSV-formatted file (direct integrations with popular CRM software are planned for the future) and then click into the client's record to view the status of active and archived 'nudges'. Each nudge consists of the task description, a specified due date, and the ability to set custom reminder intervals. Nudges can also be viewed in a calendar so that planners and clients can see what to-do items are coming up in the weeks and months ahead.
New nudges can be entered manually or can be selected from a library of templates. Planners can also create and save their own custom templates of nudges to be used when the same action items are recommended to a cross-section of the firm's clients.
On the receiving end of Knudge, clients have the choice to receive prompts from Knudge via email, or from an advisor-branded app they can install on their mobile device that offers more convenient nudge management versus email. Clients can simply swipe left in the Knudge app to quickly mark a task as complete, snooze a task for a short period of time, or send a request for additional information from their planner regarding the task.
Currently, Knudge does not allow clients to add their own nudges, but mentioned that the company would consider adding this functionality based on user demand, as well as deciding what kinds of client nudges should and should not be permitted in the app (a client-added grocery list seemed to be an item the audience of planners did not want to see in the Knudge dashboard!)
Pricing for Knudge announced during the competition is $99 per month per advisor, which includes the archiving of all nudges and correspondence related to nudges within the platform.
College Aid Pro – College Financial Aid Planning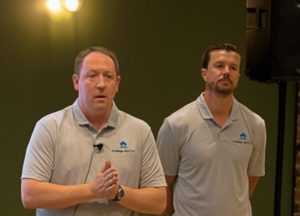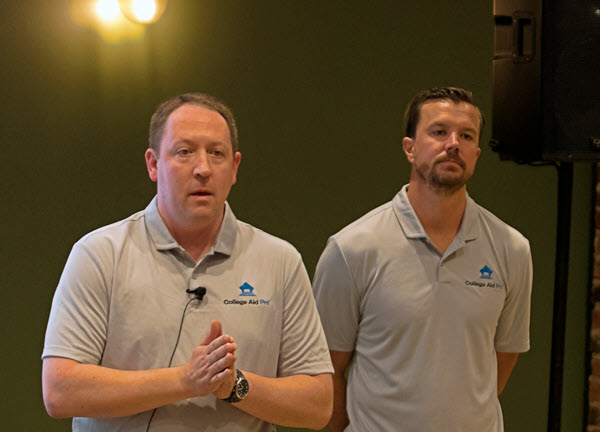 College Aid Pro presented next, addressing the challenges parents and students face when evaluating their options to select schools and pay for undergraduate education.
Each year, millions of high school seniors and undergraduate students file the Free Application for Federal Student Aid (FAFSA) which generates a Student Aid Report (SAR) along with an Expected Family Contribution (EFC) amount based on the information reported by the family. Many, but not all, colleges use the EFC to determine the eligibility amount for federal grants, work-study positions, and loans.
College Aid Pro explained how three main formulas exist for determining financial aid amounts and eligibility: the FAFSA, College Scholarship Service (CSS) Profile, and Section 568. Because of the multiple formulas, College Aid Pro allows financial planners and families to screen colleges based on the formulas used by the respective institutions.
In addition, College Aid Pro allows families to specify the student's intended major, which can be used to forecast the student's average salary after graduation (and the prospective ROI for attending college). Should a family have multiple children anticipated to enter college simultaneously, College Aid Pro estimates the impact on the EFC. Details on anticipated student income or assets can also be included to further refine the EFC estimates.
Once all student and household information are entered, financial planners can use College Aid Pro to guide families through the college screening process by showing the anticipated net cost of college, factoring in details College Aid Pro contains in its database about grants, merit-based scholarships, and automatic scholarships for which the student qualifies.
College affordability illustrations show costs for a full four years, which is particularly helpful for those households that expect to have multiple children enrolled in college simultaneously. Tuition and fee details can also be viewed by school, or families can filter schools by screens such as automatic scholarship eligibility, which can quickly identify the top institutions likely to offer significant aid for the family.
Alternatively, financing details of several colleges can be viewed side by side, further clarifying which institution might be the best fit for a student from a financial perspective. Financial planners can also modify values used for higher education expenses in cash flow and portfolio management projections for their clients, based on their particular expectations of future college expenses.
Once planners and families feel more confident about the true net costs of college, College Aid Pro completes its financing illustrations with the amount of loans families can expect to borrow, approximate monthly payments, and whether or not a household should expect a surplus or deficit in funds allocated to higher education costs.
Finally, College Aid Pro includes a link to a community message board for subscribers, where insights and discoveries can be shared to better assist students and their families with the daunting task of screening colleges based on price, eligible aid, and long-term financing implications.
Pricing for individual licenses of College Aid Pro starts at $69 per month, with enterprise licenses available for larger financial planning and wealth management firms.
Anvil Foundry – Form-Filling Document Automation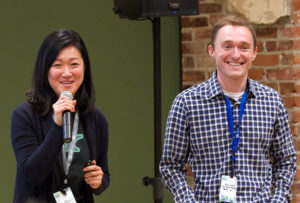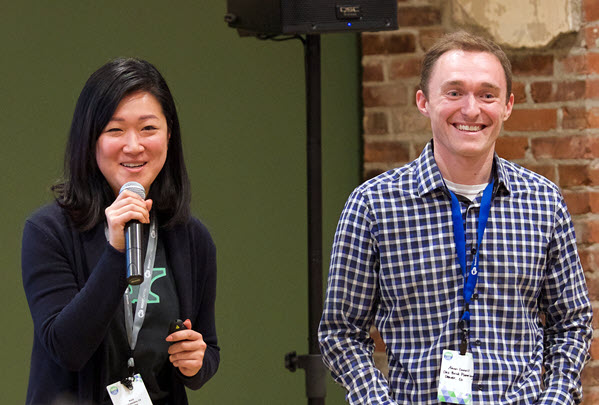 The fifth presenter in the FinTech Competition was Anvil Foundry, discussing its solution to facilitate the (digital) completion of routine paperwork in a financial planner's daily workflow.
Anvil Foundry described how financial planners can build their own custom web-based questionnaires to gather data from clients, and how the data captured is mapped by the planner to a destination document, such as a custodian address change request form. Multiple document destinations can be mapped for the same client data, so clients only need to enter information once, and that data can be routed to different forms on demand at any time, eliminating the need for planners to repeatedly request client data and avoiding error-prone copy and paste actions across a collection of documents.
The company also spoke of its integration with DocuSign, allowing clients to apply an electronic signature to their data entered in the same web session. Behind the scenes, Anvil Foundry validates common data fields such as mailing addresses, telephone numbers, and email addresses to prevent invalid data leading to forms declared to be "Not In Good Order" (NIGO) by a receiving financial institution.
If planners find the webform customization process too daunting for their skillset, Anvil Foundry provides access to its team of developers to create data intake questionnaires on the planner's behalf. The fee for the form customization varies based on the complexity and amount of data being collected and validated.
Finally, addressing the issue of data security, Anvil Foundry stated that standard bank-level encryption is employed to protect personally identifiable information collected through the data gathering process. The company offers a handful of free forms on its website, including IRS Forms W-4, W-9, and Section 83(b). Pricing for the service varies and is based on the quantity and complexity of custom forms requested.
NEXA Insights – Client Survey Software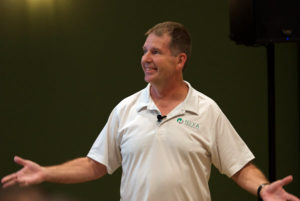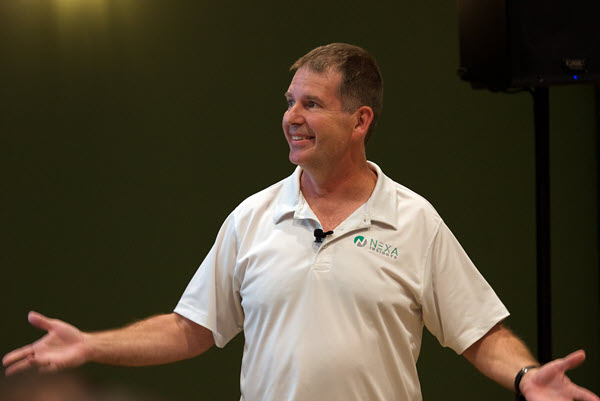 NEXA Insights wrapped up the competition with a demonstration of its client survey tool designed to help planners identify the overall levels of client satisfaction among their active relationships.
NEXA Insights developed a core list of 16 questions based on research examining how customer satisfaction of service providers is quantified. Planners can customize the surveys with questions not included in the standard NEXA Insights survey, which takes clients about three and a half minutes to complete and, according to NEXA, leads to higher rates of survey completion.
After collecting survey responses, financial planners log in to their NEXA Insights dashboard to view a detailed collection of survey results, including client net promoter scores (NPS), levels of engagement, and much more.
Planners can compare and contrast their insight information with anonymized data of other firms to assess their overall performance relative to other firms that use NEXA Insights. Client engagement results can be viewed by individual planners or by regional offices where applicable.
One of the more compelling insights available is the 'relationships at risk' result, enabling planners to recognize clients that may have become disengaged from the relationship for a variety of reasons. Using this insight, a planner can proactively reach out and reengage with a client to discuss ways to better meet the client's needs.
According to NEXA Insights, clients are more inclined to share honest feedback about their relationship with their financial planner through a third party versus a survey administered directly by the firm. As part of the survey, clients have the option to enter comments and feedback regarding their experience with their financial planner. NEXA Insights then applies a 'synonym analysis' on the open-ended feedback to further quantify client sentiment regarding their planner.
NEXA Insights encourages planners to solicit feedback from clients about once a year, and after several years of client feedback, planners can view trends and patterns over time to further explore how they can better engage with clients and ensure their clients' needs are being met.
NEXA Insights charges $1,400 for administering a survey, with the option to conduct annual surveys at that price point every year. Additional fees apply for surveys targeting a larger respondent pool and/or requiring higher levels of customization.
Winners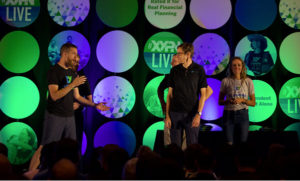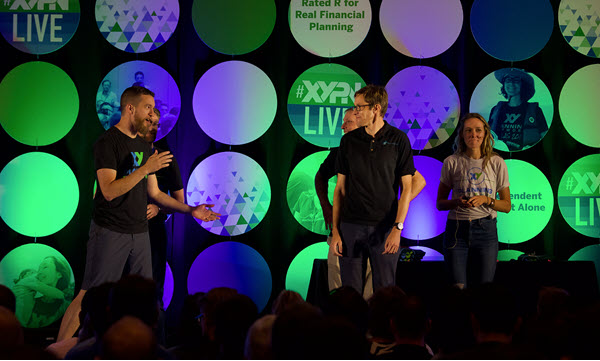 After extensive deliberations by the judges, Holistiplan was announced as the winner of the 2019 XY Planning Network Annual FinTech Competition. Holistiplan's software was recognized for its ease of use in offering tax planning scenario analyses with minimal data entry, as well as its potential to address the significant gap in tax planning software utilization reported by advisors and planners.
This year, the judges also elected to give an Honorable Mention to College Aid Pro for facilitating the daunting task of quantifying anticipated college costs both before and after financial aid and other tuition offset incentives. With millions of students and their families applying for college each year, the judges felt College Aid Pro deserved recognition for its potential impact on the households facing the college decision-making process, and for guiding these families through available financing options, ultimately helping them reach better outcomes in achieving their higher education goals.
The Fifth XYPN Annual FinTech Competition, which takes place during the XYPNLive 2020 Conference, is scheduled for October 12, 2020 and will be held at the Sheraton Denver Downtown, in Denver, Colorado.