Executive Summary
In recent years, understanding and applying concepts of financial psychology have become increasingly important skills used by financial advisors. While technical knowledge can help advisors develop objectively sound financial strategies, turning those strategies into advice that the client will actually follow often requires some knowledge of the client's personality, culture, and background, so the advisor can deliver their advice in a way that is meaningful and motivating to the client.
One powerful tool for better understanding a client's financial behavior and psychology is an exploration of their "money memories" – the key moments in a person's past that can shape their current beliefs and actions around money. By encouraging clients to reflect on these influential events from their past, advisors can help them examine their current behaviors more objectively and recognize the reasons for feeling so stuck (their change inhibitors), which can make it easier to identify workable strategies that will help their clients get 'unstuck' in challenging areas of their financial plan.
However, money memories can be a very sensitive topic for many people given the emotions (both positive and negative) that these conversations can elicit, and clients may feel deeply vulnerable when talking about their money memories and past decisions. If an advisor asks about money memories too early in the relationship – without first having built a deep foundation of trust – the client could feel as if they are being judged on their past or present actions and become put off or defensive, shutting down the conversation until their trust can be rebuilt. Which means that money memory conversations that are approached deliberately and respectfully can make them more productive and insightful.
Advisors can prepare their clients for the conversation by providing an agenda outlining the discussion topics well in advance, which can give clients an opportunity to contemplate their responses ahead of time. And keeping the conversation as an open-ended exploration of attitudes and feelings (rather than using it to diagnose specific problems or behaviors, which can feel overly judgmental to some clients) can help clients feel more comfortable about having a candid discussion of their money memories.
Ultimately, money memory conversations are about giving clients the space to explore their own perspectives and perceptions of their experiences. The simple question "What's your earliest money memory?", followed by respectful and open-ended follow-up questions to explore the client's thoughts and feelings more deeply, can help clients recognize for themselves the ways that past experiences may manifest into current behavior. At the same time, helping clients uncover these memories for themselves can give advisors deeper insight into the client's psychological approach toward money – helping the advisor give advice that aligns with what matters most to the client (and that can help them tackle their most challenging obstacles)!
Money Memories Can Reveal Our Attitudes About Money And Help Uncover Financial Change Inhibitors
We all have many memories about how money has played a role in our lives, along with the emotions and ideas that have arisen from those memories. These memories come from a wide array of different sources and serve to shape our attitudes and beliefs around money, often presenting mixed messages that yield confusing lessons. For example, a child may remember their parents teaching them that they should always save what they have for a rainy day. However, they may also remember times when they felt guilty or greedy for not spending extra dollars to enjoy time with their friends.
Accordingly, when we take time to reflect on our money memories, we find that they offer a unique lens through which we can view our current behavior and feelings around money. Because all memories – including those that deal with money – impact the development of our unconscious beliefs and, as such, they can also influence our current behavior and emotions. Which can be especially important for individuals whose money memories may be inhibiting behavior that keeps them from moving toward their goals.
Consider the following scenario.
Bobby is a highly skilled surgeon and knows that he needs more liability insurance and life insurance coverage. Every time Bobby visits his financial advisor, though, he always notes that he has failed to call his insurance agent to set up the additional coverage.

Bobby's advisor is confused by this behavior because Bobby clearly understands the critical need for more insurance to ensure both he and his family are financially protected. Bobby has expressed that he is very worried about his family's welfare if something were to happen to him that would prevent him from providing the financial support they rely on.

What Bobby's advisor doesn't know is that when Bobby was younger, his grandfather died in a tragic accident, exactly two weeks after increasing his life insurance coverage.

Flash forward to today. Bobby does not actively think about the association he subconsciously makes between purchasing insurance and his own untimely death, but the idea of increasing coverage causes an uneasy feeling that something bad will happen to him immediately after he does so. This makes it easy for him simply to put off taking care of his insurance needs for yet another day.
The key point here is that without knowing how such important backstories can influence us, we may never figure out how to deal with our change inhibitors – those things that hold us back from making positive changes.
But talking about and contemplating the impact of money memories can help people to understand and deal with the change inhibitors that keep us from moving forward. And by effectively asking money memory questions, advisors can help clients understand what they need to help them get unstuck at different stages – realizing, reacting to, or releasing the belief that has held them back.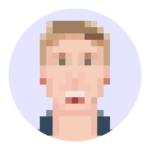 Nerd Note:
Money memories are also called 'financial flashpoints'. They are the memories and lessons around money that stick with us from the past and influence our current behavior. Researchers such as Dr. Brad Klontz have done extensive work in this area, exploring the impact of early financial trauma on current financial behavior. Financial flashpoints are related to money scripts –scripts that are developed over time out of a need to relieve the pain or organize the conflicting messages in our minds about money.
Exploring Our Money Memories Can Help Us Better Understand Our Financial Behavior
Encouraging clients to raise their money memory awareness can be a valuable way to help them objectively examine their own behavior, especially when the primary aim is simply to explore a variety of the stories and lessons that have shaped their view on money throughout their life. Because when money memory conversations are used openly to explore general attitudes and emotions, they can provide interesting insights into a person's behavior.
Consider the following scenario, where Donna, Jessica's financial advisor, wants to learn more about how her client feels about the financial planning process in general.
Donna is a financial advisor and wants to use money memory questions with her clients to better understand their attitudes and challenges. She reaches out to her client, Jessica, and lets her know about the discussion she plans to have during their next meeting.

During the meeting, Donna asks Jessica about her money memories and asks her how she feels about them. From the conversation, Donna learns that Jessica was very poor as a kid and even lived in the family car at one point with her father, mother, and younger brother. She never wants to be that poor again and does everything she can to ensure that her own family will never experience that type of poverty.

Today, while Jessica earns a high income, she never spends any money other than to provide her family with the very basic essentials they need to subsist. Instead, she saves all her extra earnings in a savings account. Even so, Jessica is still nervous about losing her money. She can't shake the feeling of impending poverty and doesn't sleep well at night.
In this scenario, Donna has effectively used a money memory conversation to learn how Jessica's negative money memories have kept her from enjoying the reassurance that her financial plan was meant to provide. Donna now has some context that helps her understand why, no matter how many times she has gone over Jessica's financial plan to reassure her that all of her bases were covered, Jessica has never seemed to be able to stop worrying about her finances and to reach her larger goal of being able to sleep well at night.
However, using money memories to justify or explain undesirable behavior can cause clients to feel defensive and even ashamed. Consider the following scenario, where Leena, Bobby's financial advisor, is planning to explore Bobby's money memories to justify why he isn't taking action on his financial plan.
Leena is a financial advisor and knows that what happened to a person when they were younger impacts their behavior today; she even sees this in herself. She became a financial advisor because she had a tough childhood caused by her mother's lack of financial education.

When she meets with her client, Bobby, she decides to ask him money memory questions to see if she can figure out why Bobby never gets his insurance done.

As Leena starts the conversation, she tells Bobby that she thinks it would be useful to explore his past money memories to figure out why he is taking so long with his insurance tasks. Bobby is annoyed and offended that Leena wants to psychoanalyze him to find deeper reasons for something that he just hasn't had time to do. He asks her to drop the line of questioning and get on to review other parts of his financial plan.
In this scenario, Leena has failed to use a money memory conversation to better understand her client's behavior. In her attempt to diagnose a specific problem, she has simply offended her client and closed down the possibility of exploring money memories – at least during this meeting.
Accordingly, when exploring money memories, the primary aim for advisors is to elicit a variety of stories and lessons that have shaped the client's view on money throughout their life. And this process of exploration can go a lot further (especially compared to the process of diagnosing) when it comes not just to understanding the client's behavior better, but also to strengthening the client relationship!
How Advisors Can Explore Money Memories To Help Clients Move Forward
Asking a client about their earliest money memories can be an extremely powerful practice for advisors looking to build and deepen a successful working relationship. As many would imagine, their impact on clients arises not just from actually asking the question, but also from how advisors respond and react to the answer the client provides when building a broader working relationship.
However, the money memory question is not a light question, and clients who are asked about them may feel vulnerable and even ashamed. Accordingly, money memory questions are most effective when advisors use them with clients in established and trusting relationships. Having trust built up in a working relationship that has lasted for at least 6 months to a year (or more, depending on the client) can make conversations easier and more insightful. These questions generally won't be very productive for prospects or new clients, because advisors have not yet established a deeper level of trust or rapport.
Additionally, advisors may want to consider committing an entire meeting session to explore money memories with a client. Advisors can describe the process as a tool they use to stay connected with all clients, and also as a way to identify new insights that will help them provide better financial planning services (e.g., by addressing the client's financial wellness and empowerment in a way that's most relevant to the client). These are powerful reasons that can ultimately encourage client buy-in and acceptance of the idea of money memory conversations.
Preparing Clients For The Money Memory Conversation
One particularly important step advisors can take before actually having a money memory conversation with clients is to give the client plenty of advance notice that they will be asking them questions about their past money memories in the first place. Advisors do not want to suddenly spring this question on the client because the client may not be ready or willing to have this conversation, or they may not be able to provide much of an answer without having some opportunity to contemplate how they will respond.
One way to introduce the conversation and normalize the idea of exploring money memories is to send the client an agenda outlining the discussion points to be covered.
A sample "agenda" might outline the following points:
Money Memory – What is your earliest money memory?
Many of our memories are important in shaping our view of the world. The earliest memories we have relating to money can help us clarify our own attitudes and beliefs that create our vision of the world today.
Insights – What do these memories mean to you? How might they matter to your behavior today?
Many of our memories that stand out often have a significant impact on what we do today. Thinking about these memories and discussing them can be beneficial to understanding our current behavior in new ways.
Actions – What do we want to do with our insights?
With more insight into how certain financial behaviors may be affected by our past memories, we can decide whether we want to continue those behaviors or consider other behaviors and solutions to our money challenges.
Each advisor's meeting agenda might look different, but the ideas are generally the same. Tell the client what you are going to ask and use an agenda to briefly explain why this dialogue is important. Giving this small amount of structure provides context around the reason for the discussion and will help the client to feel more comfortable discussing their money memories.
How To Begin The Money Memory Conversation With Clients – And Keep It Going
Once the meeting takes place, the client should be given ample time and space to respond so that the advisor is able to provide them with the attention and respect they deserve for their willingness to answer. There are a few ways that advisors can initiate the money memory discussion, in addition to simply asking, "What's your earliest money memory?"
What's most important is for the advisor to use questions that feel most natural and comfortable for them. Here are a few ideas:
What was the first big purchase you ever made?
What was your first job like?
How did money play a part in your childhood?
If you could change one thing about what you were taught as a child about money, what would it be?
What did you learn from your parents or grandparents about money?
Clients will probably give all kinds of answers that can offer insight into their attitudes and thoughts around money that can ultimately help the advisor understand their potential change inhibitors and tailor their financial plans accordingly. Importantly, because money memory conversations can cause clients to feel vulnerable and uncomfortable, they are best suited for open-ended exploration (and not for diagnosing problematic behavior, which can cause clients to feel uncomfortable and defensive). Thus, it is helpful to ask follow-up questions to probe various angles of the client's responses and not simply to 'connect the dots' as a means of explaining problematic behavior.
To keep the dialogue going and encourage clients to further explore the memories they share, here are some follow-up questions advisors can use:
Thank you for sharing that. I hear that this was really (name any emotion)… for you?
Would it be fair to say that you were feeling… at that moment?
How did this moment/feeling shape your worldview moving forward?
In what ways do you see these feelings/beliefs in your life today?
None of the above questions suggest that a specific problem is being diagnosed. Instead, each of them simply encourages the client to openly explore their own insights about themselves.
Consider the earlier scenario above, explaining how Donna uses money memory questions to learn more about her client, Jessica. By helping Jessica examine her money memories, Donna guides Jessica through a conversation where she uncovers how important being in control is for her.
Donna: Thanks for coming in today, Jessica. As I mentioned in my email, I want to talk about money memories. We have been working together for a while, and as we have discussed, you are still not feeling secure about your financial plan. Learning about money memories can give us insight into what is keeping us from getting to where we want to go.

Jessica: Sure. I can understand that – my earliest memory is sleeping in the car. I just remember being so cold. My brother and I huddled together in the backseat. It was loud. It felt so exposed.

Donna: Thank you for being so willing to share. That sounds like it was really scary for you, is that right?

Jessica: Absolutely. It was horrifying. I felt so helpless.

Donna: May I ask how you see this memory in your worldview today?

Jessica: I am sure it is the reason for my hoarding. I am always afraid for my family, and I never want to be in a similar situation again. But… now that I am thinking about it, while I was afraid, I think it was the sense of helplessness that got to me the most.

Donna: Tell me more.

Jessica: Well, I obviously didn't want to be poor, but what was more upsetting to me was that I just felt like there wasn't anything that I could really do. I was too little to make money, so I tried to eat less. I never complained about not having new clothes because I thought if I couldn't make money, the least I could do was not to let my parents spend money on me.

Donna: Would it be fair to say that was your way of creating control?

Jessica: Yeah. It wasn't the fear that got to me so much. It was more about the lack of control that got to me the most. I think that is why I don't spend… that is how I take control of my situation; that is my security blanket.

Donna: Jessica, this is so powerful. Tell me, with this insight on control, how does this relate to where we are today?

Jessica: Yeah. I never thought about it like this before. Being in control is not something I am going to let go of – it is what makes me feel safe.

Donna: In what other ways do you see yourself exercising control in your life?
Donna is responding to Jessica in a non-judgmental way, asking her multiple follow-up questions to help her think through her own thoughts and feelings. Donna is not diagnosing her client's behavior; she is not connecting any dots for Jessica. She is just allowing the dots to fall where they may and encouraging Jessica to make her own connections.
By giving Jessica space to explore her own perspective and perception of her experiences, Donna is helping her understand the influence they have had on her current beliefs and the importance of her need to be in control of her circumstances. While Donna cannot tell Jessica to stop believing something (any more than she can diagnose Jessica's problem), she is helping Jessica see for herself how her beliefs have manifested and letting her decide how she wants to proceed with the new information.
This practice is like a guided introspection and can often be enough to change a client's behavior. For instance, Donna's client Jessica may realize how different her life is now compared to her life as a child, and that she is in control – she hired Donna, she works hard, and she has savings. And having this realization alone may be enough to bring her some peace of mind. Jessica now has a better understanding of her drive to be in control of her situation and whether she needs to sustain that drive when she is feeling out of control.
Donna can now actively help Jessica focus on how she can find ways to control her finances and involve Jessica in her financial plan in such a way that she can stay in control as new financial goals and decisions arise. And even though Jessica may still struggle to rest easy, this single conversation with her advisor has helped her identify the source of her discomfort, which may help her to devise a concrete strategy to better deal with her financial anxiety in the future.
---
Money memory questions are much more than questions. Rooted in the transtheoretical model of change, money memory questions are a valuable change technique that can be used to help clients explore their own behavior and understand how they respond to challenges – they are not asked simply to justify frustrating client behavior. Importantly, uncovering our money memories can be a powerful tool if we harness the energy they release and use it toward present-day insight and self-exploration. Furthermore, encouraging clients to understand the attitudes and emotions that serve as change inhibitors will help advisors be better guides as they help clients tackle their most challenging obstacles, which, at the same time, can also deepen and re-energize ongoing client relationships!