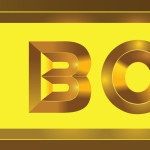 The CFP Board's Standards of Professional Conduct are the rules by which CFP certificants are held accountable – and a violation of those rules can result in a private censure, a public Letter of Admonition, or even an outright suspension or revocation of the CFP marks. And after 8 years of the current Standards being in place, the CFP Board recently announced that it has formed a new 12-person committee – the "Commission on Standards" – tasked with evaluating whether it is time to update the standards… and if so, how they should be changed.
And arguably, the CFP Board's standards do have room for improvement. While the last revision in 2008 took the positive step of introducing a fiduciary standard for CFP certificants, it notably applies only when a CFP certificant is actually "doing" financial planning, not merely for being a CFP certificant who works in the financial services industry – creating problematic scenarios where a consumer hires someone with the CFP marks only to find out later that person wasn't required to act in his/her fiduciary capacity as a professional. Similarly, the CFP Board 'requires' a fiduciary duty for CFP professionals providing financial planning, but doesn't specifically require those advisors to manage or avoid their conflicts of interest, and instead simply requires that such conflicts be disclosed… despite the available research that finds disclosure is a poor remedy to manage conflicts of interest, and can even cause advisors to behave worse. And of course, there's the CFP Board's compensation disclosure rules, which have dragged the CFP Board into both a lawsuit, and criticism that its current definitions render its definition of "commission and fees" as meaningless for consumers.
Fortunately, the CFP Board's decision to revisit the Standards of Professional Conduct – as it does from time to time – gives the organization opportunity to correct these issues. The process this time around includes both numerous public forums with CFP certificants – being held in six major cities in the coming weeks – and will be followed by a public comment period for all CFP stakeholders to weigh in on any proposed rule changes.
So with 2016 shaping up to be the year of major regulatory change for financial advisors – with not just the Department of Labor fiduciary rule, but also the CFP Board's prospective updates to its Standards – what changes are you hoping to see the CFP Board enact?