Thanks so much for coming to my presentation for the Portfolio Construction Forum 2015 Conference!
Presentation Materials
Click the links/images below to download a copy of the presentation materials: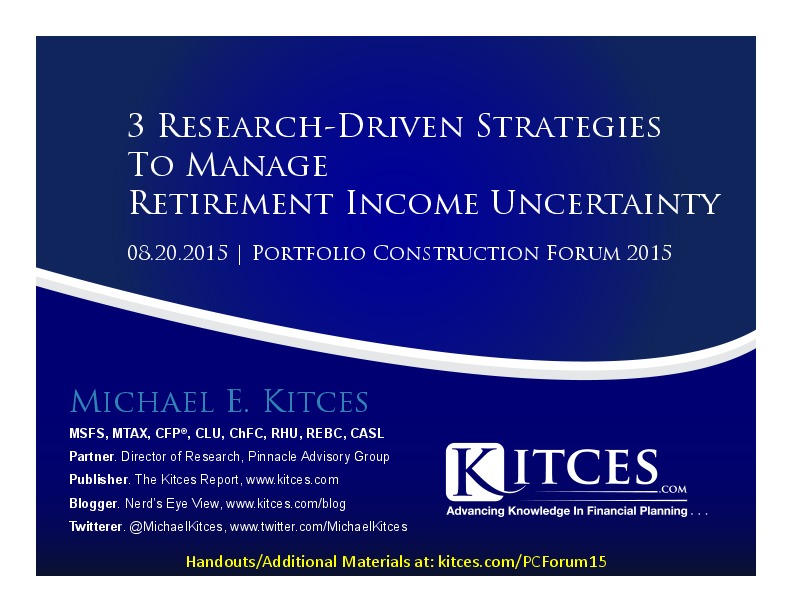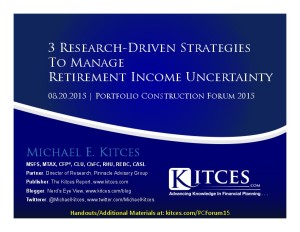 Further Reading/Materials:
Understanding Sequence of Return Risk – Safe Withdrawal Rates, Bear Market Crashes, And Bad Decades
What Returns are Safe Withdrawal Rates REALLY Based On?
Crafting A Withdrawal Policy Statement For Retirement Income Distributions
Estimating Changes In Retirement Expenditures And The Retirement Spending Smile
Should Equity Exposure Decrease in Retirement, Or Is a Rising Equity Glidepath Actually Better?