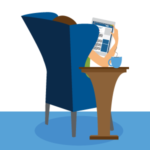 Enjoy the current installment of "Weekend Reading For Financial Planners" - this week's edition kicks off with the news that the Financial Planning Association has announced a major new advocacy initiative: to pursue legal recognition of the term "financial planner" through title protection (such that those who don't meet the competency and ethical standards of financial planning wouldn't be permitted to use the title). Though in recognizing that the path toward regulation is likely to be a long one, as a starting point, the FPA has simply pledged to begin exploring how to pursue Title Protection, what kind of licensing or regulation it might entail, and whether it should be done at the state or Federal level.
Also in industry news this week:
A Schwab benchmarking survey shows that RIAs had strong top-line and organic growth in 2021 and that a potential talent crunch remains top of mind for firm leaders
RIA consolidation activity maintained a strong pace in the first half of 2022, with large strategic acquirers leading the pace of M&A activity
From there, we have several articles on the value of financial planning:
Why it is vital for advisors to focus on their clients' understanding of the value they are receiving, as well as what separates the advisor's value proposition from the client's other options
Why it is important for advisors to not only consider a client's financial assets, but also what brings them purpose and meaning, when providing financial planning services
How an advisor's professional network and industry experience can provide significant value to clients that goes beyond their net worth statement
We also have a number of articles on retirement income planning:
Why simple strategies like a phased retirement and flexibility in spending could trump more complicated retirement income planning techniques
How "buffer assets" could help clients overcome the financial and emotional turmoil caused by bear markets
Why it typically pays for clients to make portfolio withdrawals for retirement income gradually throughout the year rather than as a lump sum in January
We wrap up with three final articles, all about the housing market:
How rising house prices are changing the composition of neighborhoods across the United States and how advisors can help clients navigate these dynamics
Why many Americans, including families and retirees alike, are choosing to move to Europe and how doing so can affect their financial plan
How some cities and towns across the U.S. are providing incentives – from cash to free babysitting – to attract high-income remote workers and why a move could be attractive for advisors and their clients alike
Enjoy the 'light' reading!