March 12, 2021 @ 3:30 PM EST
How To Compensate Employee Advisors For Growth And Retention
Angie Herbers
Chief Executive and Senior Consultant, Herbers & Company
Compensation is one of the most influential drivers of employee motivation, and is often used by employers as a way to guide their team's behaviors. At our March edition of Kitces Office Hours, Michael Kitces and Angie Herbers will discuss the common mistakes that many financial advisory firms make in developing their compensation models for employee advisors, as well as the drivers behind compensation that actually do (and don't) motivate employees.
Registration coming soon!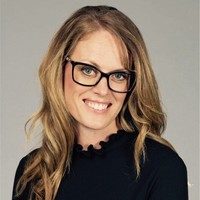 Angie Herbers, Herbers & Company
Angie Herbers is Chief Executive and Senior Consultant at Herbers & Company, an independent management and growth consultancy for financial advisory firms. Angie's deep experience is the growth catalyst behind many of the largest advisory firms in the US, and the fastest growing startups. Her expertise and research is globally syndicated in domestic and international industry publications.
+Read More+