Thanks so much for coming to my presentation for the FPA Kansas City 2015 Chapter Meeting!
Presentation Materials
Click the links/images below to download a copy of the presentation materials: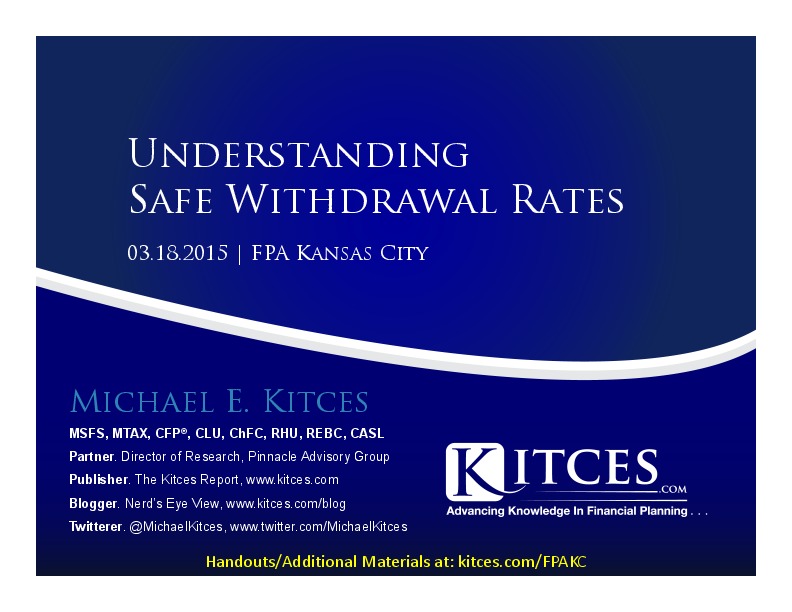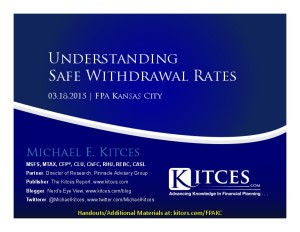 Further Reading/Materials
March 2012 Issue of The Kitces Report on "Expanding the Framework of Safe Withdrawal Rates"
What Returns are Safe Withdrawal Rates REALLY Based Upon?
Should Equity Exposure Decrease In Retirement, Or Is A Rising Equity Glidepath Actually Better?