Executive Summary
With the increasing interest and focus from consumers on sustainable and socially responsible investing, more and more financial advisors have started to offer SRI portfolios designed to more effectively align a client's investment dollars with their stated values. However, the next frontier in these values-based investment approaches is not merely to allocate client dollars to SRI portfolios, but to operate the financial advisory business itself in a manner that effectively considers its environmental, social, and community impacts.
In this guest post, Georgia Lee Hussey and Liliya Jones of Modernist Financial provide a guide to making values-based commitments as a financial advisory firm through becoming B Corp Certified. The B Corp certification is not an alternative to other corporate structures like an S or C corp, but a process that entails making a legal commitment (through the business' bylaws or operating agreement) that affirms the existing S or C corp (or partnership or LLC) business entity's commitment to consider its impact on all stakeholders (rather than just maximizing shareholder value). After recently going through the process of getting their RIA to become B Corp Certified themselves, Georgia and Liliya outline what a B Corp is, why financial advisors should consider getting their firms B Corp Certified, and how to go about the process.
When a financial advisory firm wishes to become B Corp Certified, the advisory firm owner must first take an assessment which evaluates their practices in the areas of governance, workers, community, environment, and customers. After completing this assessment, firms will be required to provide some documentation of select items, and possibly create a specific action plan for bringing their firm up to required standards. Once a firm meets the criteria required by B Labs - which grants the B Corp certification - they are then required to make the necessary changes to their corporate documents in order to make their commitment to ethical practices legally binding.
Financial advisors interested in earning B Corporation® certification have many ways to ensure they are considering all stakeholders in their decision making, from implementing ESG portfolios and promoting diversity and inclusion in the industry, to investing in their employees and considering the environmental impact of their firm. Ultimately, being a B Corporation® can be a way to truly apply a values-based perspective beyond the portfolio itself. Which can result in a new way to build trust with prospective clients - especially those who already have a strong values-focused oriented to where they invest and who they do business with - as well as connect with a broader community of like-minded socially-conscious entrepreneurs, and provide an environment that is more attractive to next generation advisors!
Introducing the B Corp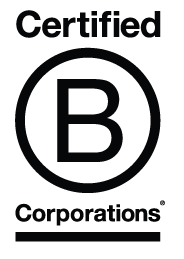 The topic of ESG investing has been picking up steam in the financial world for years. We know clients are increasingly interested in values-based investing, and the industry is starting to step up by providing a growing range of options. Something that frequently gets lost in this conversation, however, is the question of how the financial firms themselves fare when it comes to environmental, social, and governance practices.
Enter Certified B Corporations®.
Being a B Corporation® means making a legal commitment to consider your organization's impact on all stakeholders – employees, suppliers, clients, community, and planet, rather than just shareholders. There are many ways to achieve this as a wealth management firm: providing your clients comprehensive financial life planning, offering ESG portfolios, investing in employees' well-being and human capital, and promoting inclusion and equity in the industry.
Becoming certified can help you build trust with values-focused clients and prospects, get plugged into a community of like-minded entrepreneurs, and strengthen employee engagement (particularly with millennial employees). The certification process can be lengthy, so make sure you are clear on your "why" before you get started.
In this guest post, we outline what it means to be a B Corp™, how you can become one, and the results you can expect afterwards.
RIA's guide to becoming a B Corp™ (and why you should do it)
Earlier this year our firm, Modernist Financial, became a Certified B Corporation®, joining a movement of people using business as a force for good.™
Being a B Corp™ means we have made a legal commitment to consider the impact of our work on all our stakeholders – our employees, suppliers, clients, community, and environment. There are many ways we have done this as a wealth management firm: offering our clients comprehensive financial life planning and education, investing in employees' well-being and human capital, promoting inclusion and equity in the industry. In addition to thorough planning, we help clients align their wealth with their values by offering ESG investment portfolios.
As of 2015, Meridian IQ estimated that were 32,736 RIAs. As of this month 67 of them B Corps™. This means that .002% of independent advisors have made this legal commitment. We invite the rest of the financial industry to join us in building a diverse community of professionals who put profits after clients, our community, and our environment. Here's how you can do it.
What is a B Corp™
A B Corp™ is a company that has been certified by B Lab® for having demonstrated sufficiently positive business practices in 5 areas: Governance, Workers, Community, Environment, and Customers. Certification is based on answering a series of questions regarding each of these 5 areas that affirms the business is considering its impact on all stakeholder groups; 4 of these areas contain the same questions for all businesses, while the 5th, "customers", features industry-specific questions.
B lab® is an 11-year-old nonprofit based in Pennsylvania, focused on promoting ethical business practices. Think fair trade certification for coffee or organic certification for bananas, but for whole businesses. B Corps™ can exist in any industry or field, as long as they can meet certain criteria, which will be discussed in depth in the following sections.
Notably, this means that the decision to become a B Corp™ is not an alternative to the tax designation of being a C corporation or an S corporation; instead, a C corp or S corp may be certified as a B Corp™ by B Lab®. In fact, there's no specific business entity structure requirements to be a B Corp™ at all; an LLC, partnership, or even a sole proprietor business can be certified as a B Corp™ as well.
In practice, many B corps™ are corporate entities, and in addition to being certified as such, may also be registered as benefit corporations, a special type of corporate entity available in 33 states. Depending on the state, this legal structure requires them to commit to either a general or specific public benefit cause and compile an annual report on their efforts to promote this public benefit using a third-party standard (B Lab®'s free assessment is one such standard, though there are others). More crucially, it allows the leadership team to consider all stakeholders' interests when making decisions, rather than just shareholders, without risking legal liability for failing to "just" put their shareholders' interests first. Being a benefit corporation does not affect the company's other regular obligations around corporate and tax laws.
There are more than 2,000 B Corps™ all over the world, although unsurprisingly - given Portland, Oregon's progressive culture - we boast a particularly high concentration of them. To give you an idea of what kinds of businesses become certified, here are some well-known B Corps™: Patagonia, Ben & Jerry's, Kickstarter, and Dr. Bronner's. Portlanders will also recognize New Seasons Grocery, Beneficial State Bank, Bamboo Sushi, and Living Room Realty.
To be able to evaluate the business practices of such a wide variety of companies, B Lab® has developed specialized assessment questions for many different industries, including ours. RIAs who want to become certified are encouraged (but not required - read on for how the scoring system works) to provide high-touch services to clients, have straightforward reporting and fee structures, offer values-based investment options, and do pro-bono or paid work for underserved populations.
Why Become B Corp Certified?
There are many reasons to become a B Corp™, and the certification can mean different things to different people. Becoming certified can help you build trust with values-focused clients and prospects, get plugged into a community of like-minded entrepreneurs, and strengthen employee engagement (particularly with millennial employees). The certification process can be lengthy, so make sure you are clear on your "why" before you get started.
Our why: Modernist Financial was started to fulfill a vision to help creatives build a better relationship with their money. We placed progressive values and beliefs at the center of the firm's mission from the start. In order to fulfill the grandest reaches of our vision, we would need to become the go-to firm for creative thought leaders in Portland, and other creative hubs like New York City and Los Angeles.
We know that our clients are the people who shop local, buy ethically sourced groceries, and engage in philanthropy. We saw how the traditional financial industry excluded creatives and how they, in turn, repaid the industry with mistrust (and the other ethical issues in our industry sure don't help). We knew that demonstrating our values-alignment would be very important to gaining our target market's trust. We figured building trust would only become more important as current trends continued, like looming intergenerational wealth transfers, better-informed consumers, and growing awareness of ESG options.
So, our firm's messaging was always very values-focused, but eventually we decided that having a third-party certify our claims was the next logical step. We think everybody should be committed to ethical business practices, but B Corp™ certification can be a particularly good move for companies struggling against negative perception of their industries.
How An RIA Can Become Certified AS A B Corp™
Take the Assessment & Talk with B Lab®
So, you're interested in becoming certified? The first step is to take the B Lab®'s scored self-assessment to gauge where you currently stand. Be sure to set aside a good chunk of time to focus on this task; it will likely take 2 to 3 hours. Also, make sure you have access to all of your firm's files and data before you start. Whoever runs the firm's operations and financials is the best person to complete the assessment (i.e., an intern or receptionist will likely struggle to answer many of the questions).
To start the assessment, go to www.bimpactassessment.net. As with everything these days, you will have to create log-in credentials to access the questions. Once you are in, you will have to complete some basic questions about your business, and then dive into the detailed sections of the assessment.
The B Lab® assessment is divided into 5 sections - 4 are the same for all companies, with the 5th being industry-specific:
1. Governance - What is the ownership and authority hierarchy in your company?
You get points for employee ownership, ownership by members of underrepresented minorities, and an overall flat, inclusive hierarchy. B Lab® will also want to see your strategic plans, mission statements, and other governing documents, if you have them.
2. Workers - Who are your employees and how are they treated?
B Lab® will want to know that you compensate your employees fairly (based on local minimum wages and cost of living trends) and that you are working to build a diverse team in as many senses of the word as possible. You will also have to show what kind of benefits you provide, including insurance, paid time off, volunteer time off, public transit allowances, etc. You get additional points for measuring employee satisfaction, conducting regular feedback sessions, and fostering inclusion.
3. Community - How are you engaging with the outside world (your local community, vendors, underserved populations)?
The questions here will revolve around what you do to support your community and help all of its members thrive. B Lab® will want to know whether you've made an effort to use vendors who run ethical businesses and/or represent and actively support historically marginalized groups. They will want to know whether you engage with your community through pro-bono work, volunteering, and soliciting feedback. It also helps if you located your office in a historically depressed or under-served neighborhood.
4. Environment - What is your environmental footprint?
Here you will have to show that you are working to minimize or offset your negative impact on the environment. The highest number of points will go to organizations who are working to mitigate others' impact or reverse damage, but, even if you don't buy carbon offsets or regularly clean beaches, you can still score points for things like being paperless, having a recycling program, and being located in an energy-efficient building.
5. Customers - Who are your clients and what do you do for them?
This section is industry-specific, so the questions will be tailored to investment advisors.
The most points will go to the firms who cater to traditionally underserved communities, however, you can boost your score by providing ESG investment options, offering high-touch comprehensive financial planning, and having straightforward client fees.
The questions are quite detailed, and will ask for specific examples and numbers. It is a good idea to compile the documentation for the answers you provide, as you will be asked to send it to B Lab® later to validate your prior answers on the assessment, if you decide to move forward with certification.
The current maximum score is 200, and to become certified you have to score at least 80 points across the categories outlined above. We say "current maximum," as B Lab® is always on the lookout for ways to keep improving, so they may raise the ceiling in the future. Different metrics and questions on the assessment are worth varying numbers of points, and you should note that there is no required score for any of the individual sections. So, even if you don't offer ESG investments, you could still be certified, as long as you perform high enough in the other areas to offset your low score in the industry-specific section.
B Lab® reports that the average score for companies who complete their assessment (remember, this is a self-selecting group who cares enough about this stuff to at least take the assessment) is 53. This means even companies that already have an interest in these issues often still have to make substantial changes to their practices in order to become certified - more on this later.
You will receive your score immediately after completing the questionnaire. Of course, the hope is that you will score 80+ points, but regardless of where you land, your next step is the same: scheduling a call with a B Lab® employee.
You will be contacted by B Lab® via email to schedule the call, and I encourage you to take them up on it as soon as possible (so that the questions you just answered in the assessment are still fresh in your mind). They really want people to be certified, and will support you through the process as necessary, so getting them involved early on is a good idea. The call with B Lab® will take approximately an hour to an hour-and-a-half. During the call, they will review your answers with you, and adjust the points based on the clarification you provide. (They may even help you get some "free" points, such as our revelation that our downtown Portland neighborhood is considered a low income community.)
Make Adjustments & Finalize B Lab® Certification
Based on your updated score, B Lab® will work with you to outline next steps to get you to certification. If your score is above 80, as ours was, you will simply be asked to upload documentation for select answers, as B Lab wants to verify the accuracy and legitimacy of your responses in the assessment. For us, this meant we needed to provide our employee performance review records, group health insurance plan document, the firm's strategic plan, and factsheets for our ESG investment portfolios.
If you are not quite at 80 points yet, you will have to make a plan to enact the possible changes you identified with the B Lab® folks. These could include making adjustments to any or all of the 5 areas described above - anything from implementing an employee review process, to soliciting community feedback, adopting a recycling program, writing a strategic plan, and more. The time and energy commitment will vary vastly from firm to firm, but we are talking about the potential for large company-wide initiatives in many cases.
We believe we scored as highly as we did - our final score was 93 - in large part because we had done a lot of strategic planning for the firm, outlining our values, goals, and policies. For reference, Georgia is a member of Entrepreneurs' Organization and, in 2016, we used their recommended resource, Verne Harnish's Scaling Up, to guide our strategic planning process. We found it very helpful and continue to use it. It is likely that, no matter which areas you choose to work on, employee buy-in will be critical to the success of your efforts, so we recommend getting them involved and excited as early as possible in this process.
Once all the changes are completed, and your score is above 80 points (and you have provided the necessary documentation to validate it), you will need to put a couple final things in place to officially finalize the certification process:
1. Pay the annual fee ($500/year and up, based on the size of your revenue; most financial advisors will pay $1,000/year).
2. Make the change to your corporate documents and entity to affirm your commitment to ethical business practices. This will involve paying your lawyer to update your articles of incorporation/operating agreement/partnership agreement/other legal entity documents to include language that B Lab® provides for this purpose - this ensures that the company stays on the right course even after the founding team is no longer there. In some states, you will also have the option to update your corporate entity to a benefit corporation. While B Lab® encourages this step, they do not require it. The lawyer fee and state filing fees should not be more than a few hundred dollars for these changes.
3. Wait for B Lab® to let you know you are certified!
Benefits Now That You're B CORP™ Certified
Congratulations, you have been certified! What should you do now?
The first step is to celebrate - reward yourself and your employees for the hard work it took to get here!
The second step is to share the news. B Corp™ certification is a great reason to reach out to your clients, prospects, centers of influence, and press contacts. If you are the only B Corp™ RIA in your area (which is pretty likely), your local press outlets may be interested in helping you announce your certification.
Also check out your local B Corp™ groups and associations to start building relationships with like-minded people and organizations. These can be found in the "B Hive" - an online portal that you can access once you are certified. B Lab® offers a helpful online directory of all certified companies around the world and makes it easy to reach out. They also run an annual conference called Champions Retreat.
In Portland, we have an active B Local chapter that gets together once a month for Learning Lunches, and puts on a couple of bigger events every year, like mixers and an annual conference. Their goal is to create spaces where values-aligned entrepreneurs can get to know and support one another. We have found this often means being more willing to refer to each other. B Corps™ are also encouraged to use each other as vendors and frequently offer discounts to owners and employees of other certified companies.
Of course, becoming a B Corp™ is not the same as staying a B Corp™. If you fail to maintain the practices that helped you get certified and don't reach the required score when you are due for recertification, you will lose your B Corp™ status (same goes for benefit corporations, if you decide to go that route). Recertification happens every two years. The process is similar to the initial certification; however, you will likely need to provide documentation for a different set of questions, so make sure you are keeping up the positive practices you have put in place. If you have a bit of a competitive streak, like we do, you will strive to continue improving your score every time you re-certify. B Lab® helps you do this through various challenges & programs focused on the 5 areas of the assessment. This year, they're running an Inclusion Challenge. Our goal for our first re-certification in 2019 is to reduce our environmental footprint (this is the area where we've done the least work in the past).
What Becoming An RIA B Corp™ Has Done for Us
The biggest benefit of becoming a B Corp™ has been leaning on the third-party certification to bolster our existing values-driven public messaging (people no longer have to take our word for it!). This has been helpful in both soliciting referrals and converting prospects. We were already a fiduciary, fee-only firm, but those terms are not well-understood outside the industry, so the B Corp™ label has allowed our referral sources to confidently introduce us to prospects who are otherwise leery of the financial industry.
In Portland, in particular, the general public is pretty familiar with the B Corp™ label, especially in the entrepreneur community (which happens to be one of our target markets). This may vary region to region, but explaining your certification to prospects shouldn't be too difficult (when you become certified, B Lab® will provide resources to help with messaging, and a recognizable logo that you can prominently display on your materials). As we all know, building trust is one of the most important components of running a successful RIA, and certification can significantly boost your efforts in this area.
Since becoming a B Corp™ we have also enjoyed meeting folks from other B Corps™ in our community (in a wide range of other industries). We have participated in several B Local events, been invited for speaking engagements, and attended the Portland B Corp™ conference. While we have to note that not everybody in this group is necessary progressive politically (like we are), they do run their businesses with values in mind, and are passionate about at least one of the components of the assessment (by definition, to be able to get their score high enough to qualify for B Corp certification).
As for internal benefits, our team now feels laser-focused on living up to the firm's values as we continue to grow. There's a definite pride that comes with "walking the walk." It is great to have an objective measurement of the values-driven work we have done in the firm as well as a roadmap for continual improvement (and long-term accountability!). It has been important to us from the beginning to bring positive change to our industry, and now it seems like we are doing that in a more visible and structured way thanks to B Lab®.
So what do you think? Would you consider becoming a B Corp™? Do you think being B Corp certified could help you build trust with values-focused clients and prospects? Please share your thoughts in the comments below!