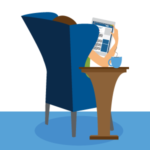 Enjoy the current installment of "Weekend Reading For Financial Planners" - this week's edition kicks off with the news that amid concern that retail investors are paying 'hidden' fees in the form of suboptimal execution of their trades, the SEC is preparing to propose a "Regulation Best Execution" rule that would, among other measures, establish a best execution standard for brokers. Though given that potentially conflicted practices such as 'payment for order flow' are a source of revenue for brokers, such regulation could portend a shift back to explicit transaction fees as they seek to maintain their top line.
Also in industry news this week:
A recent survey indicates that retirement plan sponsors currently using financial advisors to support their plan are overwhelmingly satisfied with the service they receive, which also leads to improved retirement savings for their employees
Recruitment has become the top concern for RIAs, according to a Charles Schwab survey, outpacing client acquisition through referrals and other priorities for the first time in the history of the study
From there, we have several articles on practice management:
Why creating a defined employee value proposition could be the key for RIAs to attract and retain talent in the current tight labor market
The key questions aspiring partners can ask themselves to determine whether becoming a partner in their firm is the right course for them
Why firm owners looking to sell might find fewer potential buyers and receive less favorable deal terms in the current interest rate environment
We also have a number of articles on cashflow management:
How advisors can help couples navigate the decision of whether to combine their finances or keep them separate
A four-step process that advisors can use to help clients who tend to overspend
Strategies parents can use to encourage their children to have a healthy relationship with money
We wrap up with three final articles, all about career and personal management:
How to make tough decisions when facing a career crossroads
Five research-derived strategies for getting promoted
Why going on a "self-date" can provide a sense of solitude and relaxation for those with hectic lives
Enjoy the 'light' reading!