How to Find Planning Opportunities
in a Tax Return
Holistiplan has partnered with Kitces.com, the leader in financial planning education, to help Holistiplan subscribers provide more value to their clients.
For a limited time, Holistiplan subscribers can get $99 off the price of Kitces' updated-for-2022 online tax course, "How to Find Planning Opportunities in a Tax Return."
The course, developed by the Kitces team, and taught by Jeffrey Levine, Lead Financial Planning Nerd, provides in-depth and actionable takeaways for advisors who are looking to deepen financial planning conversations with their clients. In addition to making updates for 2022 tax forms and new tax laws, we have also made several learning experience improvements based on advisor feedback.
Through updated video-guided models, real-world case studies, and an interactive Kitces Capstone, advisors with limited experience with client conversations will be able to use Form 1040 to uncover financial planning opportunities for their clients.
Special Offer for Holistiplan Subscribers
100% Satisfaction Guarantee. Advisors may receive a full refund for Kitces Courses within 45 days of purchase, or prior to completing the course, whichever comes first. Advisors will have 180 days to complete the course. If the course is not completed within 180 days, the registration will expire and the advisor will need to pay to re-enroll for the course.
---
Premier Member Discounts
Kitces.com Premier Membership includes Kitces Course discounts, free monthly webinars, over 100 Hours of CE on-demand, CFP ethics, and more!
Group Discounts
Discounts are available for group enrollments. Additional discounts apply with a Kitces Premier Group Membership rates.
What You Get With How To Find Planning Opportunities
How to Find Planning Opportunities When Reviewing a Tax Return
How to Find Planning Opportunities When Reviewing a Tax Return uses guided video tutorials and interactive skill-building exercises that take advisors from in-depth comprehension of a client's tax returns to the practical application of the planning conversation. At the end of the course, advisors will be able to:
Recognize the different sections of Form 1040, including associated pages, schedules, and line items
Gain insight on household financial health and stability, including identifying assets that may not have been readily disclosed to you as a client's advisor
Create a comprehensive net worth statement using the information from a client's tax return
Guide tax planning discussions with clients based on data found on Form 1040
Design financial planning strategies by leveraging tax planning, cashflow, and lifestyle factors identified through a focused tax return review
WHO THIS COURSE IS FOR
ADVISORS WHO WANT TO LEARN MORE ABOUT EXACTLY WHICH LINES OF A CLIENT'S TAX RETURN TO REVIEW TO FIND PLANNING OPPORTUNITIES
The 10 course modules break Form 1040 and its supporting Schedules into smaller pieces, focusing on the key sections to review on each page that can lead to undisclosed assets, tax-saving ideas, and better conversations with clients. This course culminates in a series of five client case studies that focus on real-world client situations so advisors can practice navigating the tax return to see if they can spot all the opportunities!
Lead Instructor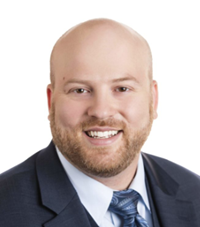 Jeffrey Levine - CPA/PFS, CFP®, CWS®, AIF®
Chief Planning Officer, Kitces.com
Jeffrey Levine, Lead Financial Planning Nerd at Kitces.com guides advisors through Form 1040 and its associated items and schedules, while interactive exercises reinforce the lessons from each module, moving advisors from comprehension to application.
Jeffrey Levine is a nationally-recognized and award-winning financial advisor, speaker, and educator. He is the Lead Financial Planning Nerd at Kitces.com, home of the popular Nerd's Eye View blog, and also serves as Director of Advanced Planning, Buckingham Wealth Partners.
Course Details
This self-paced course seeks to help advisors increase their value to their clients by using the tax return as a starting point for the financial planning conversation. Through 10 self-paced modules plus the Kitces Capstone Interactive Case Study, you will be able to hone your skills so you can deliver sound advice to your clients throughout their financial journeys.
Cost: $397 for Non-Members; $298 for Holistiplan Subscribers with Code Holistiplan99 until September 30, 2022.
Duration: approximately 4-6 hours, self-paced
CE: Eligible for 6 hours of Continuing Education for CFP, EA, CPE, IWI, and American College certifications, as well as most other relevant certifications.
This course is best for: Advisors who have limited to no experience reviewing and gaining key insights from their clients' tax returns in the financial planning process. The ideal student will have a CFP certification and 0-5 years of client-facing experience. It is not for more advisors who have extensive experience analyzing clients' tax returns.
Course Certification Requirement: You must receive a passing score of 70% on the final Kitces Capstone Interactive Case Study to receive a course completion certification.
Questions? Contact us at [email protected]
What Others Have Said About This Course
"The Kitces tax course is an excellent tool for financial advisors to improve their knowledge of the personal tax return. As the lead planner in my firm, I will encourage all of my planning associates to take this course."
Sharon G.
"This course connects the dots between financial planning and the client's tax return in a brilliant way. I can't believe how many hidden gems of planning opportunities are sitting right in the return. I want to take the course once a year moving forward to refresh."
Mike A.
"What used to be an intimidating task is now motivating and exciting. I would recommend this course because it includes everything you need to understand the Form 1040 elements, identify opportunities, and build a conversation with clients in various life stages."
Kathryn R.
FAQ
Who is this course designed for?
How much time does the course require?
Is the course CE eligible?
Will I receive a certificate?
How long will I have access to the course?
What is the refund policy?
Who can I contact with further questions?