Thanks so much for coming to my presentation for the MFS Fund Distributors 2015 event!
Presentation Materials
Click the links/images below to download a copy of the presentation materials: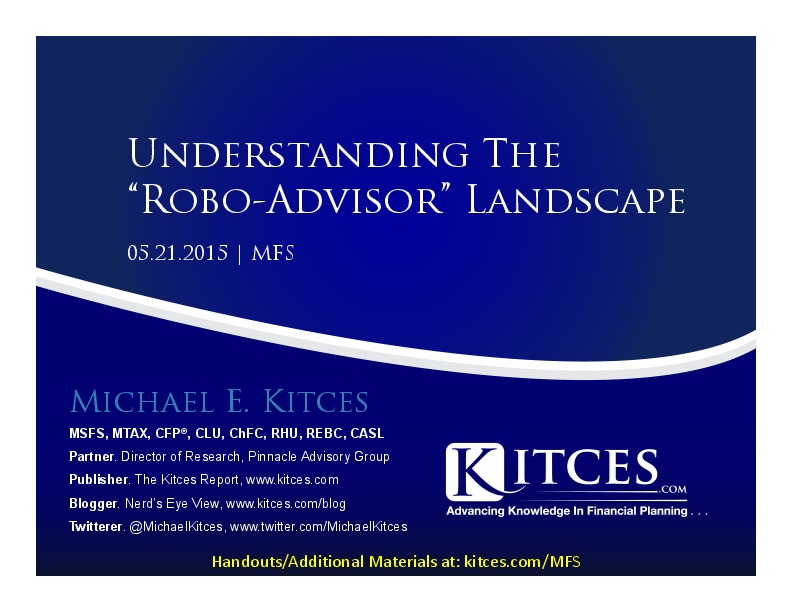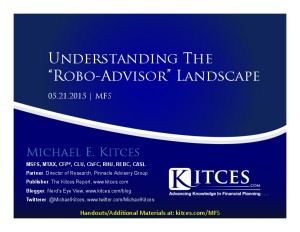 Further Reading/Materials
Why Robo-Advisors Will Be No Threat to Real Advisors
Indexing 2.0: How Declining Transaction Costs and Robo-Indexing Could Disintermediate Index Mutual Funds and EFTs
The Advisor of the Future Is Not Human nor Robot, But Cyborg
How Technology is Turning the Typical Advisor AUM Fee Schedule Upside Down
Will Financial Planners Be Forced to Reduce or Unbundle AUM Fees as the Price of Beta Goes to Zero?
Is There a "Robo-Advisor" Bubble? Wealthfront, Betterment, & LearnVest Raise $95M In Capital in Two Weeks!