As a lifelong learner of all things financial planning, I know first hand how hard it is to find accurate and well-researched information.
The internet is an amazing place… but it can take a lot of searching to find a credible, authoritative, trustworthy source you can really trust to give you the right answer.
And that's why I launched Kitces.com. Because I was spending so much time researching financial planning topics for clients myself, I decided to share what I was learning back with the entire advisor community.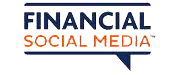 "Best of the Best for Advisors"
But then a funny thing happened. We became the #1 blog for financial advisors across the entire industry. Some advisors were spending so much time reading our content on financial planning strategies, that they asked: "Could we get continuing education credit for this?"
… and so the Kitces.com Members Section was born.
In the Kitces.com Members Section, you'll find more than enough hours of CE you need to fulfill the ongoing educational requirements for CFP and Investments & Wealth (IWI, formerly IMCA) CE obligations every year. (CFP Ethics CE credit not included, though.) And since we first launched it almost a decade ago, we've added more and more to the Members Section, including The Kitces Report (exclusive members-only white papers on advanced financial planning strategies), webinars (for those who prefer to hear and see the content instead of reading it!), and even more member resources that you can use in your business and with your clients.
All built around one fundamental principle: that continuing education for financial planners should actually teach you something useful!